Forest Growing: Productivity Timer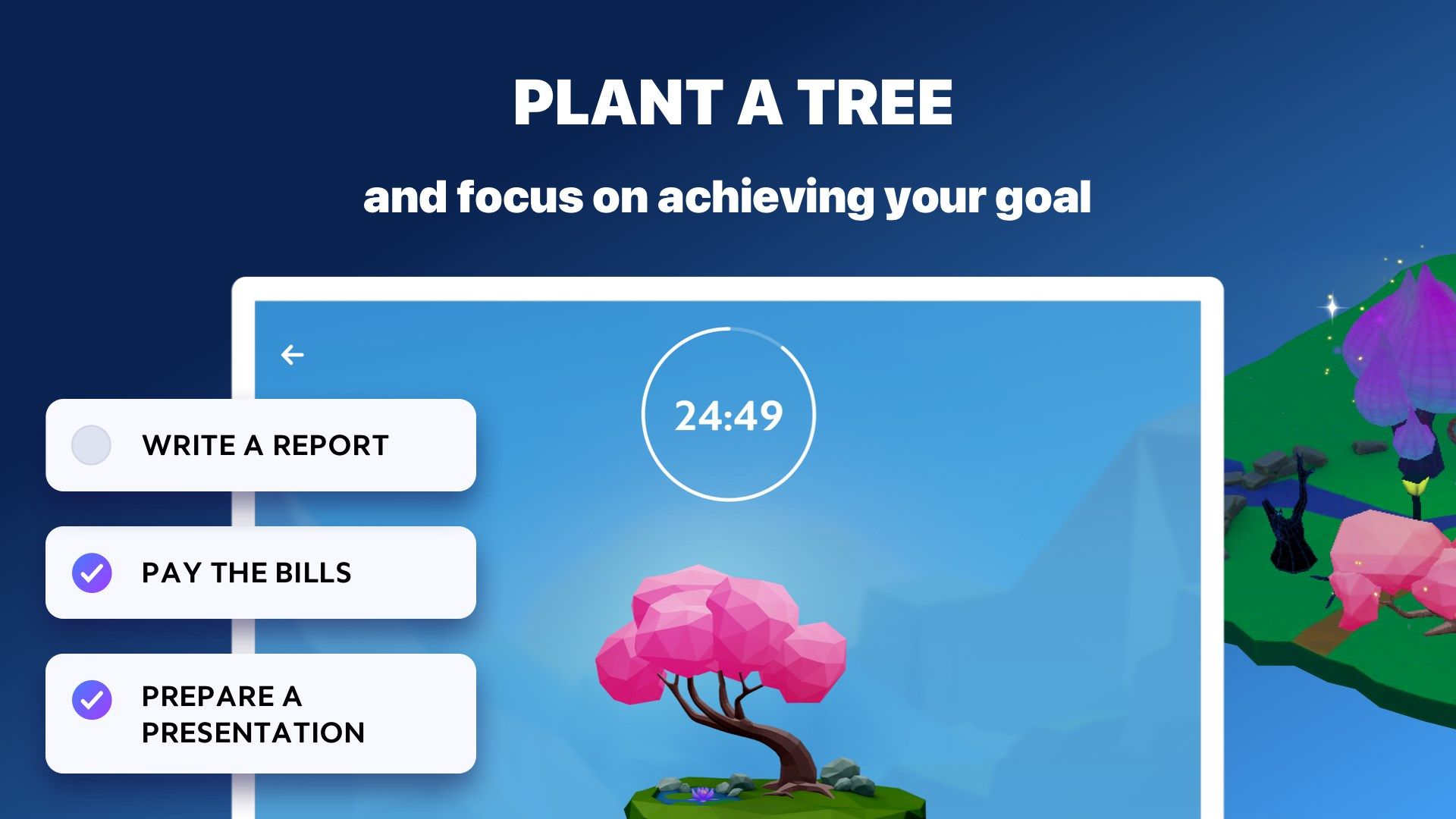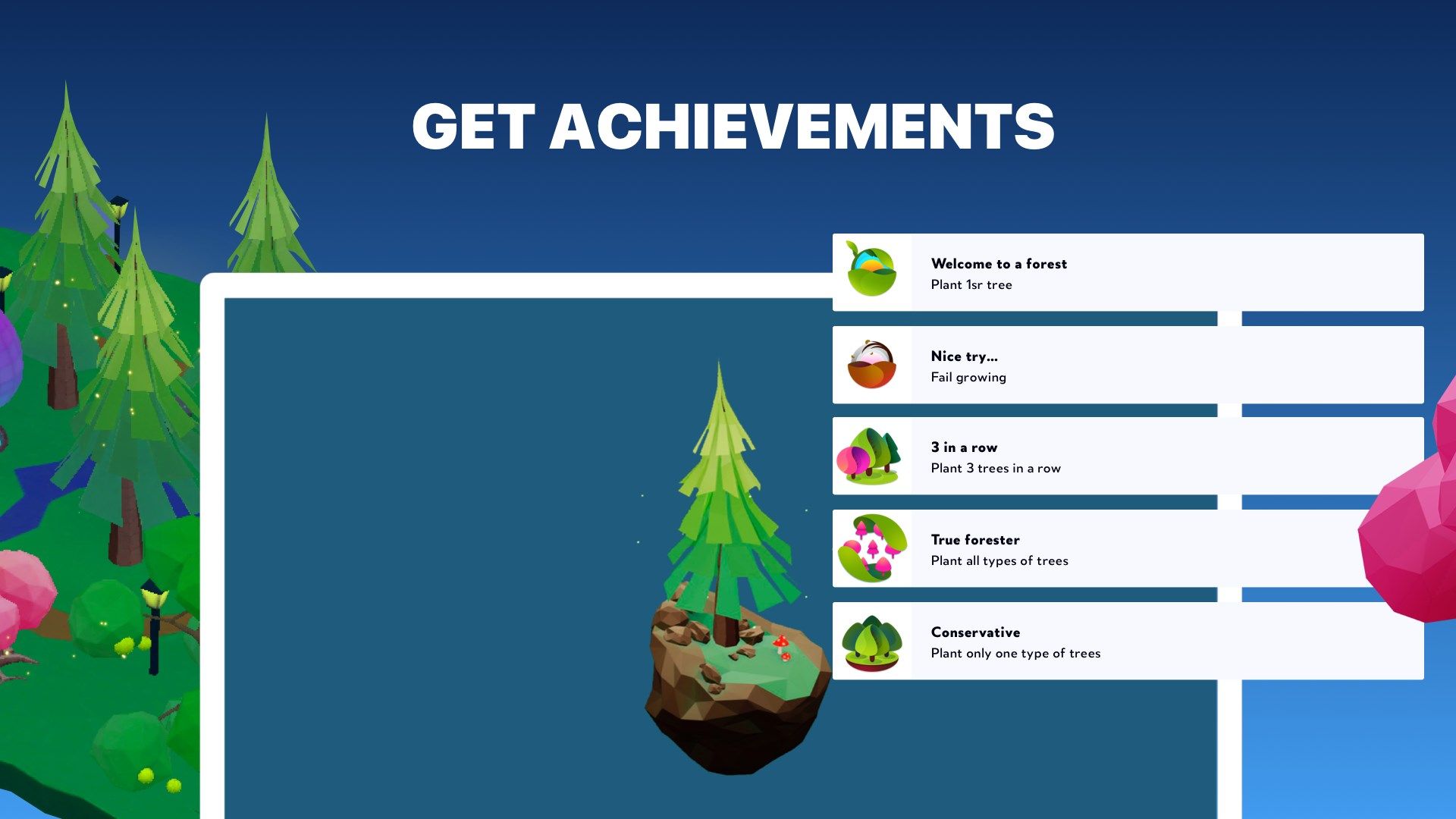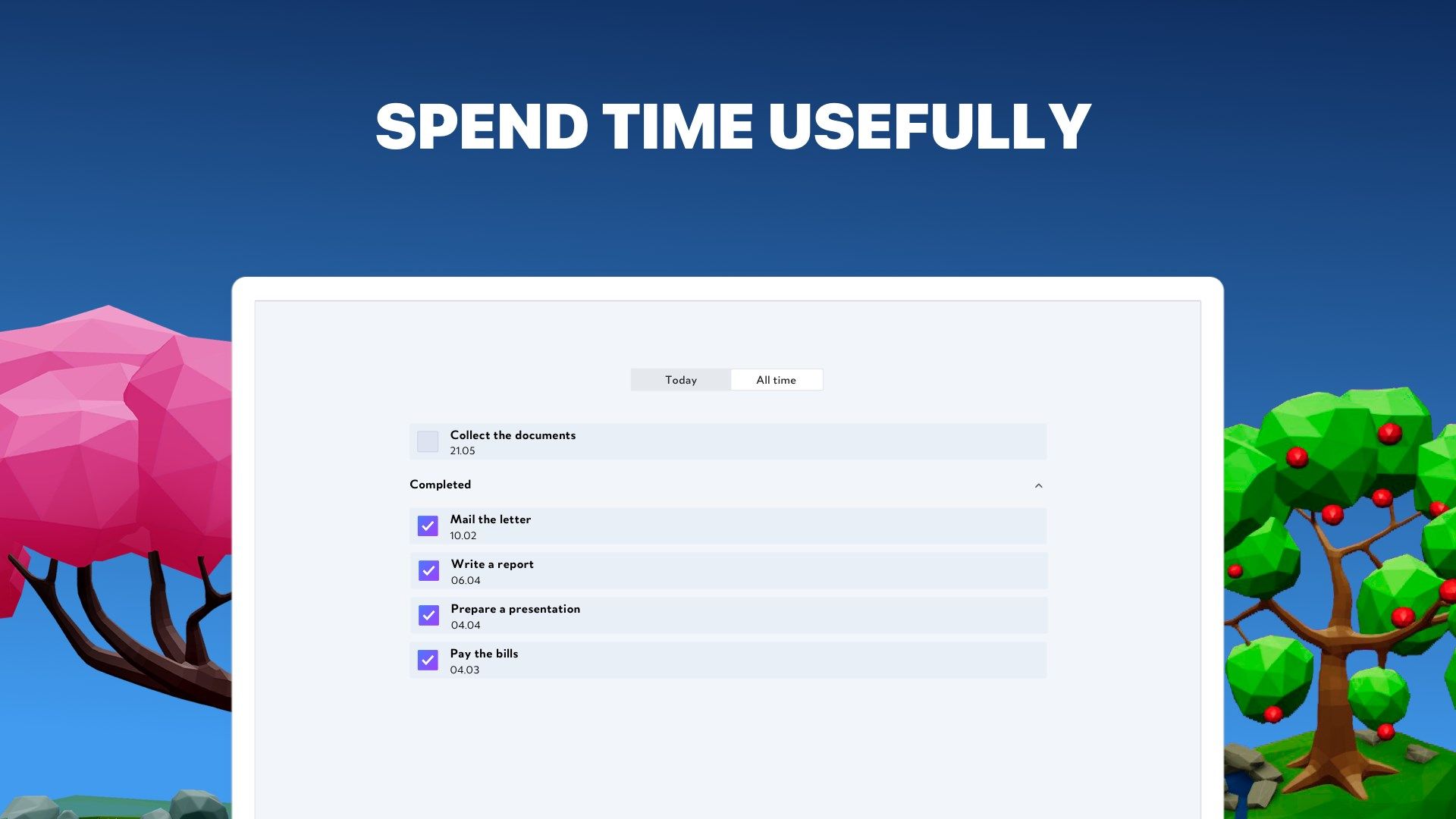 About Forest Growing: Productivity Timer
Forest Grow is an efficient way to BECOME more CONCENTRATED and disciplined!
Just launch the app and choose a tree which will grow while you're STAYING AWAY from your phone.
Feel free to FOCUS totally on your current tasks and duties.
As a reward for your patience, virtual trees will remind you of your "computer-free" time records!
REMEMBER
You should remember while a tree is growing you can't use other functions of the computer, otherwise a tree will perish.
CONCENTRATE
The default time for the full growing process is 30 minutes, however you can make it longer.
CONCENTRATE HARDER
Try to grow as many trees as you can, and you will improve your concentration skill!
BENEFITS
Every tree will remind you how much time you have spent with benefit.
Forest Grow features:
Useful tool in becoming more disciplined
Focus on your current tasks - leave the computer for a while
15 virtual trees of patience to grow
Special timers and notes showing your time records
Your own forest full of wonderful trees
Forest Grow is a new special app really able to help people addicted to their computers.
You'll get a whole virtual forest by learning to live without the phone at least for a while!
Some features may only be available with subscription: access to premium tree types (secret, apple, sakura), different time settings, no ads
The free version offers one regular tree and one secret tree, 20 minute time limit for growing trees, addition of notes, goal checklists, history of planted trees, with ads
Privacy policy: https://appterra.pro/privacy
Terms of use: https://appterra.pro/tos
Key features