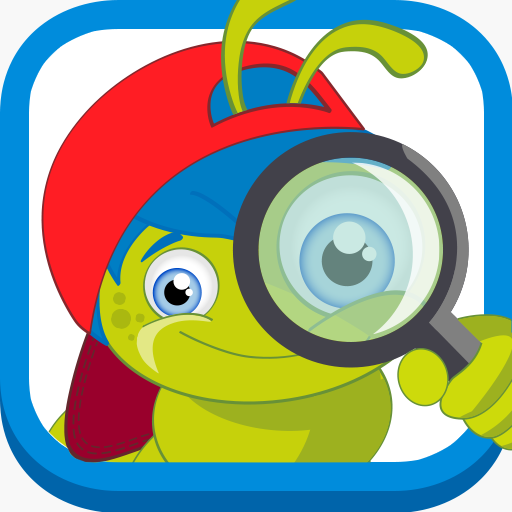 fragFINN - free browser app for children
App details
Product ID
XPFP1D87W8T8TD
About fragFINN - free browser app for children
Free browser app for children with search engine and safe surfing environment
www.fragFINN.de is a search engine specifically for children in Germany which is based on a whitelist of secure websites for children. As children are going online with smartphones and tablets more and more often, fragFINN provides a free app for Android and iOS which is an in-app browser for children to surf safely with mobile devices.
Overview fragFINN app:
• In-app browser for child protection on smartphones and tablets for children aged 6 to 12 years
• Free, no costs or charges
• Available for Android and iOS
• Based on fragFINN whitelist of approx. 11.000 domains, which were checked against the set of criteria for inclusion into the whitelist by media education experts
• Provides search engine for children fragFINN.de (google technology) plus selected editorial content: surftip of the day, special topics, news for kids
Further important information:
• App does not block other browsers
• Security and safety settings of smartphones and tablets can offer further protection, e.g. blocking of browsers or certain apps
The app was awarded with the prestigious "klicksafe Preis 2014". The jury praised the "innovative character of the fragFINN app", which "offers the possibility to teach children about opportunities and risks of the internet as well as how to use search engines". The "klicksafe award for higher safety on the internet" is granted by the German Awareness Centre klicksafe and the Digital Opportunities Foundation.
About fragFINN
Due to the fragFINN whitelist an environment on the internet has been developed providing content for children which is harmless and child-friendly on the one hand and allows easy access to interesting and multifaceted websites on the other hand. At the same time, this environment ensures that children do not come across inappropriate online content and supports children's continuous education in the field of media literacy.
The safe surfing environment of fragFINN is based on an extensive list of websites that have been checked by media pedagogy experts if they are safe and suitable for young Internet users between 6 and 12 years of age. This list now contains 11.000 domains and thus offers a huge surfing environment for children to explore the internet.
The fragFINN non-profit association (fragFINN e.V.) is funded and run by telecommunications and online media companies and industry associations and is part of the initiative "A Net for Children" in Germany.
Key features
In-app browser for child protection on smartphones and tablets for children aged 6 to 12 years

Free, no costs or charges

Available for Android and iOS

Based on fragFINN whitelist of approx. 11.000 domains, which were checked against the set of criteria for inclusion into the whitelist by media education experts

Winner of the "klicksafe Award for higher Safety on the Internet" 2014