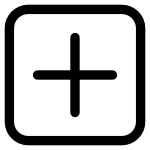 Fudge Dice!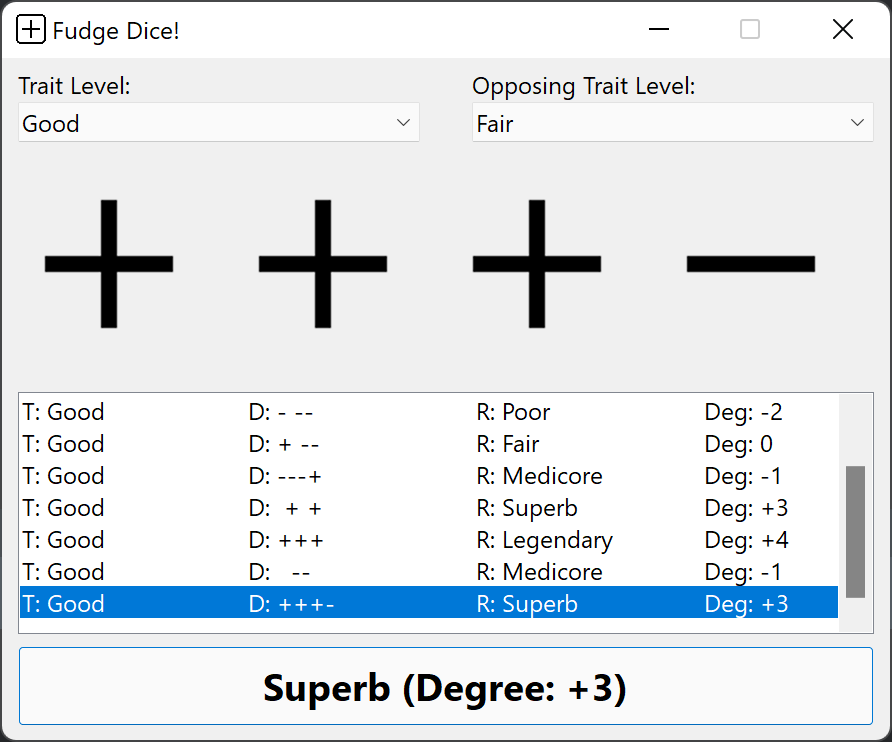 About Fudge Dice!
RPG Die Rolling and Un-Opposed/Opposed Action Resolution app for FUDGE based Roleplaying Games including Hack-n-Slash and Firing Solution from Digital Alchemy.
FUDGE DICE! performs basic FUDGE result rolls, as well as rolls against a specified trait level and determines the degree of success or failure for opposed actions.
Results are returned in word form, providing a quick and easy method of resolving actions during a FUDGE Game.
Key features
Performs basic 4dF die rolls

Make skill checks against a selected trait level.

Roll opposed trait checks by selecting trait levels for yourself and your opponent.

Maintains history of your die rolls.

Right click to enable stay on top mode so the app can float above your other gaming apps.