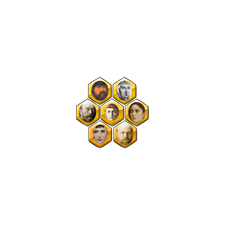 The Family Tree of Family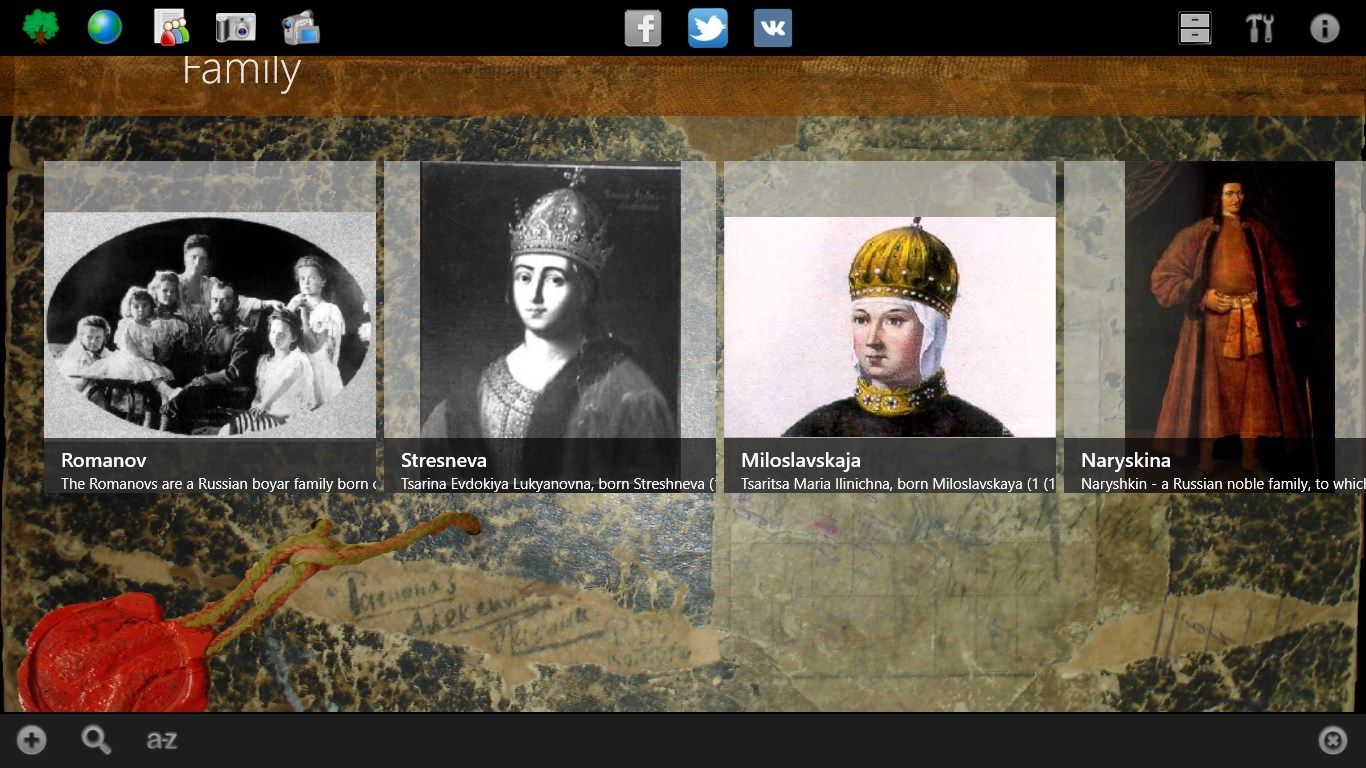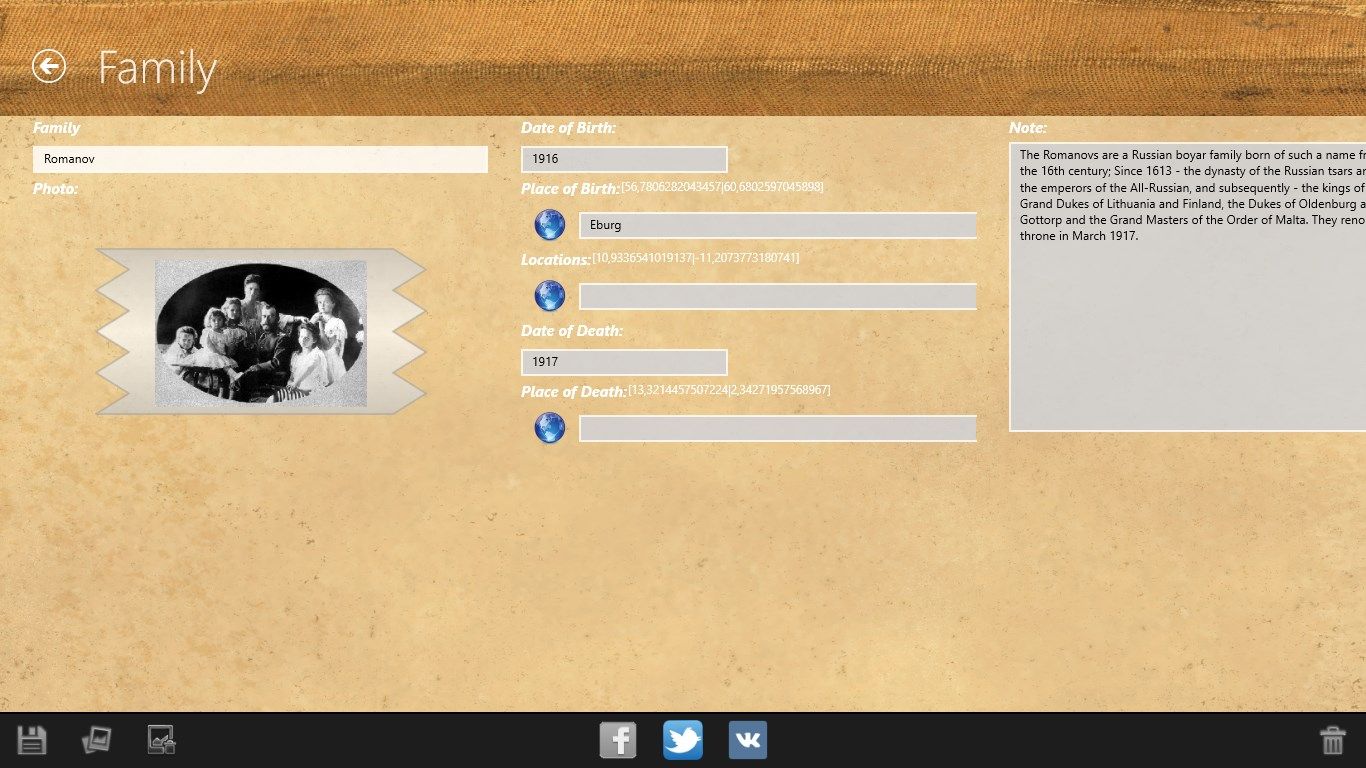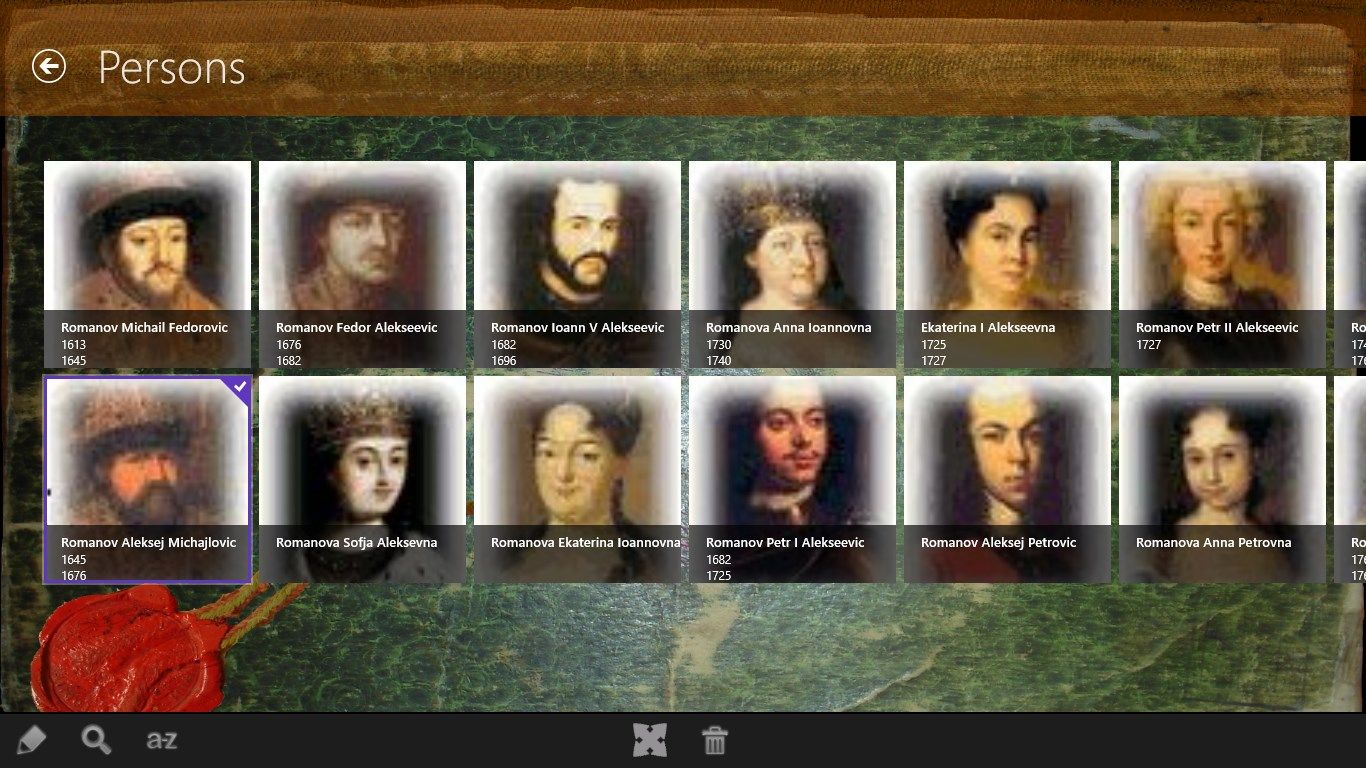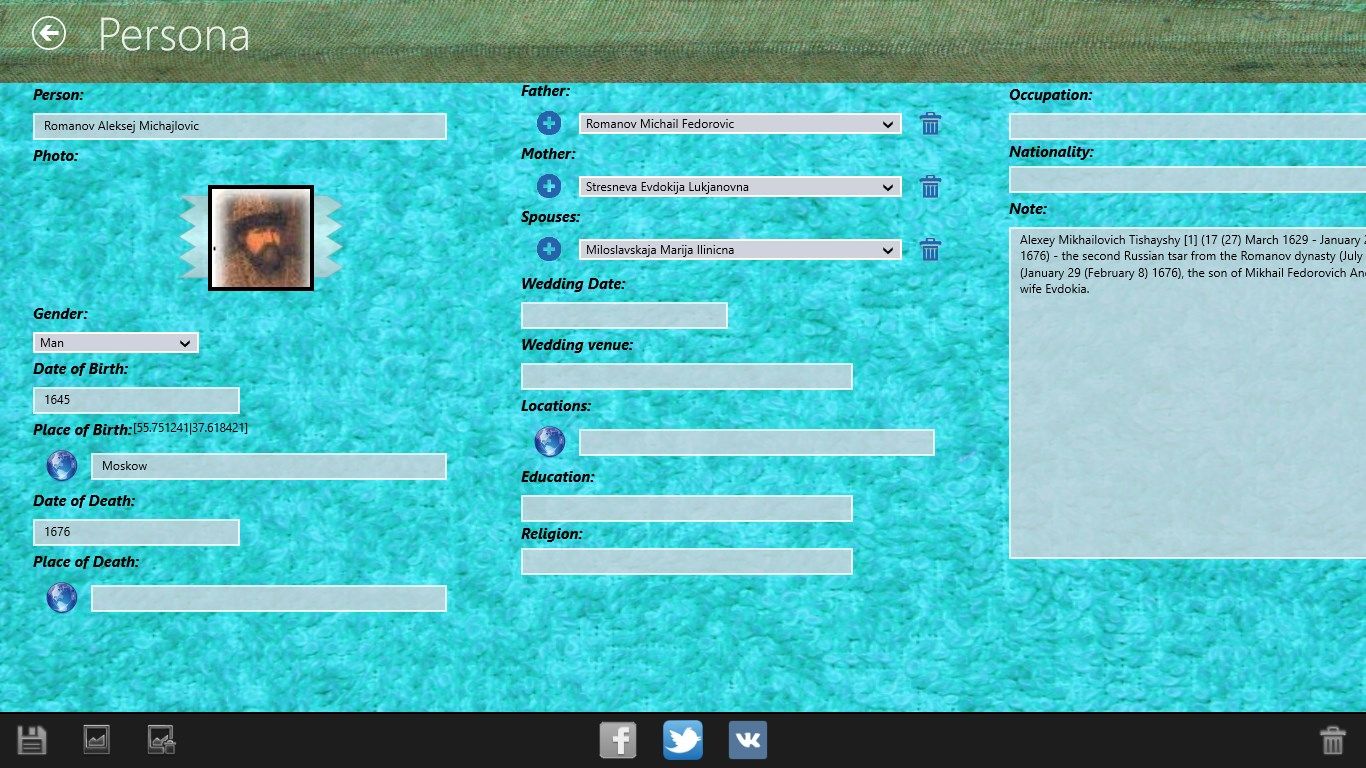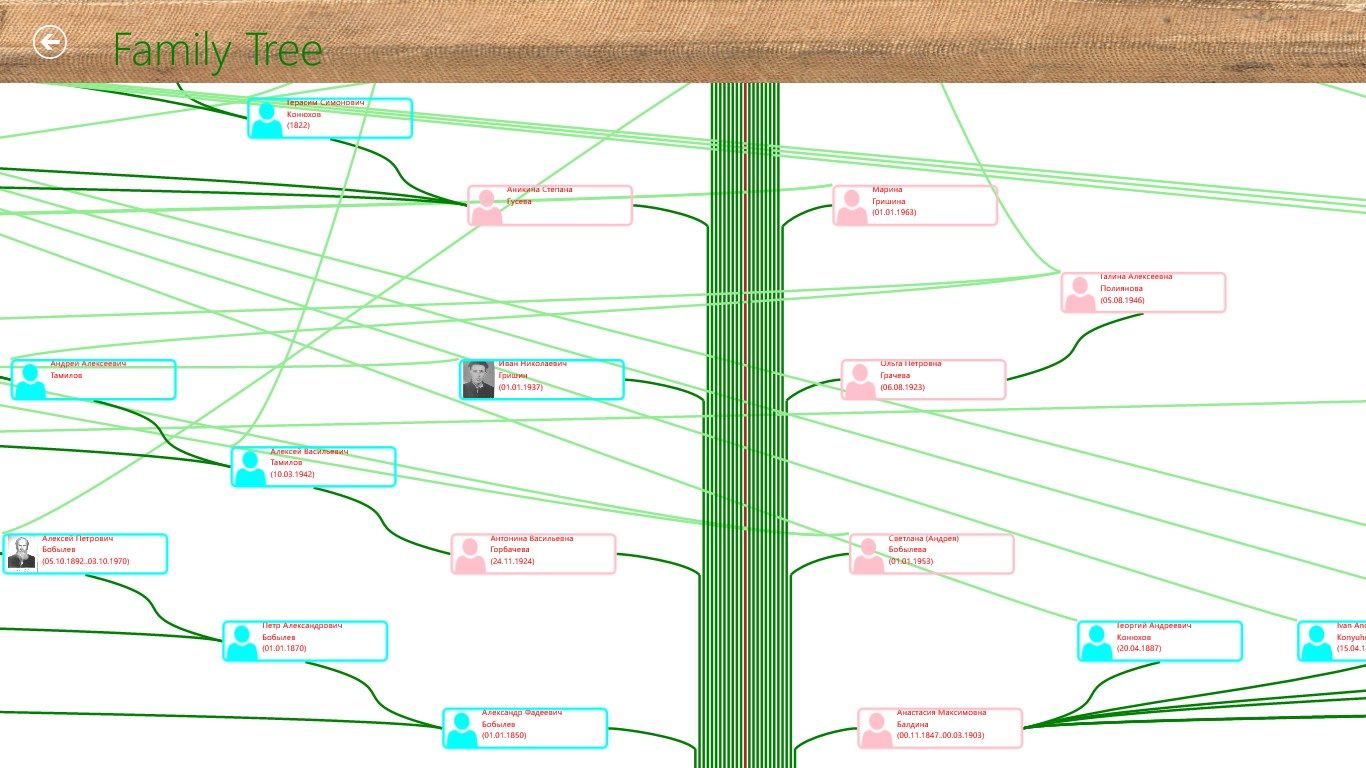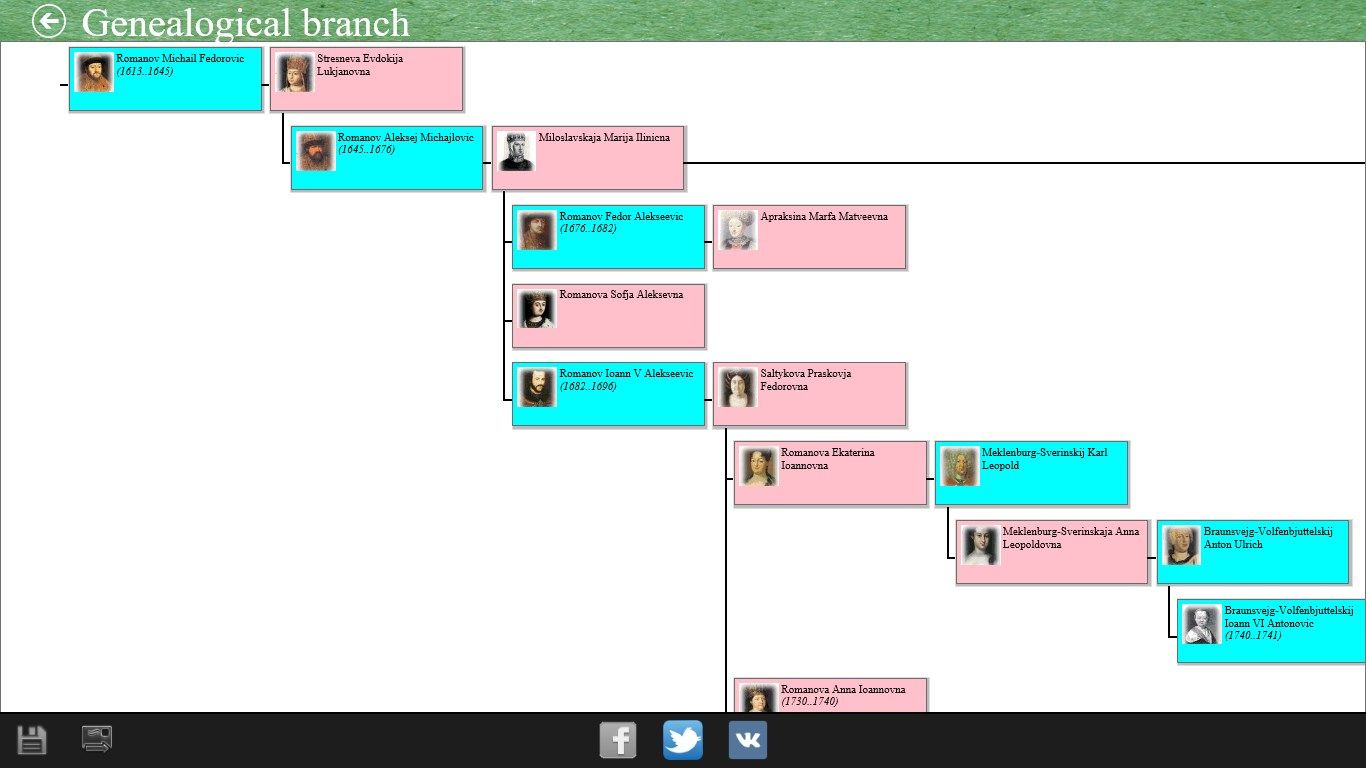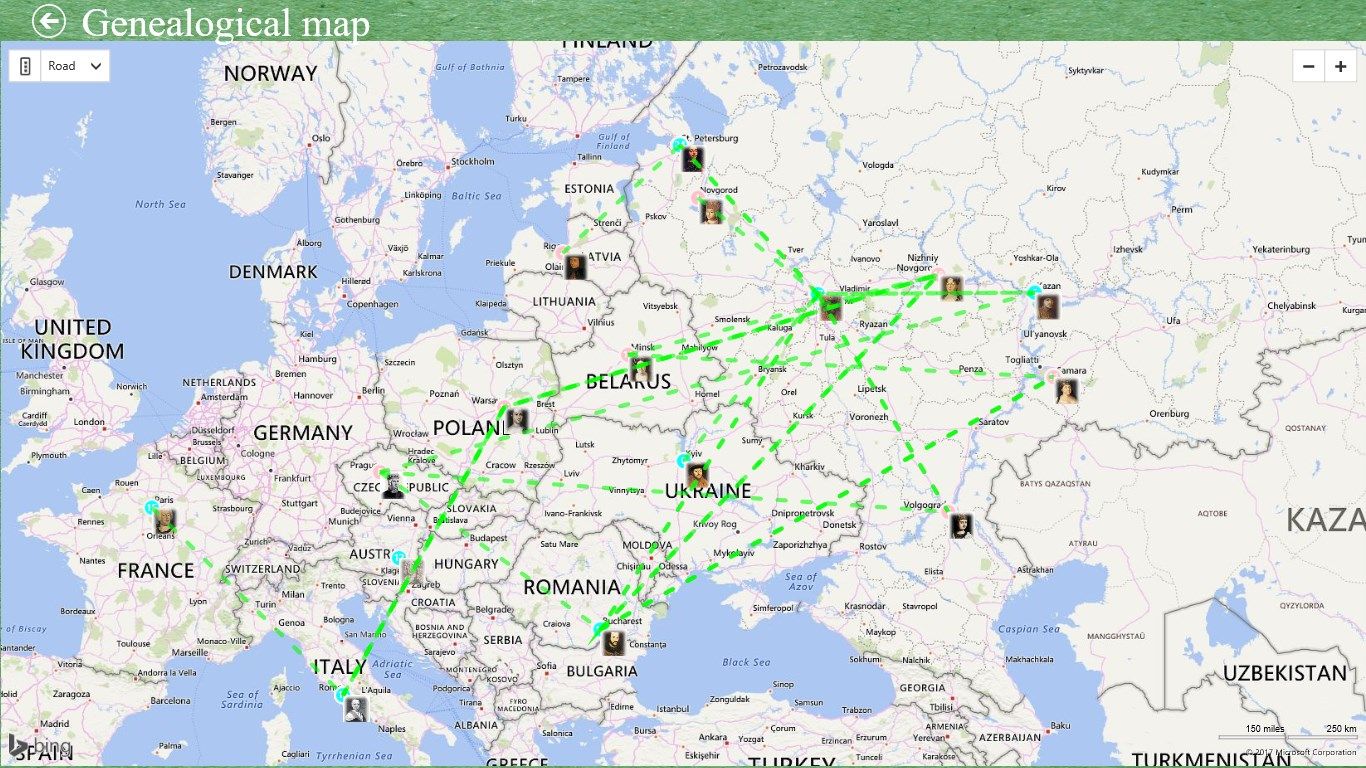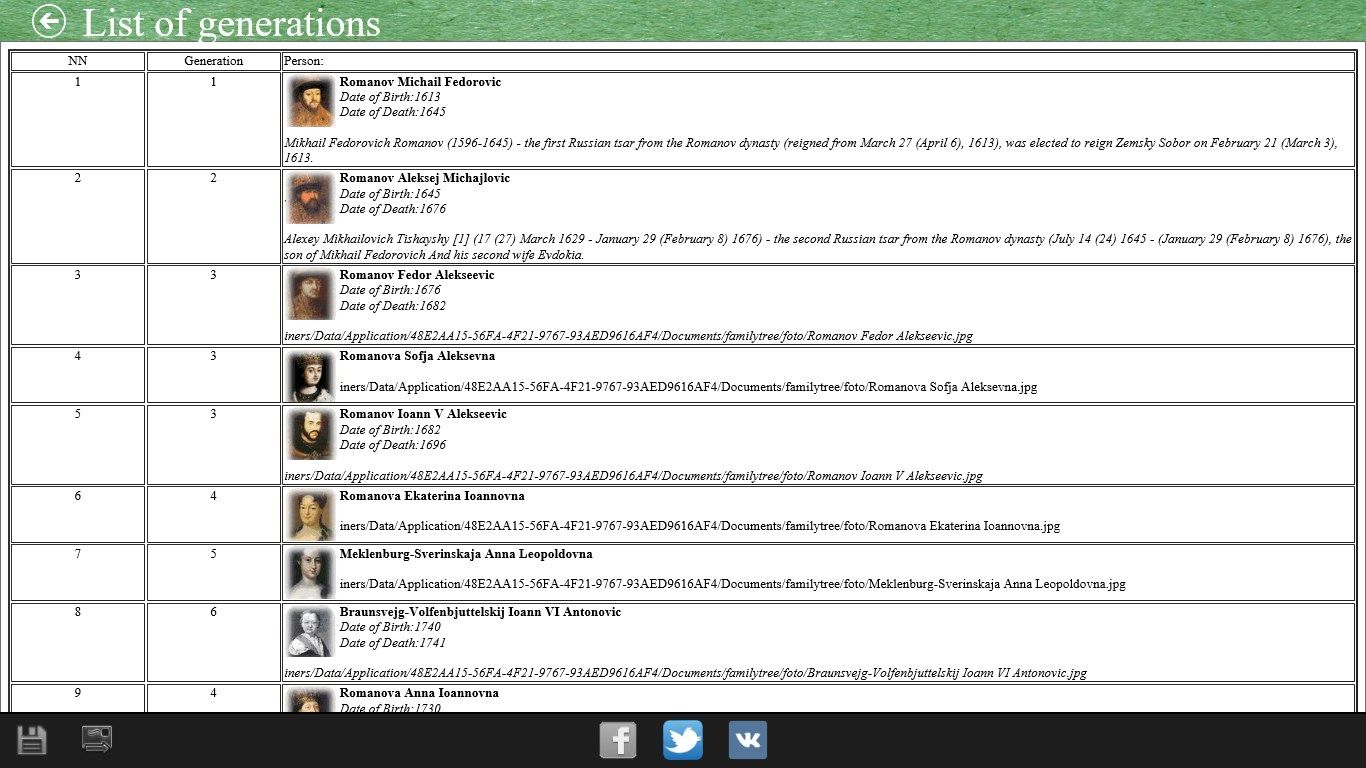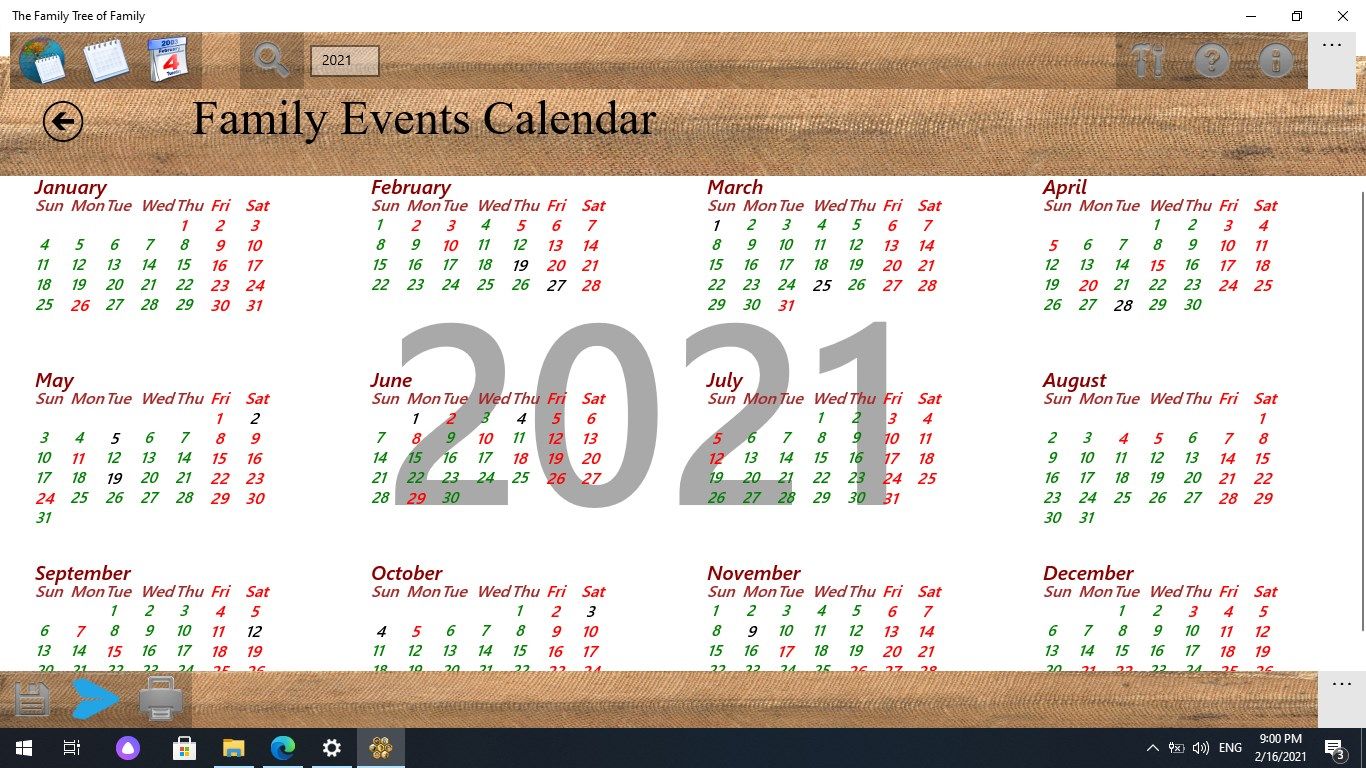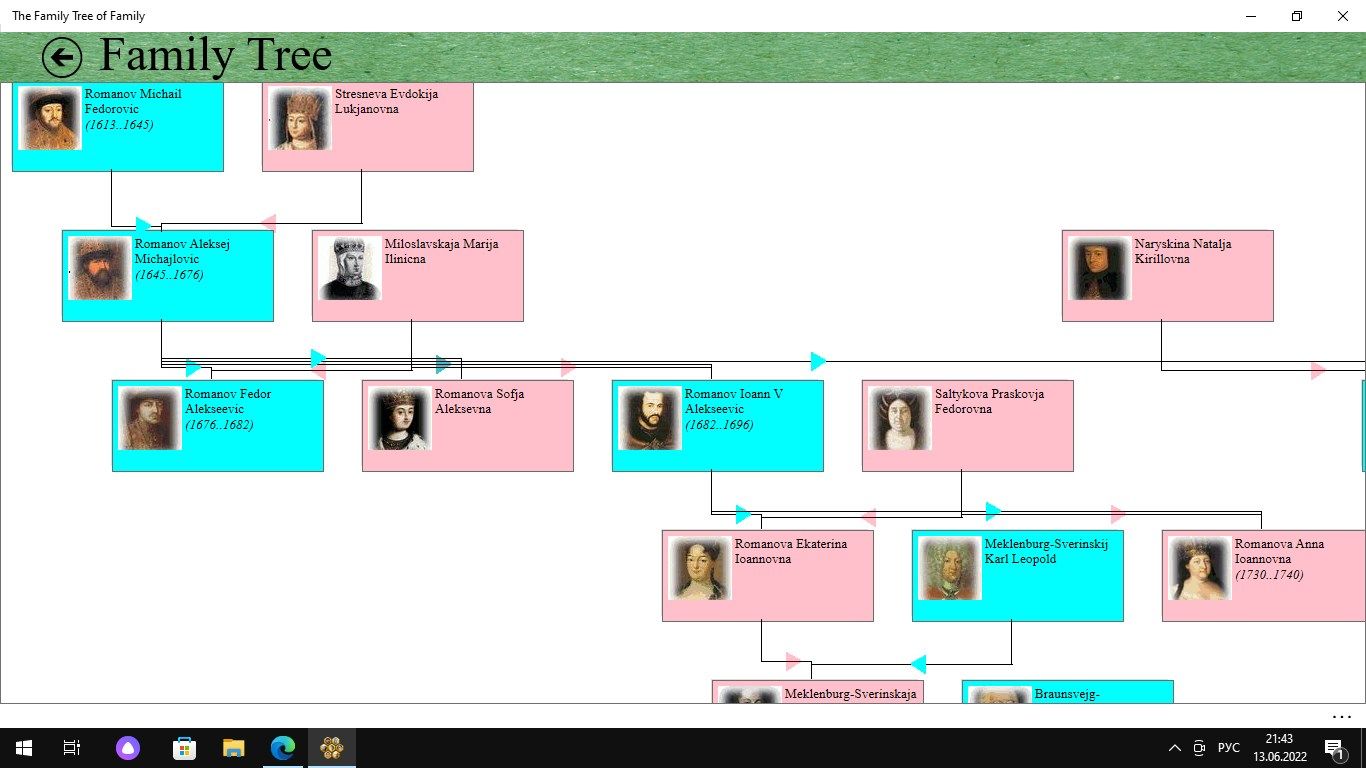 About The Family Tree of Family
The program is designed to preserve family history. Keeps a detailed list of families and their members. Builds a family tree on graphic and hypertext canvas. Creates a book of ancestors. Saves photos and videos. Facilitates the work of collecting, displaying and organizing information about the history and heritage of families.
People in the program are grouped by family. The first screen is a list of families. The second screen stores data about persons belonging to the family. This made it possible to create order in the lists of families and their persons.
The family events calendar in the program makes it possible to visually see the days of important family events. You can customize any kind of calendar with the location of the months and the background from photos.
Program functions:
compiling a list of families;
compiling a list of persons in families;
family description and biography of people;
building a family tree (2D, 3D);
building a genealogical branch (2D, 3D);
construction of a circular genealogical table;
compiling a list of generations;
drawing up a genealogy book;
compilation of family and personal photo albums;
compilation of family and personal video archives;
storage of phenotype and DNA data of persons;
export / import of data to the archive;
export / import of GEDCOM.
When importing from GEDCOM, photos must be located in the same directory as the GEDCOM file.
Information from the application can be sent to Twitter, Instagram, VKontakte. Create a chat between users of the application in Telegram.
Guardian angels are the ancestors that we know about. Therefore, the more we know our ancestors, the more guardian angels we have.
Key features
drawing up of the biography of each member of the family

the construction of General and personal family tree

creation of the General and personal genealogic branch

the construction of General and personal circular genealogical tables

the compilation of General and personal list of the generations

the compilation of General and personal family photo album

the compilation of General and personal family archive

printing of reports and photos with division into pages