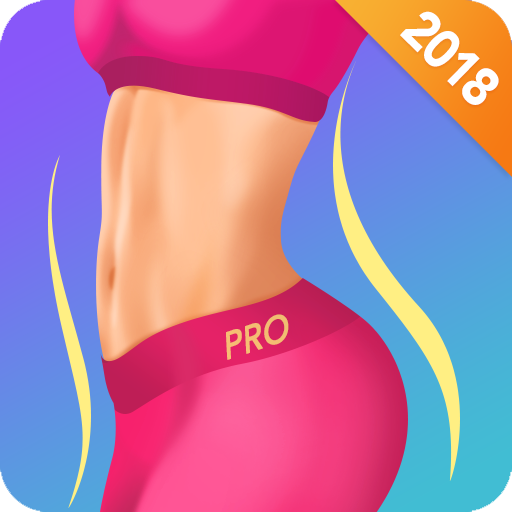 Glutes Workout - 30 Day Challenge
App details
Product ID
XPDNG2J5P5T0ZS
About Glutes Workout - 30 Day Challenge
Trainings consist of 50 different bodyweight exercises to do at home (buttocks exercises, legs exercises, hips exercises, calves exercises,
abs exercises, glute exercises, exercises for bum, legs abs and buttocks workout, toned body workout, flat stomach workout),
which can be done at home without taking much time and will help you to reduce tummy, lose body fat, lose leg fat, lose arm fat, lose butt fat.
All weight loss workout programs have been elaborated by professional fitness coaches and divided into three levels of difficulty workout routines
Formation of good habit takes 30 days, that is why each fat burner program of training is effective for three weeks in order
to make physical activity an integral part of your life and help you have the desired shape. Each day has different weight loss workout plan with best exercises to lose weight.
For maximum effect, we strongly recommend to keep to the program by the elaborated schedule and stick to a good dietðŸ.
If you have some restrictions: injuries, headaches, illnesses, consult with a doctor before starting physical activities.
We are not responsible for injuries that you may suffer during trainings.
Features
No equipment , all you need is your body weight, only bodyweight fitness
Exercises for full body (abs, back, buttocks, glutes, butt, hips, legs)
Track you progress with ease
Daily workout reminders
Home exercises for men and women
Strength training at home
50 exercises for full body workout: abs exercises, exercises for butt, exercises for arms, exercises for legs.
Home workout app offline
Without gym for men and women
Toned body workout
Tracking your weight by chart
You can track your weight loss progress in graphs and clearly count your calories. You can also set targets for self-encouragement.
Since exercise intensity increases step-by-step, don't forget to take a break every three days so your body can adjust.
Still doing 30 day challenge workouts? Time to start to lose weight with 30 day challenge workouts!
If you want to get rid of belly fat or looking for fat loss exercise for man, exercises for home to lose weight, how to lose weight after pregnancy, best exercise for flat stomach, quickest way to lose weight
wondering how to reduce weight, how can decrease fat of stomach, how to get rid of belly fat,pregnancy stretches, how to have flat stomach,
searching for no equipment workout app,flat stomach workout, lean body workout, body exercise for fit body home, home workout plan, hiit fat burn workouts, slim waist flat belly workout,
body exercise for fit body home, daily exercise at home, home workout app for men, glutes workout, exercising apps to lose weight, daily exercise at home,
home fitness workouts, easy exercise for beginners, fitness life coach, burn belly fat workouts, exercise free apps to lose weight, exercise free apps for beginners,
exercise free apps to lose weight for kids, lose weight after baby, lose weight after pregnancy, or you are looking for a free home weight loss workout app, best app to lose weight free,
get toned arms, toned legs -
then "Lose weight in 30 days " is your best choice for weight drop.
"Lose weight in 30 days" is best exercise app to reduce weight for home workouts.
Key features