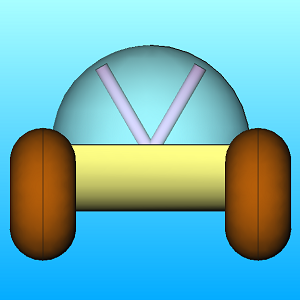 Gps InterLink
About Gps InterLink
GPS InterLink mobile app turns your smartphone into a GPS tracker that displays a street map.
This app exchanges data with other Gps InterLink apps and gps trackers using the Vanis Web Service. Download the Gps ServerLink app for your PC or laptop to create an account for up to 500 vehicles that are organized in groups of up to 5 vehicles that can track each other.
Vanis Web Service provides a web based SQL database and web API's which enables Gps trackers or Gps InterLink mobile apps to regularly upload their current gps location data to database.
This app is primarily dedicated to companies that want to track their vehicles and assets using GPS and smartphone as a tracking device. This app supports English, German, Italian and Croatian language.
Gps InterLink app is a component of Vanis Gps Tracking System. Please see www.vanis-gps.com
This app does not collect any personal data and therefore your privacy is fully protected.
Key features
Gps tracking on smartphone

Smartphone as a tracking device