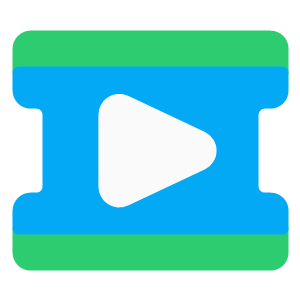 H265 to H264-HEVC file converter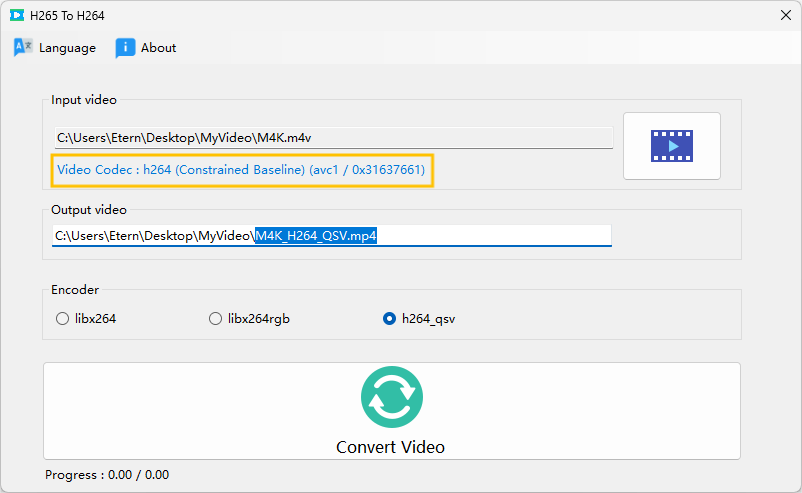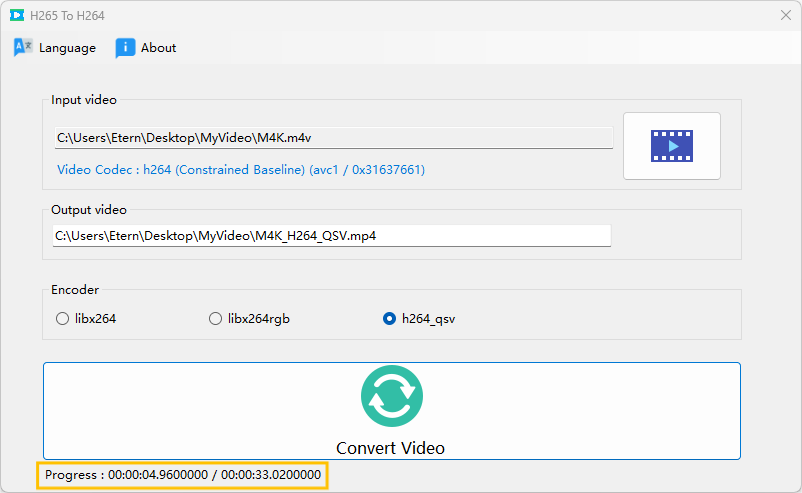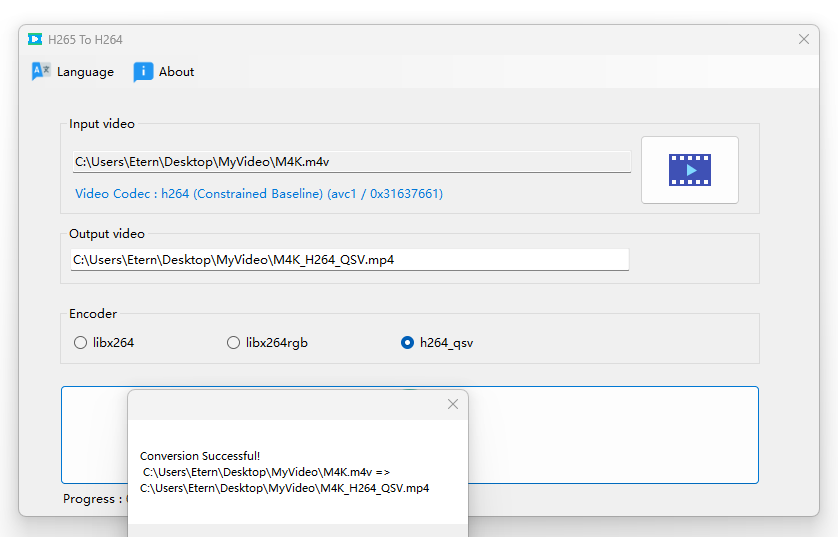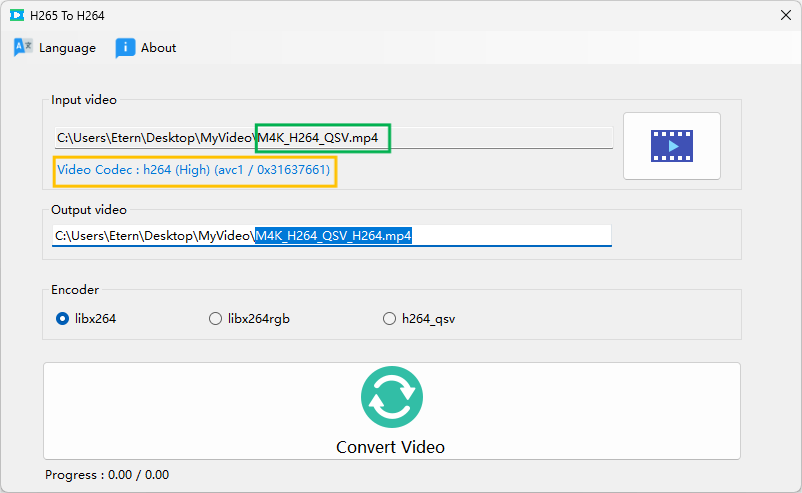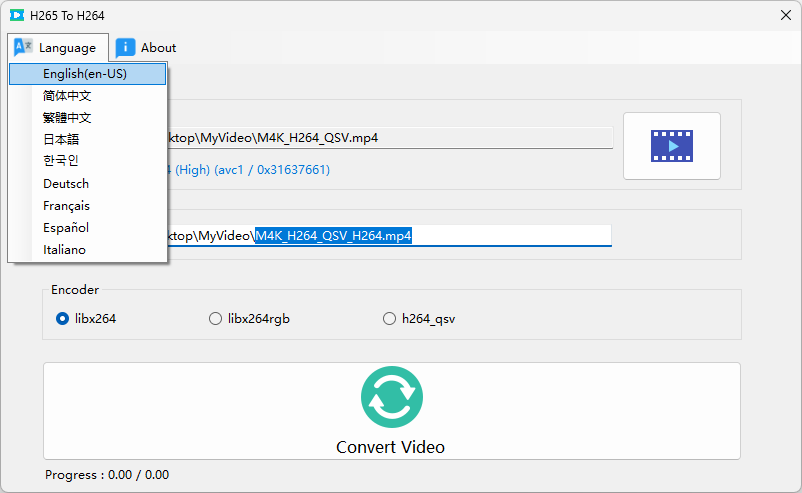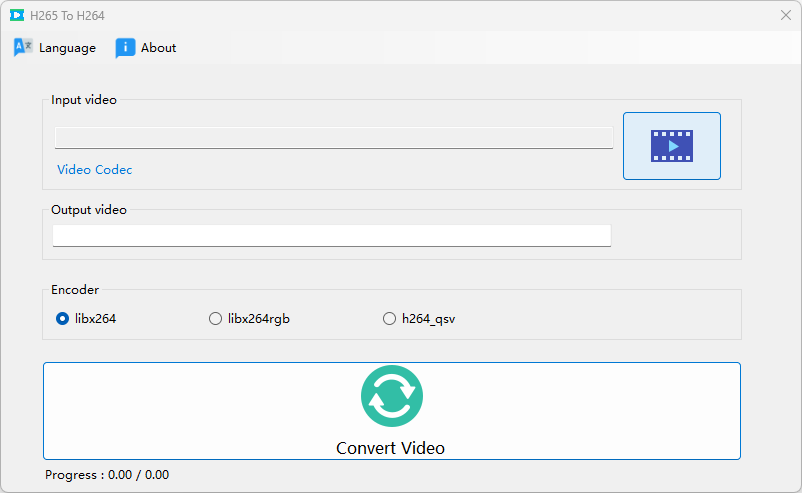 About H265 to H264-HEVC file converter
H265 to H264 is an easy to use H.264/AVC video format converter, which can convert video files of any format to H.264/AVC.
This APP provides three video encoders: libx264, libx264rgb, and h264_ qsv。
Want to play Advanced Video Coding (AVC) video in any video app on your Windows PC device?
Advanced video coding (AVC), also known as H.264, is a video compression standard.
This application helps you convert video files that cannot be played on your device to support H 264/AVC in MP4 format to play on your Windows PC.
After selecting a video file, you can view the corresponding video codec.
After selecting a video file, we will add "_H264. mp4" to the original file name as the new name of the output video. Of course, you can rename it.
Support switching between multiple languages; After switching languages, restart the app to take effect.
Please note that this app may not support Windows 10 S.
One time purchase and long-term update.
There is no advertisement, no twice payment and subscription, and no functional restriction.
Key features