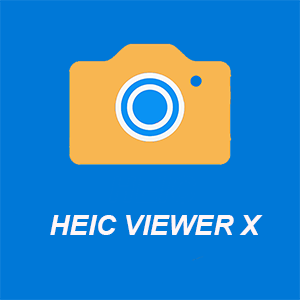 HEIC Viewer X - Batch Converter For Free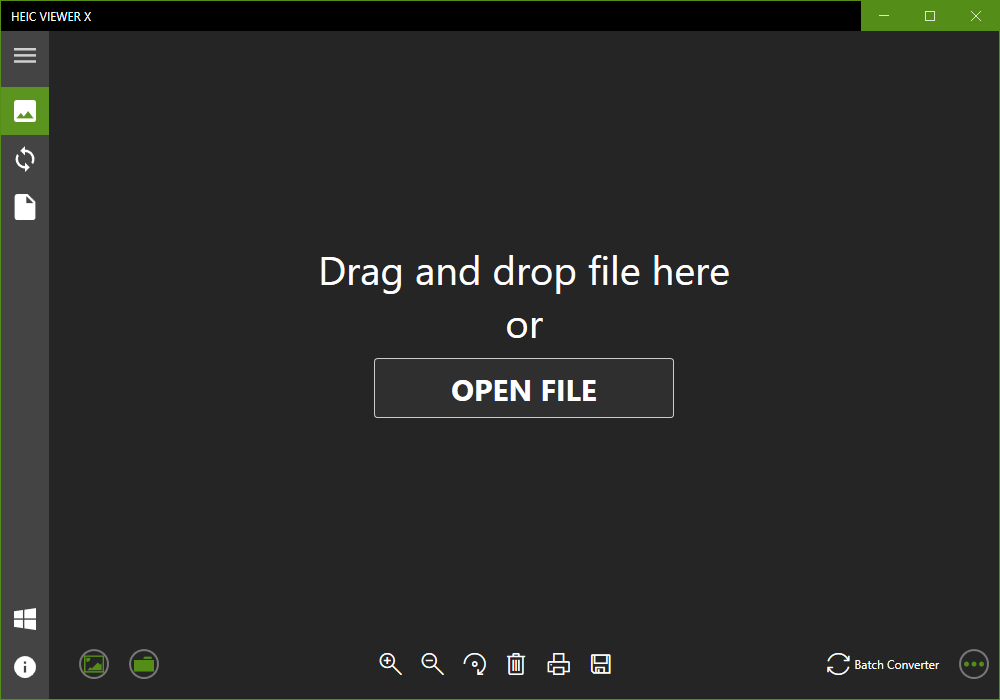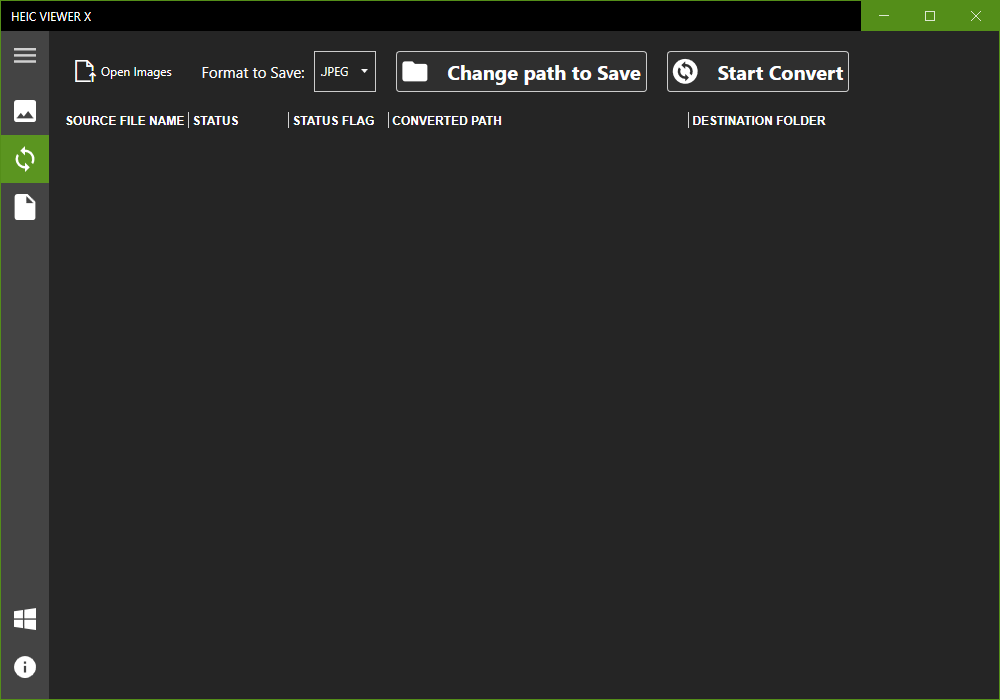 About HEIC Viewer X - Batch Converter For Free
Note: This app doesn't support Windows 10 S
HEIC VIEWER X is a cool image viewer and converter.
It supports more than 170 formats of image.
features:
1.Open single image.
2.Open folder to preview the images in a gallery.
3.Batch converter
In addition, he has several advantages.
Print the image.
Rotate the image.
Zoom in or out.
Add images to your albums.
Delete image by click "delete" button.
The list of supported formats is as follows:
heic; svg; svgz; ttf; tiff; tif; tga; svgz; bmp; jpg;
jpeg; png; gif;jp2;ppm;nef;svg;arw;crw;bmp2;
threefr; threeg2; threegp; a;arw;avs; b; bgr; bgra;
bgro; bmp; bmp2; bmp3; c; cal; cals; canvas; caption; cin;
clip; cmyk; cmyka; cr2; crw; cur; cut; dcm; dcr; dcx;
dds; dfont; dib; dng; dpx; dxt1; dxt5; epdf; epi; eps;
epsf; epsi; ept; ept2; ept3; erf; fax; file; fits; fractal;
ftp; fts; g; g3; g4; gif; gif87; gradient; gray; graya;
group4; hald; hdr; heic; hrz; http; https; icb; ico;
icon; iiq; inline; ipl; j2c; j2k; jng; jnx; jp2; jpc; jpe;
jpeg; jpg; jpm; jps; jpt; k; k25; kdc; label; m; m2v;
mac; map; mask; mat; mef; miff;mng; mono; mpc;
mrw; msl; msvg; mtv; mvg; nef; nrw; null; o; orf; otb;
otf; pal; palm; pam; pango; pattern; pbm; pcd; pcds;
pcl; pct; pcx;pdfa; pef; pes; pfa; pfb; pfm; pgm; pgx;
picon; pict; pix; pjpeg; plasma; png; png00; png24;
png32; png48; png64; png8; pnm; ppm;ptif; pwp;
r; radialgradient; raf; ras; raw; rgb; rgba; rgbo; rgf;
rla; rle; rmf; rw2; scr; screenshot; sct; sfw; sgi; six;
sixel; sr2;stegano; sun; text; tga; tif; tiff; tiff64; tile;
tim; ttc; ttf; txt; uyvy; vda; vicar; vid; viff; vips; vst;
wbmp; wpg; x3f; xbm; xc; xcf; xpm; xv; y; ycbcr;
ycbcra; yuv;emf; exr; flif; wmf; webp;psd
Key features