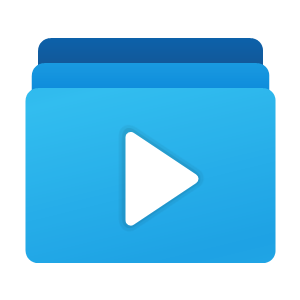 HEVC Format Converter - H.265 Video Codec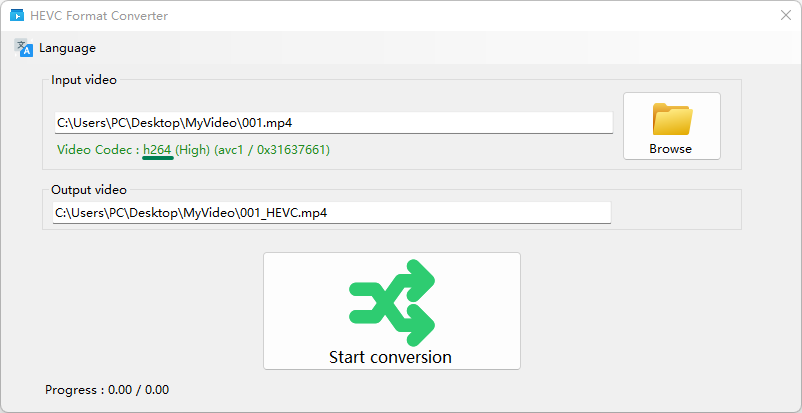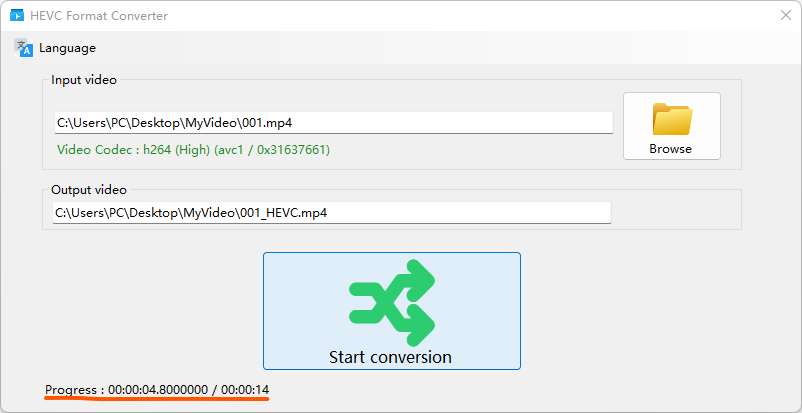 About HEVC Format Converter - H.265 Video Codec
HEVC Format Converter App is an easy-to-use H.265 video format converter, which can easily convert H.264 to H.265.
Want to play High Efficiency Video Coding (HEVC) video in any video application on your Windows PC device?
High Efficiency Video Coding (HEVC), also known as H.265, is a video compression standard.
This application helps you convert unplayable video files on your device to MP4 format supporting HEVC/H.265 for playback on your Windows PC.
After selecting a video file, you can view the corresponding video codec.
After selecting the video file, we will add "_HEVC.mp4" to the original file name as the new name of the output video, of course you can rename it.
Supports switching multiple languages; after switching languages, you need to restart the app to take effect.
Please note that this app may not support Windows 10 S.
Key features