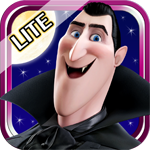 Hotel Transylvania Movie BooClips Lite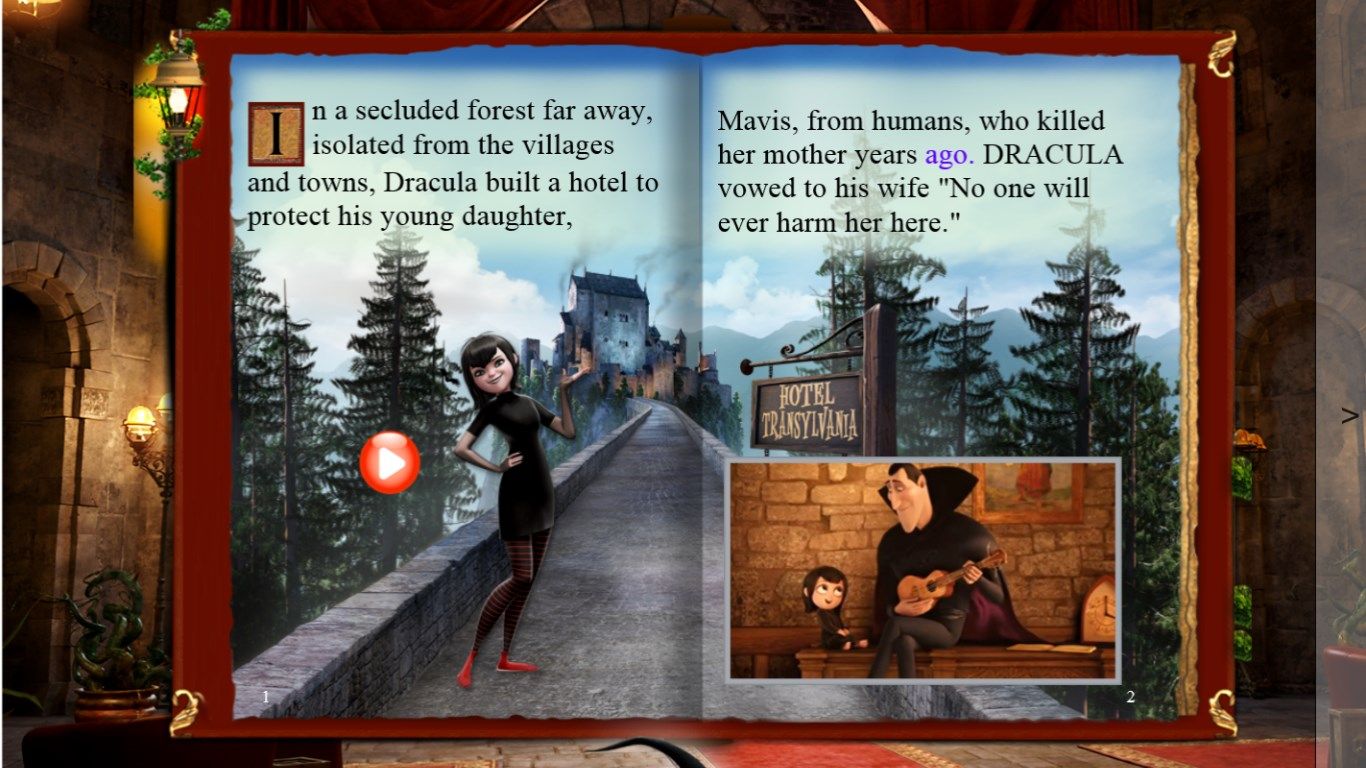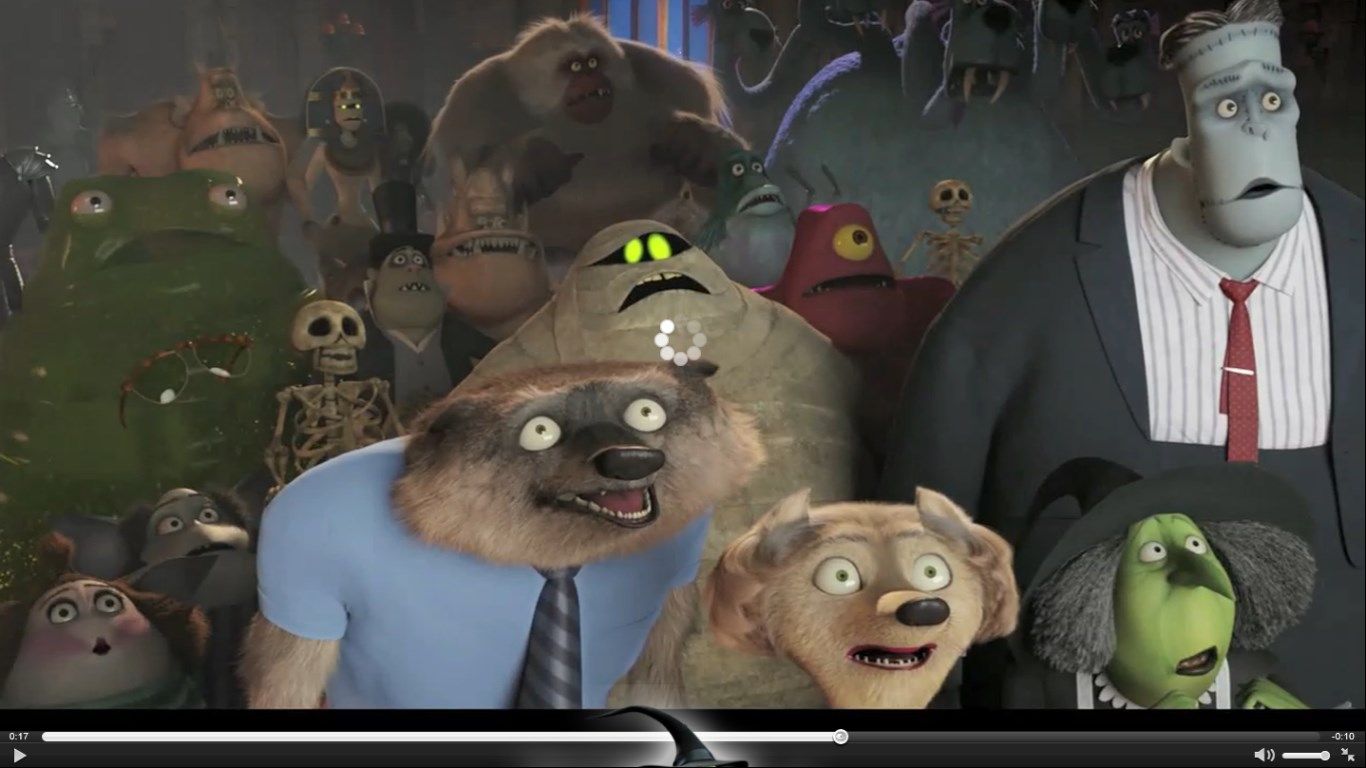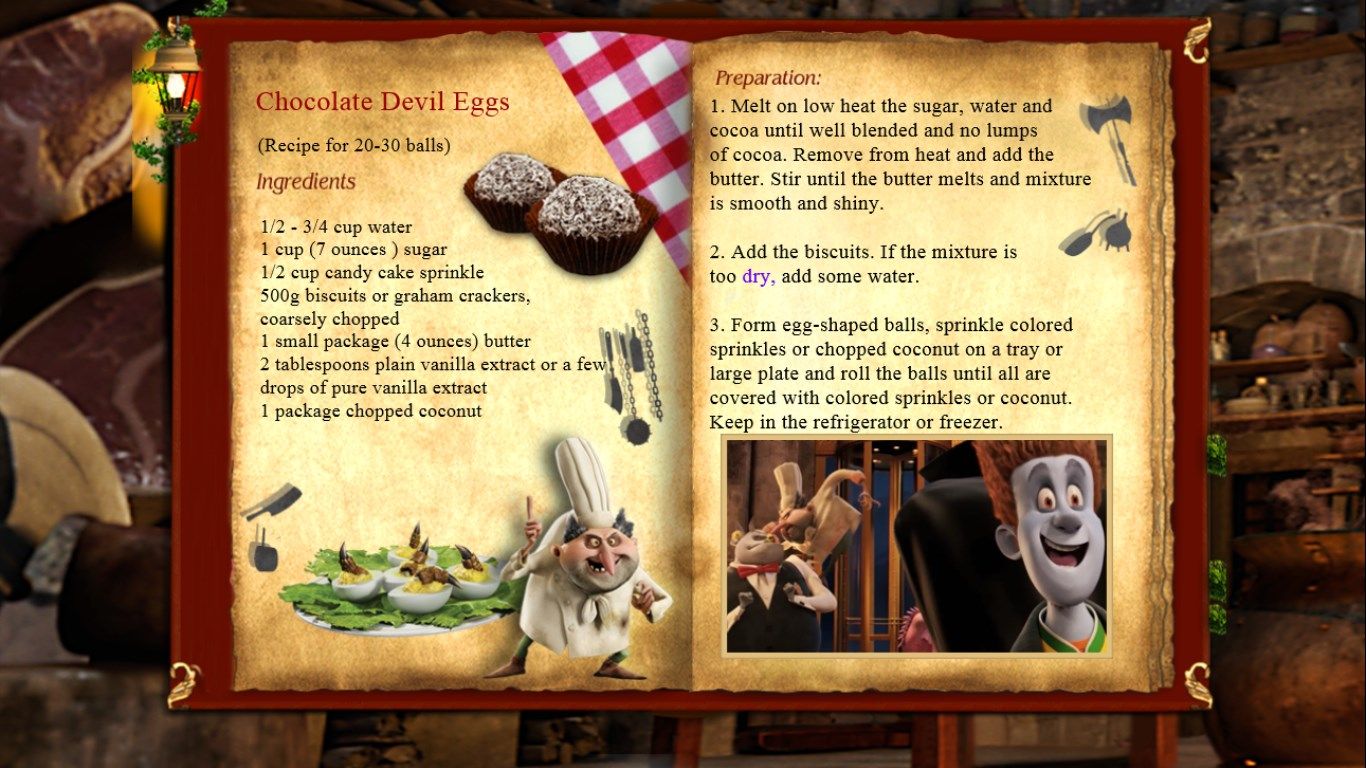 About Hotel Transylvania Movie BooClips Lite
Try the all new Lite version of Sony and Castle Builders Movie Bookclips app for Windows 10.
Hotel Transylvania Movie Bookclips Lite app is a stunning digital children's book
application that takes full advantage of Sony Pictures Animation's new movie,
HOTEL TRANSYLVANIA and Castle Builders' technology. The movie leaps off the
pages in this storybook app using rich animations, video clips and music from the
original movie, vivid images and games.
This version includes a page from the movie's storybook as well as one of the cookbook's recipes – with all the features included.
The Bookclip app offers a wide array of fantastic features such as word-for-
word narration, voiceover recording, HD videos from the movie on every page
and a 3D interface. The app's touch capabilities include interactive animations,
translation to different languages, easy navigation between pages, an animated
magnifying glass, a dynamic bookmark and an interactive cookbook.
SONY's Hotel Transylvania, tells the story of Dracula, who operates a high-end
resort away from the human world, goes into overprotective mode when a boy
discovers the resort and falls for the count's teen-aged daughter. Directed by
Genndy Tartakovsky and released in 3D, this computer-animated movie delivers
a hilarious comedy, featuring the voices of Adam Sandler, Selena Gomez, Andy
Samberg, Kevin James, Fran Drescher, Jon Lovitz, Cee Lo Green, Steve Buscemi,
Molly Shannon and David Spade.
Download the full version to get nearly 20 minutes of videos, including the full storybook and the complete cookbook.
Key features
Music and narration synced with the text

Interactive cookbook with a unit converter and a cooking timer