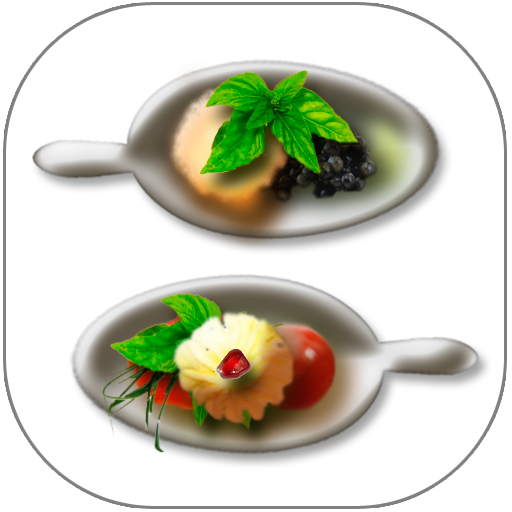 iCooking Appetizers
App details
Product ID
XPDLKBV6860T10
About iCooking Appetizers
Satisfy all your favorite cravings with this comprehensive appetizer recipe app from iCooking. Choose from sweet, savory, crunchy, or creamy categories. Included in the 50 simple recipes are a fun selection of appetizers and snacks to share with family and friends.
Never forget an ingredient while you're at the store again–with this app you will know everything you need to complete these wonderful dishes with an easy-to-read list of ingredients and instructions.
Do you have your own special recipes? They can easily be added to your iCooking cookbook. Once you have tried these recipes out you will want to share your discovery with your friends and family–just send each recipe via email straight from the app. Gain a comprehensive cookbook library at your fingertips with this handy app and others by iCooking. Bon Appétit!
Other iCooking apps available include: Appetizers, BBQ, Bread, Chinese Cuisine, Desserts, French Cuisine, Greek Cuisine, Gifts Jam and Jelly, Indian Cuisine, Italian Cuisine, Japanese Cuisine, Little chefs, Mexican Cuisine, Moroccan Cuisine, Pies and Quiches, Salads, Slow Cooker, Soups, Spanish Cuisine, Vegetarian Cuisine.
Key features
Satisfy all your favorite cravings with this comprehensive appetizer recipe app from iCooking

Choose from sweet, savory, crunchy, or creamy categories

Never forget an ingredient while you're at the store again--each recipe features an easy-to-read list of ingredients and instructions