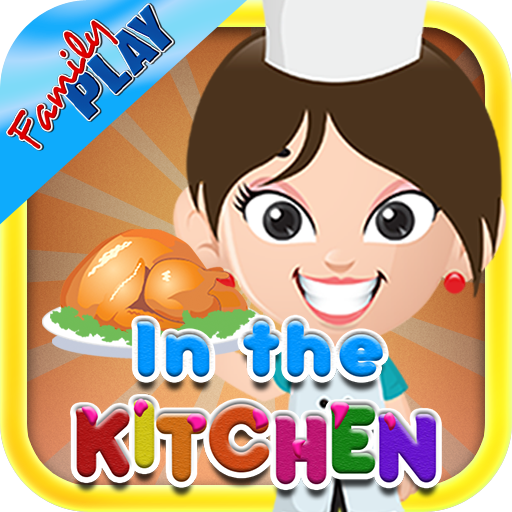 In the Kitchen
App details
Product ID
XPFPSBLTZSRF9G
About In the Kitchen
Do you want to help your kids learn more about the different stuff we can find in the kitchen?
In the Kitchen app will help them recognize and be familiar with the different kitchen utensils we can find in the kitchen.
In this application, your child will learn the core principle: to recognize the different kitchen utensils and associate these with pictures and audio that they can follow.
As your child taps on graphic, he or she can read along or just click and listen to the audio.
In the Kitchen app is designed and reviewed by educators to teach children about the various kitchen utensils. Kids will have fun playing with the app without even realizing they're learning from the app.
This app is primarily aimed at preschool kids between the ages of 2 and 5.
In the Kitchen app is vital in helping children develop expressive and receptive language skills, master new vocabulary and strengthening comprehension.
If you enjoy In the Kitchen app, please take a look at all our fun and educational apps for kids:
Mermaid Puzzles Deluxe
Mermaid Jigsaw Puzzles
Princess Puzzles Deluxe
Princess Jigsaw Puzzles
Trucks Puzzles Deluxe
Trucks Jigsaw Puzzles
Trucks, Planes and Cars
Ninja Girl Alphabet Animals
Ninja Girl Jigsaw Puzzles
Animal Jigsaw Puzzles
Fruit and Veggies: Learn Food
Under the Sea
Underwater Jigsaw Puzzles
Christmas Jigsaw Puzzles
Paper Monsters Alphabet
Parts of the Body
Pirate Jigsaw Puzzles
Space Jigsaw Puzzles
Safari Animals: Learn the Animals
For Parents, do join our community and tell us what you think or comments and feedback. We truly appreciate anything you can give us.
Like our Facebook page, http://www.facebook.com/FamilyPlayApps, and get the latest updates, contests and some freebies.
You can also follow us on Twitter, @FamilyPlayApps, to get the latest news and new apps from Family Play.
Key features
1. Colorful illustrations

2. In the Kitchen app is enabled with Family Play learning technology to help your child learn faster