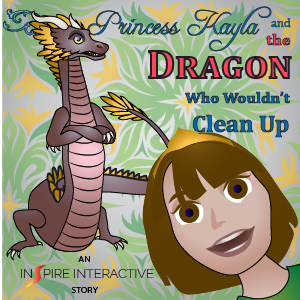 Interactive Storybook - Princess Kayla Story 1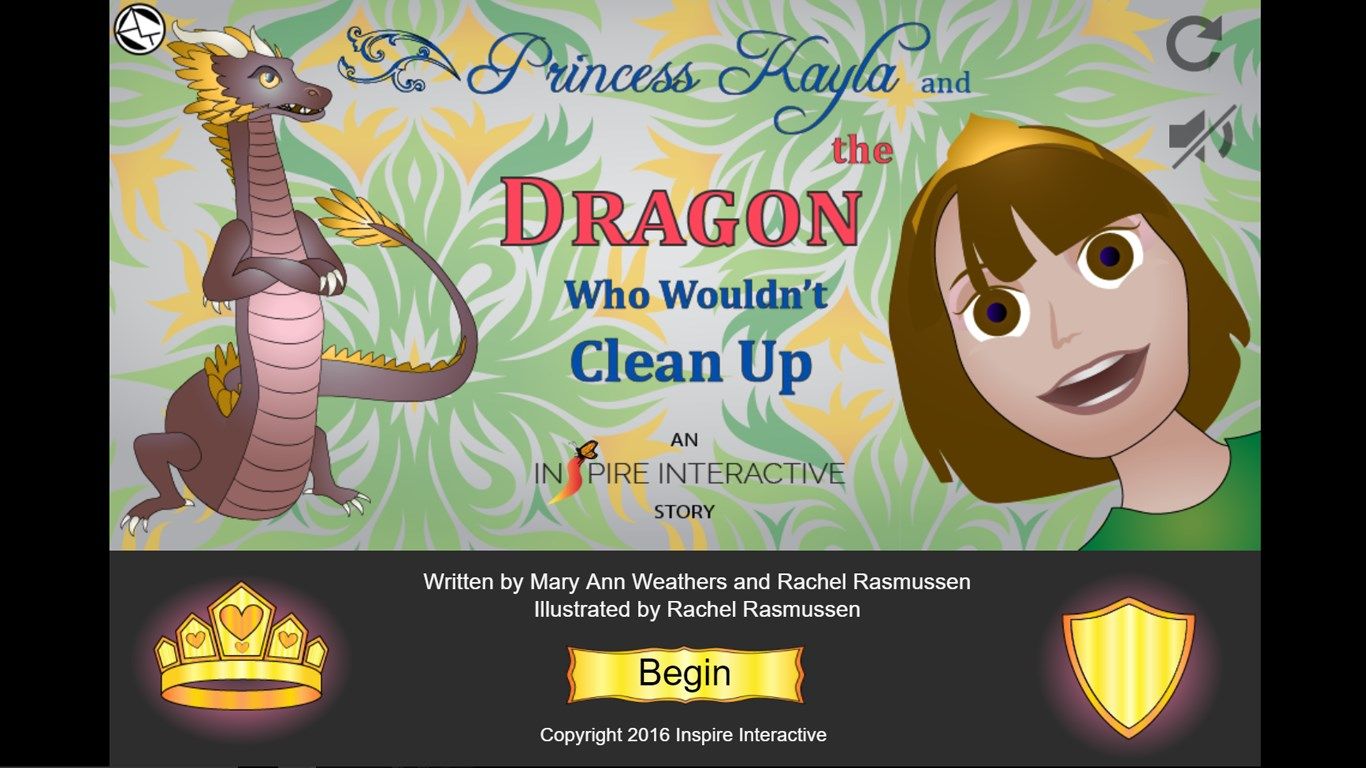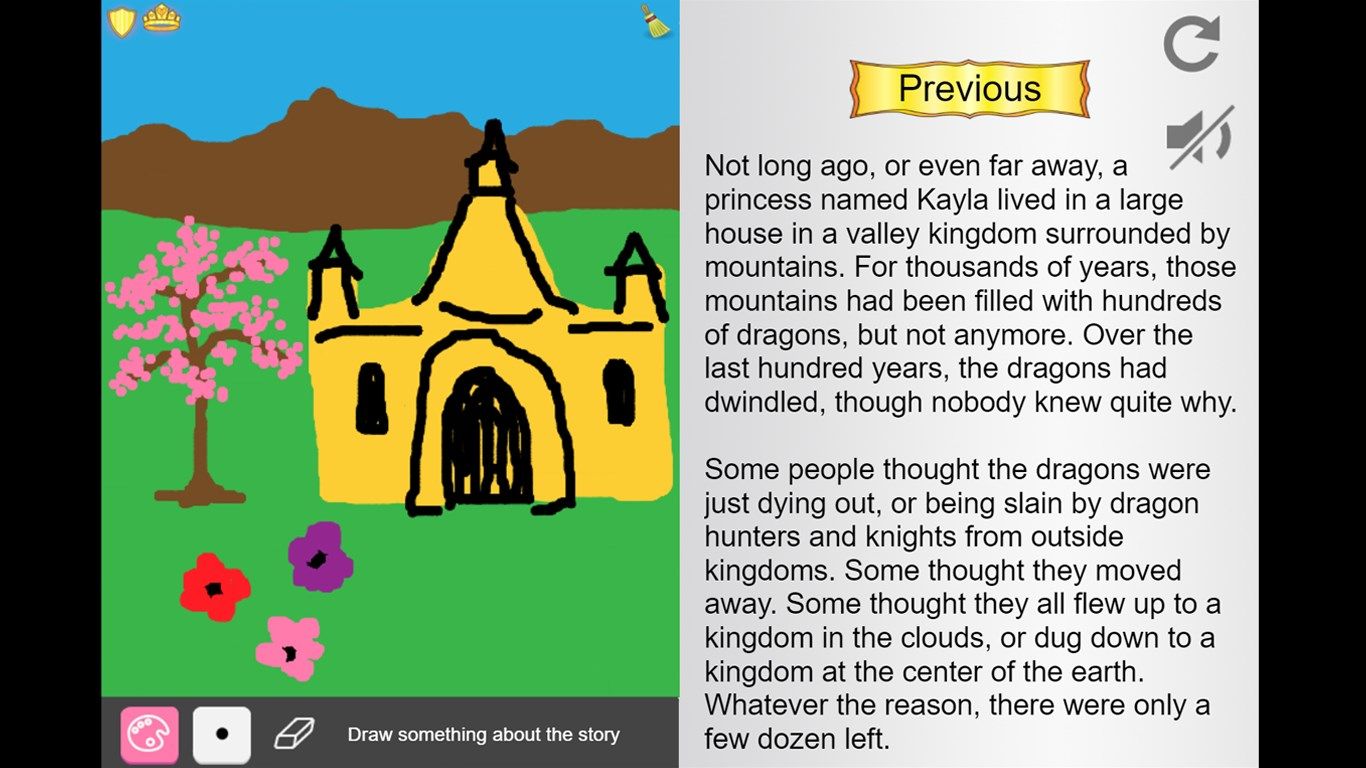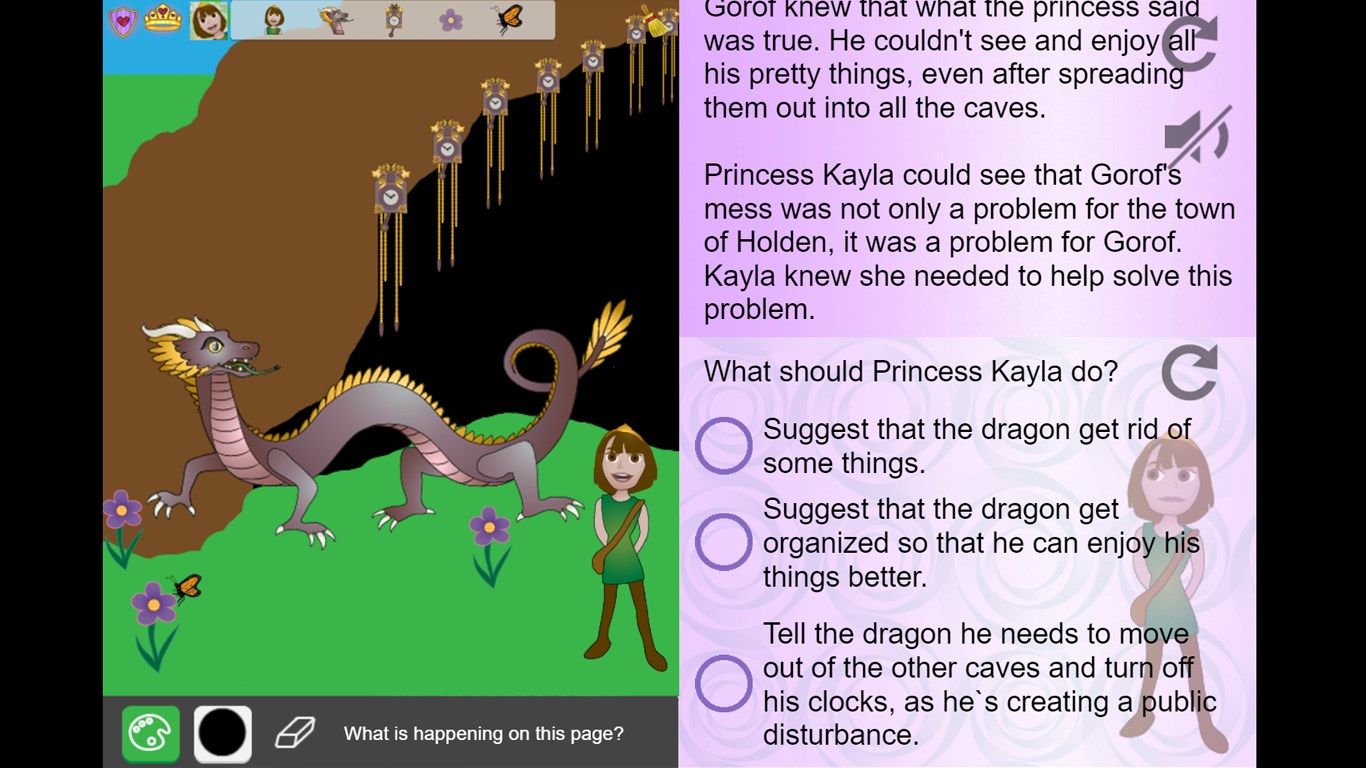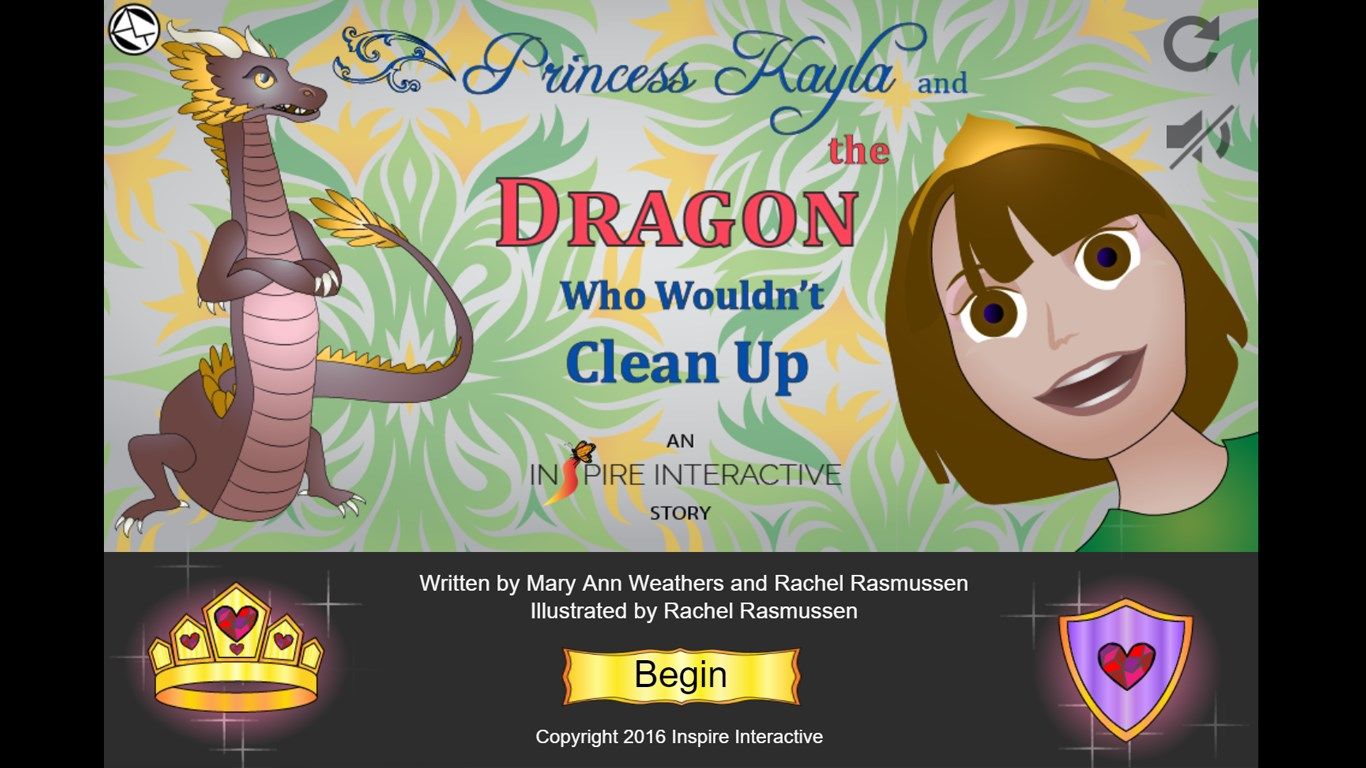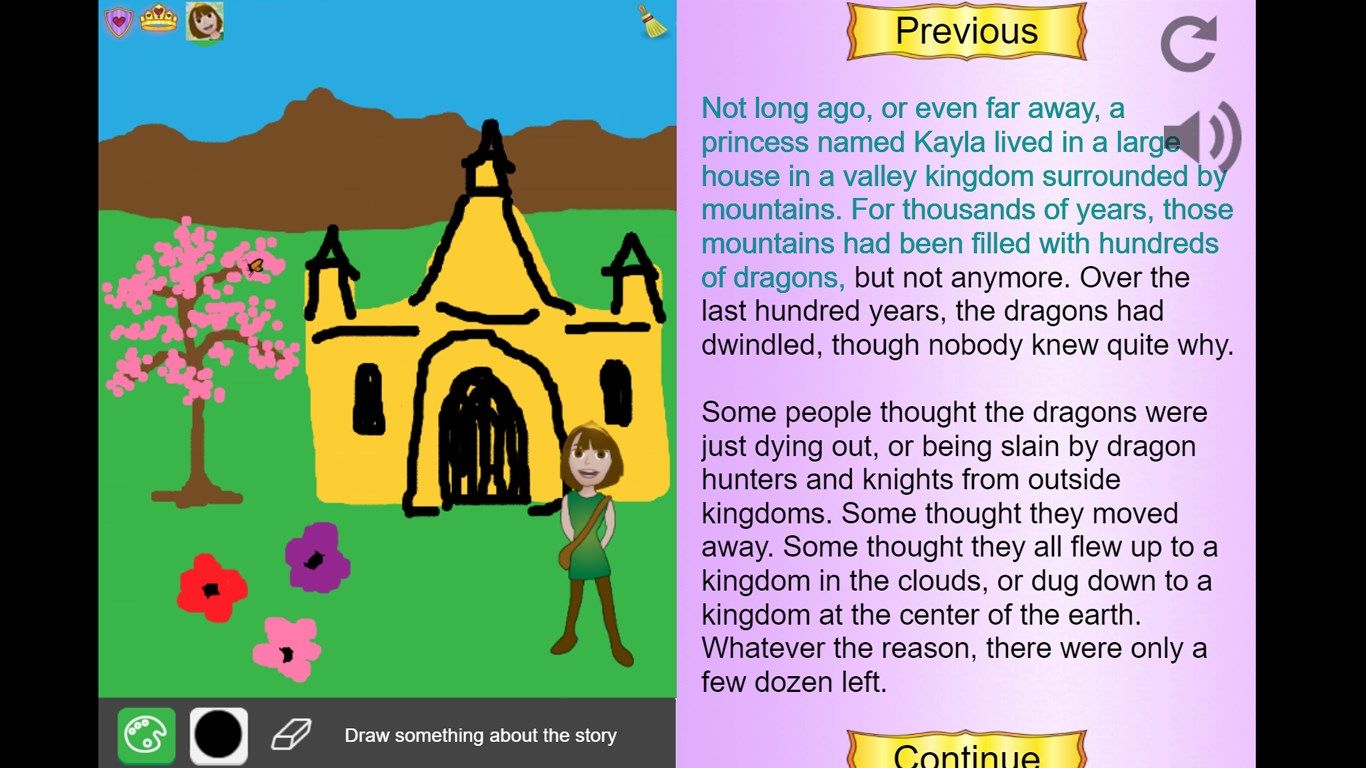 About Interactive Storybook - Princess Kayla Story 1
Princess Kayla Story 1: Princess Kayla and the Dragon Who Wouldn't Clean Up
A narrated choose-your-own-outcome story for kids
Designed for ages 4-8
This interactive ("choose your own outcome") story provides a read-along adventure for creative kids. The story is narrated, with text that highlights along the way. Each page includes drawing tools so that kids can illustrate the story as they read. The app is designed to equip kids with wisdom for life while they have fun!
APP FEATURES:
Full audio narration with read-along, highlighting text strengthens reading skills
Story content promotes the essential developmental skill of perspective-taking
Drawing canvas allows kids to illustrate the story as they listen
Choice points allow kids to direct the action of the story by making decisions for the main character
Story progress tracking helps kids discover new pages and outcomes
Visual incentives motivate kids to explore different story paths
Drawing features unlock when kids discover all story outcomes
This interactive story adventure gives kids the opportunity to learn by exploration. In this safe story environment, kids are free to discover cause-and-effect relationships without feeling judged or shamed. As in all our stories, this story holds the core values of maintaining respect for all people, offering freedom to grow without judgement, strengthening character, and discovering time-tested wisdom and values.
This story was designed by educational experts. It's also parent- and teacher-approved!
STORY DESCRIPTION:
Gorof the neighborhood dragon won't clean up his messy cave, and now his human neighbors are complaining to Princess Kayla. How will she deal with the dragon, and how will he respond? It's up to you to determine the course of the action!
Value encountered in the story: cooperation. Moral of the story: we are happier when material things serve us rather than master us.
WHY PARENTS LOVE THIS APP:
We parents see the increasing presence of technology in our kids' lives. Whether you embrace the trend or cringe at it, you want to make the best of it.
Most of us feel the pressure to make a choice between two evils: (1) letting our kids indulge in mindless games and entertainment to keep them happy, or (2) forcing them to play educational games after they've already spent a long day at school. We want to make the right choice, but it doesn't seem like there really is one. We like that our kids stay occupied with their technology so that we get some uninterrupted adult time. But we don't feel comfortable with what is enrapturing our kids' attention. We parents have a love-hate relationship with our kids' devices, don't we?
If you can relate to this dilemma, you're in the right place.
Our app offers the mind-enriching benefits of a fiction book, but more. We groom our stories so they will build your child up. We incorporate humor with lovable characters to create a positive learning environment for kids. Our stories supplement your parenting by carrying forward values you care about, including how to be a good friend, how to resolve conflict, and how to assess new situations. All our content is Ph.D. approved to help your child grow in wisdom and virtue.
Our mission is to inspire people to build a greater life and provide them with tools to achieve it.
For more information about our company and mission, visit our website:
Thank you for visiting!
All the best,
Rachel Rasmussen
Inspire Interactive CEO
Mother of 3
Key features
story narration, drawing, choose-your-own-outcome, interactive, choice points, rewards