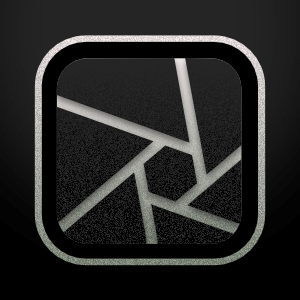 Irix HDR Classic - AI Photo Editor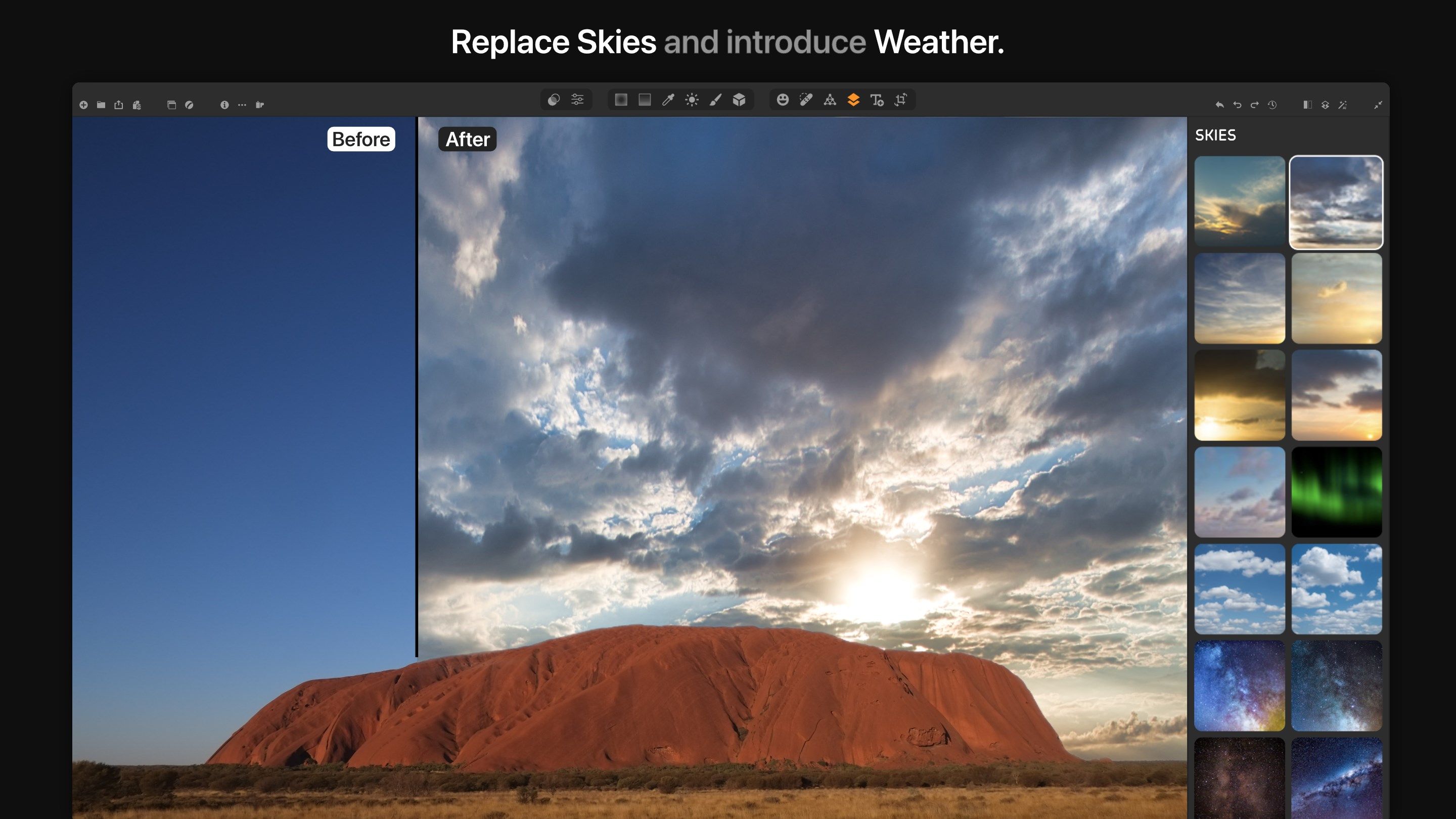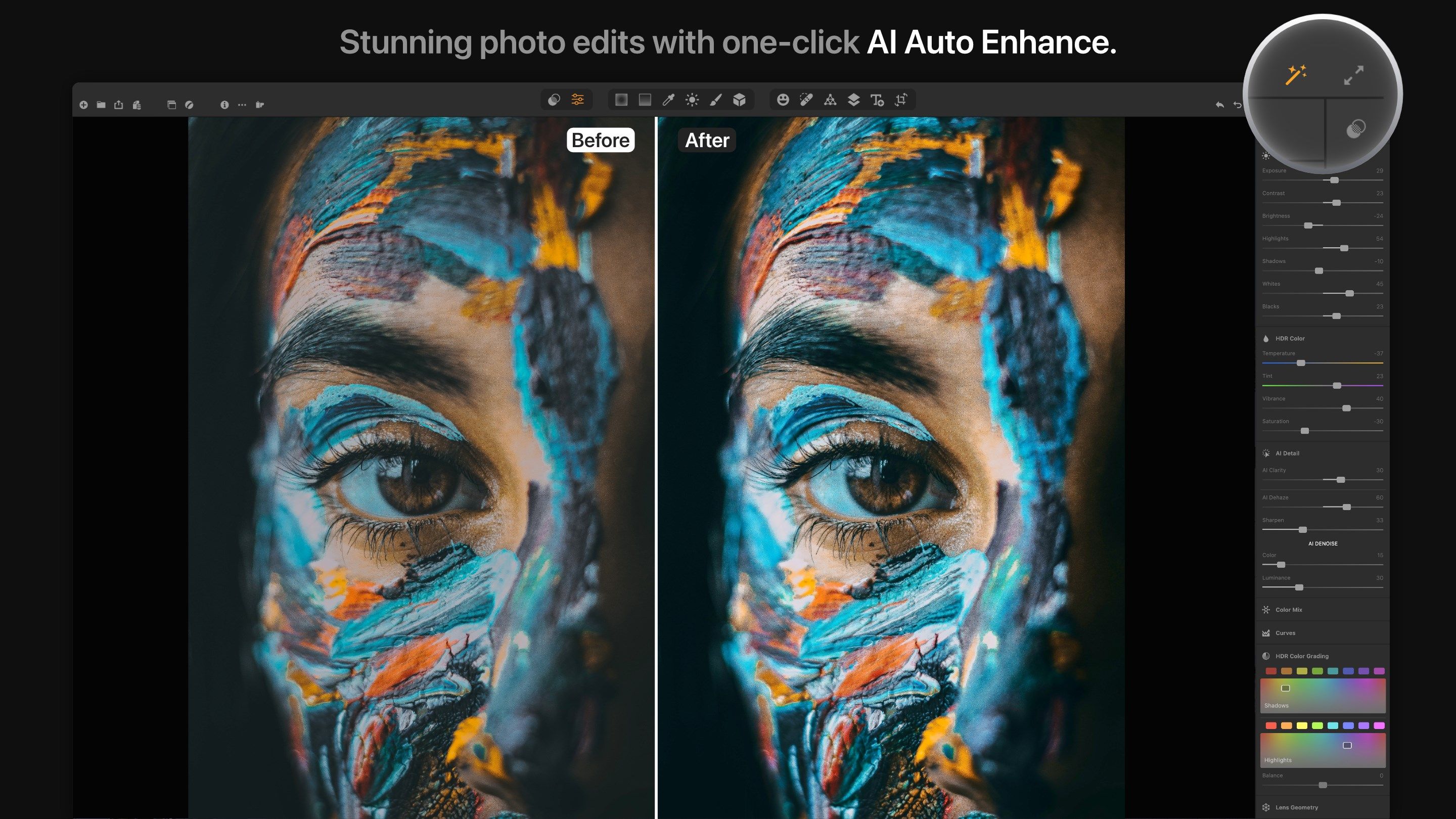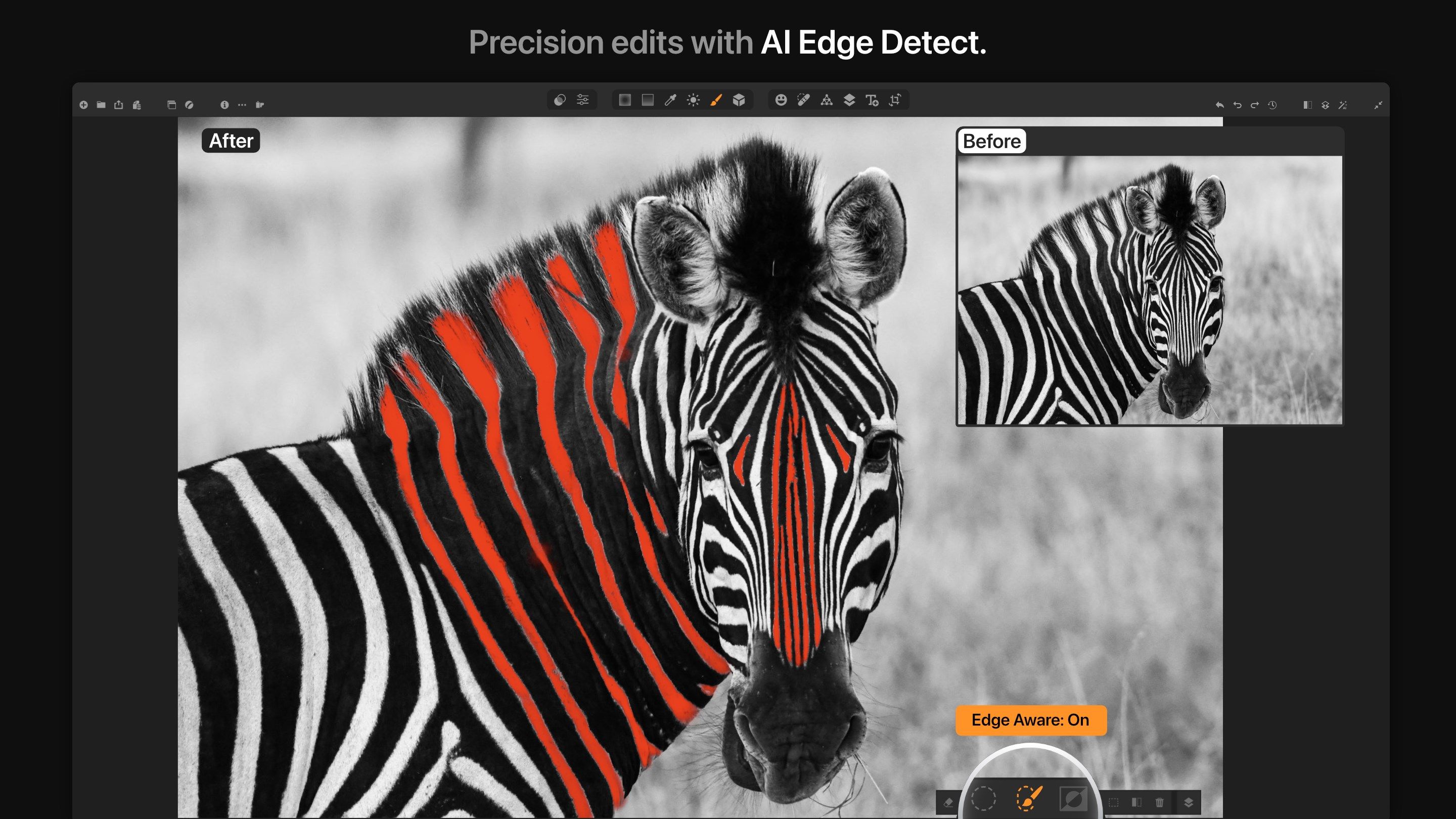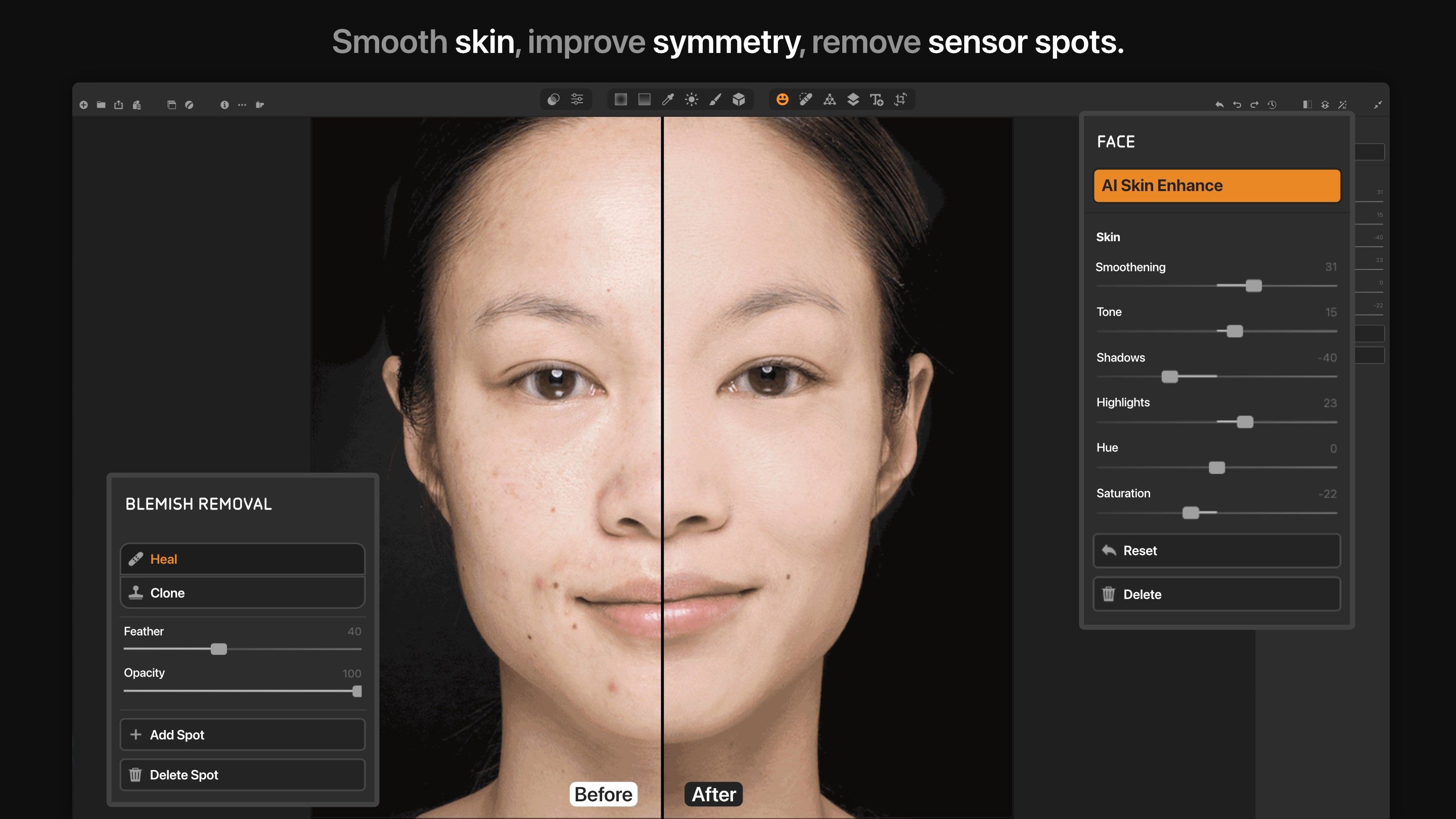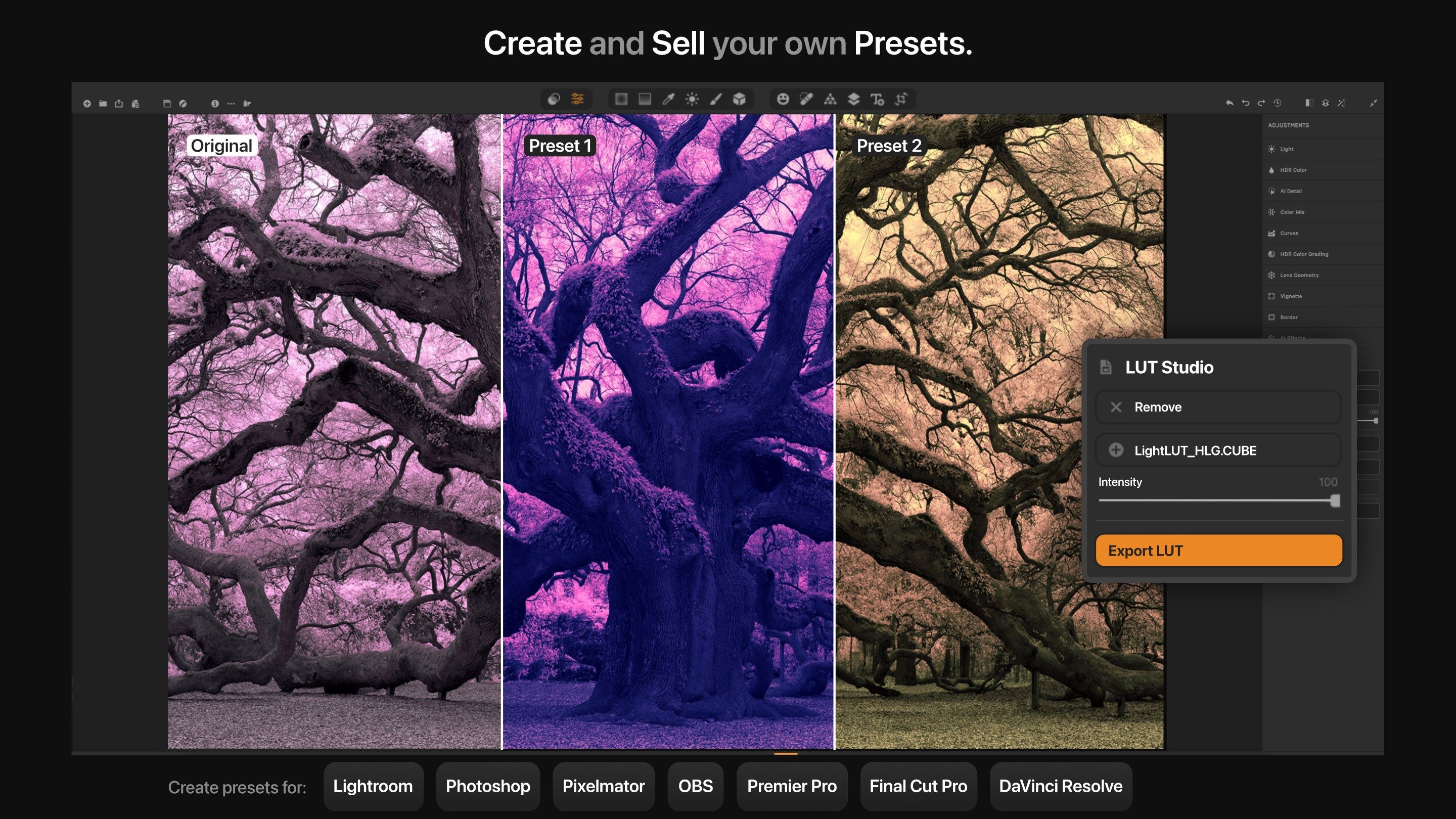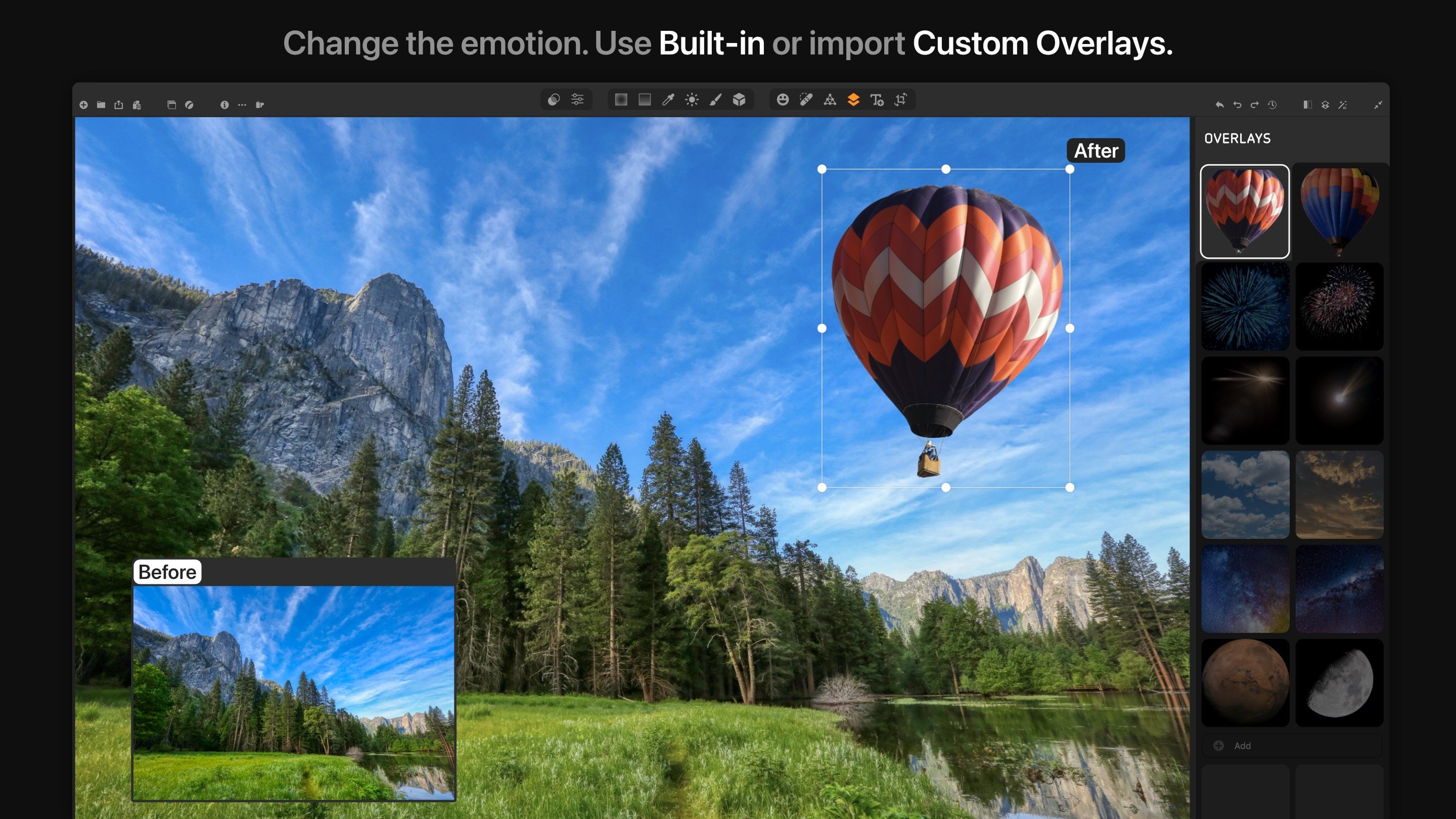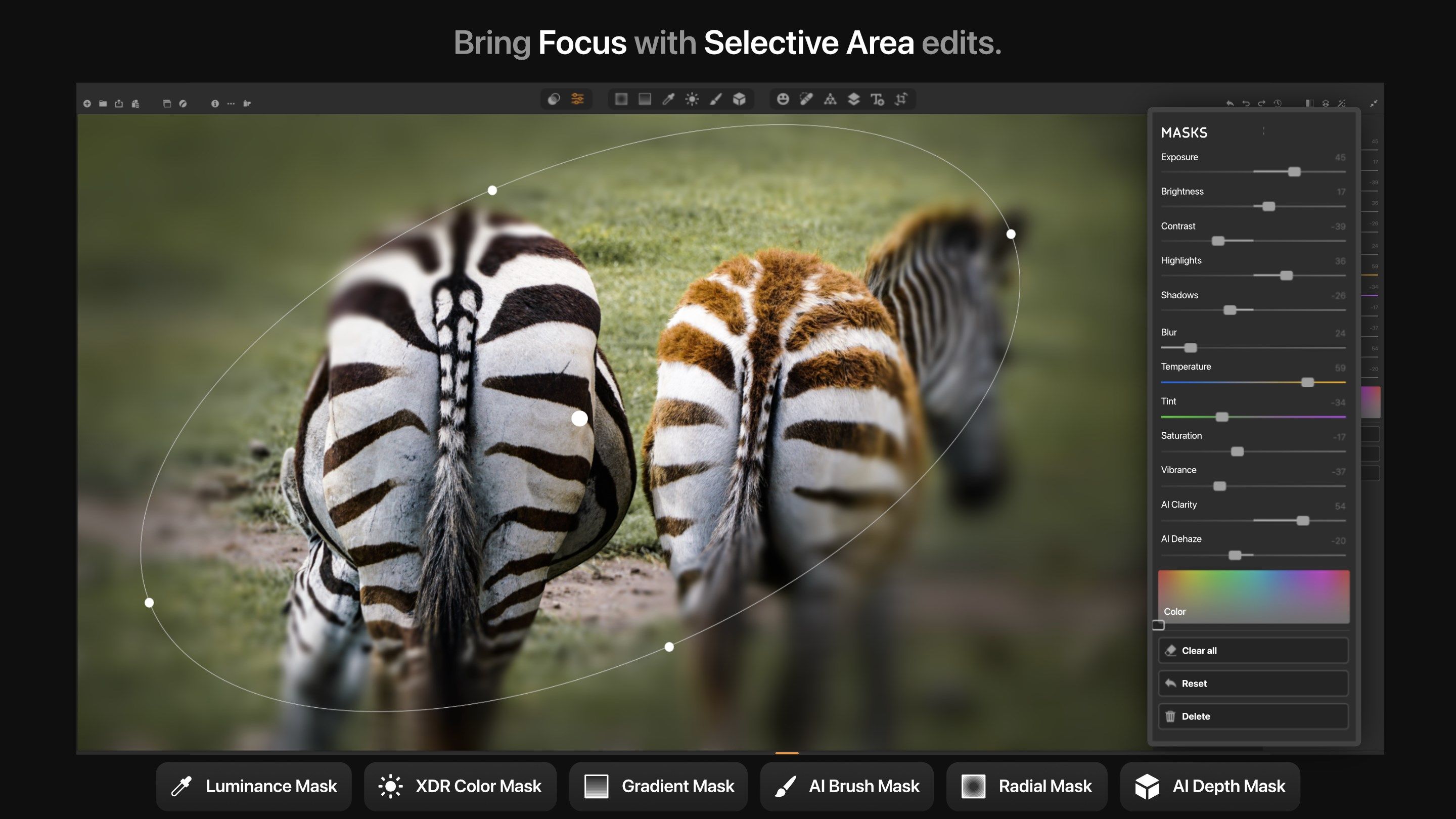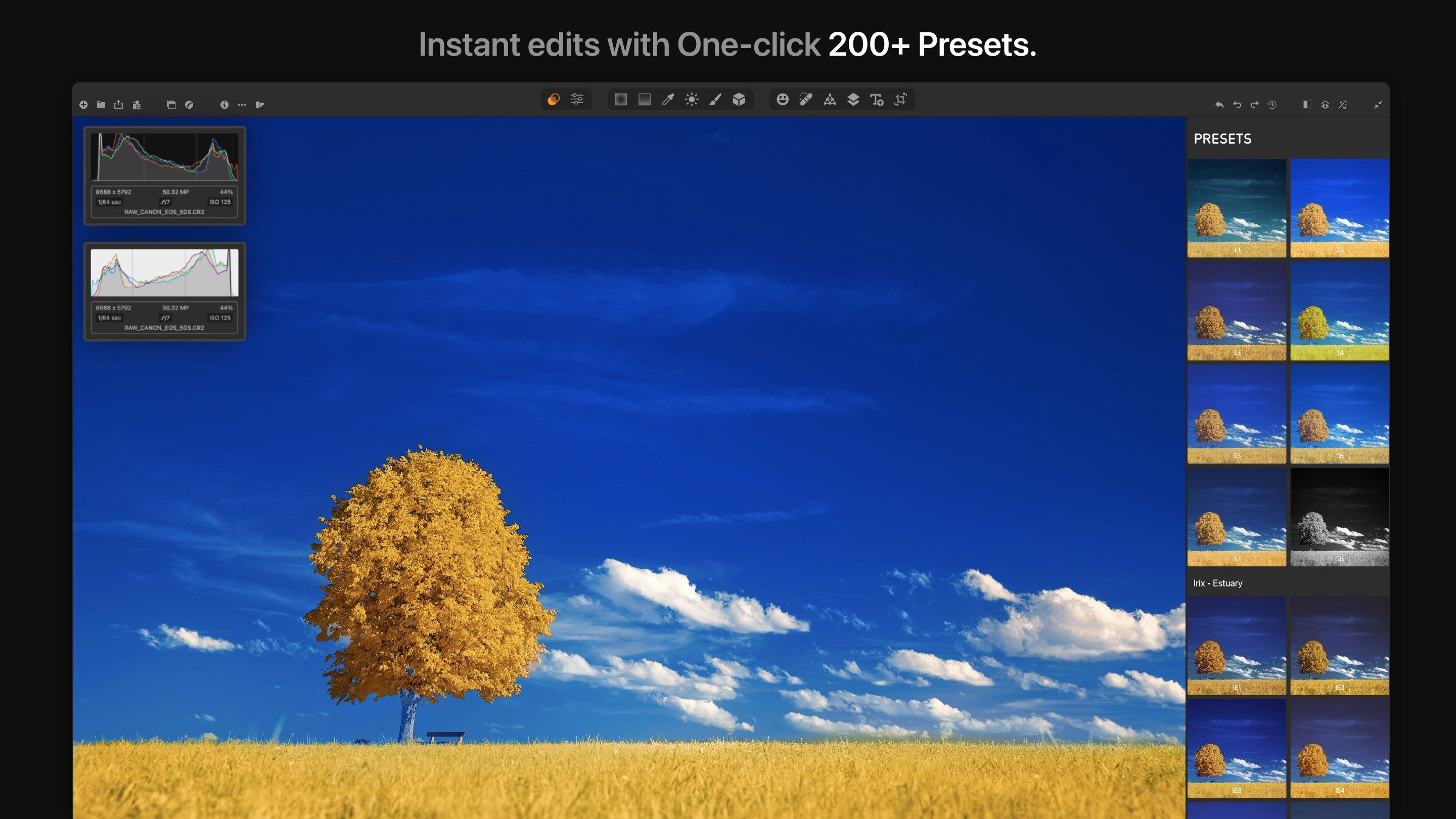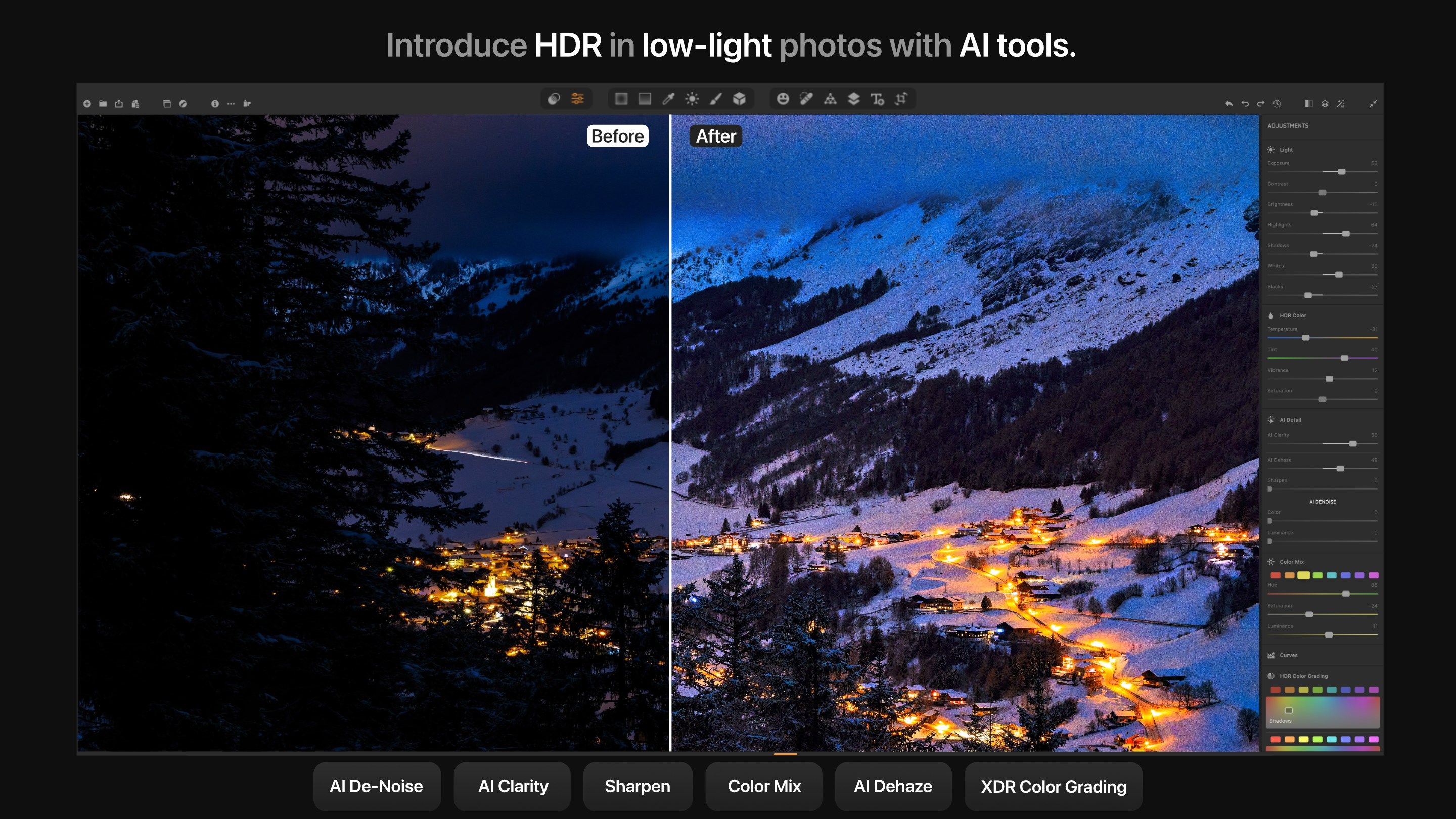 About Irix HDR Classic - AI Photo Editor
Irix HDR Classic brings true to life HDR photo editing offering one click edits to full scale pro editing toolset with a highly cognitive user interface (UI).
• Sky replacement (SkyXpress) - replace the sky and enter the weather. Import custom skies and merge, blend, integrate with your image for a natural look with AI Edge Detect.
• Speed ​​Dials (Presets & Filters) - Over 200 social media optimized presets with one touch for instant editing. View the live preset applied to your photo, select and click to complete the photo.
• AI Auto Enhance - Professional-style automatic editing with one touch. The Irix HDR Voxell AI engine is trained on over 12 million images and applies proven photographic techniques to enhance your photos.
• Professional color correction - color correction with selection of highlights and shadows, adjustment of contrast, balance of color and white, black level, saturation and brightness of the entire image or a selected area.
• Overlays - Import custom overlays and add effects such as artificial light, god rays, water reflections, halo effect, ripples, retro, amazing backgrounds.
• Local adjustments. Make local changes with masks and brushes. Apply Radial, Gradient, Brush, Luminance, Depth masks. Insert custom overlays in the selected area.
• Text, emoticons and watermarks. Stylize text, insert copyright, watermark or caption. Express emotions with emoji
• LUT - Import LUT in .CUBE, .VF, .3DL formats. Create your own LUTs as a .CUBE file
• Depth Editing - Apply local and global adjustments to any depth layer or insert an overlay.
• 360° and panoramic editing - edit, view and export, best suited for landscaping
• 64-bit images. Process 8-64-bit images at full fidelity with your GPU (Nvidia, AMD, Intel) at 64-bit fidelity.
• Supported ICC gamuts: XDR, HDR, P3, sRGB, Adobe RGB, CMYK, grayscale, PANTONE© and LAB color spaces.
• Collaborate online - Share image catalogs (IRX) with colleagues to preview your work in any web browser. Or just pass in a catalog with all the editable layers, and editing can be resumed where you left off.
• Camera support. Edit RAW photos from Sony, Nikon, Kodak, Canon, Panasonic, Ricoh, Samsung, etc.
• Voxell-G Graphics and Voxell AI engines expand the color space to the limits of human eye perception and support XDR, HDR, HDR10, HDR10+ formats for 64-bit images.
• Irix HDR 'GPU Optimizer' forces the CPU and GPU to work in tandem, delivering crisp, complete and precise lossless editing.
• Create and sell presets/LUTs for Adobe Lightroom, Photoshop, Premier Pro, DaVinci Resolve, Final Cut Pro, Pixelmator and OBS.
• Windows Technologies - Built for SQ1, SQ2, Intel and AMD processors using machine learning engine and DirectX rendering. Support for OneDrive, Auto HDR, and high refresh rate displays.
Main characteristics
Color temperature, hue, brightness, saturation
Light - exposure, brightness, contrast, highlights, shadows, whites, blacks, diffuse
Crop, rotate, flip. Preset frames for FB, Twitter, Instagram, Pinterest
Healing and cloning
Extended capabilities
Editing RAW images
Perspective and affine (straightening), keystone correction
Mesh deformation - smoothness and recovery by hand
AI tools - Sharpen, Dehaze, Denoise, Sharpen, Blur (Defocus), Bokeh. Special tools for editing night photos
Lens and chromatic optical correction
Vignette, graininess and pixelization
Face and body sculpting tools - skin retouching, blemish removal, photogenic look
Profunctions
Edge detection and erasing
Batch processing
Unlimited layers and stories
Soft proof - Matte and glossy
Dynamic RGB and CMYK histogram
HSL tone curves
Full access to Exif and metadata
Drag and drop images up to 200 megapixels, live view in filmstrip, pan, zoom
Open independent multiple windows or reference image
Compressed image formats: JPG, JPEG, PNG, BMP, GIF, GRAY
Raw image formats - TIFF, TIF, CRW, CR2, DNG, KDC, MOS, NEF, NRW, PTX, R3D, RAF, RAW, SR2, X3F, etc.
This app includes free and trial versions. The Pro version can be purchased from the Microsoft Store.
Key features
Sky Replacement with SkyXpress and MyND AI engine

AI Auto Enhance using 12+ million images

RGB, CMYK, Greyscale, LAB, CMYK and PANTONE© color spaces with ICC color management

Full 16, 32 and 64-bit per channel editing

Work with all standard formats like PNG, TIFF, JPG, GIF, SVG, EPS, EXR and HDR

Support for unlimited layers, layer groups, adjustment layers, filter layers and masks

Edit live filters, adjustments, effects, blend modes and masks non-destructively

Selective Adjustments including depth, brush, radial, gradient, luminance and color

Adjust exposure, blackpoint, clarity, vibrance, white balance, shadows, highlights and much more

64-bit Image Processing & GPU Optimizer

Best-in-class noise reduction, and manual lens correction override

Advanced lens corrections including chromatic aberration, defringe, vignette

Intuitive selection brush and refinement makes selections simple, even down to strands of hair

AI Features - Edge Detect, Clarity, Dehaze, Denoise, Sharpen, Blur (Defocus), Bokeh. Special tools for night photography editing

Color - Temperature, Tint, Vibrance, Saturation

Light - Exposure, Brightness, Contrast, Highlights, Shadows, Whites, Blacks, Diffuse

Social Media ready - Crop, rotate, flip. Preset crops for FB, Twitter, Instagram, Pinterest

Dynamic RGB & CMYK histogram

Perspective & Affine (Straighten), Keystone distortion corrections

Raw Image Formats- TIFF, TIF, CRW, CR2, DNG, KDC, MOS, NEF, NRW, PTX, R3D, RAF, RAW, SR2, X3F etc.