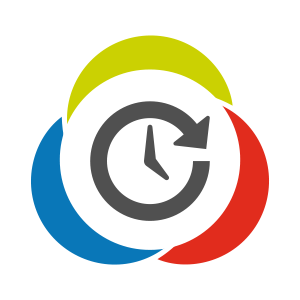 Isah Time Registration 5.6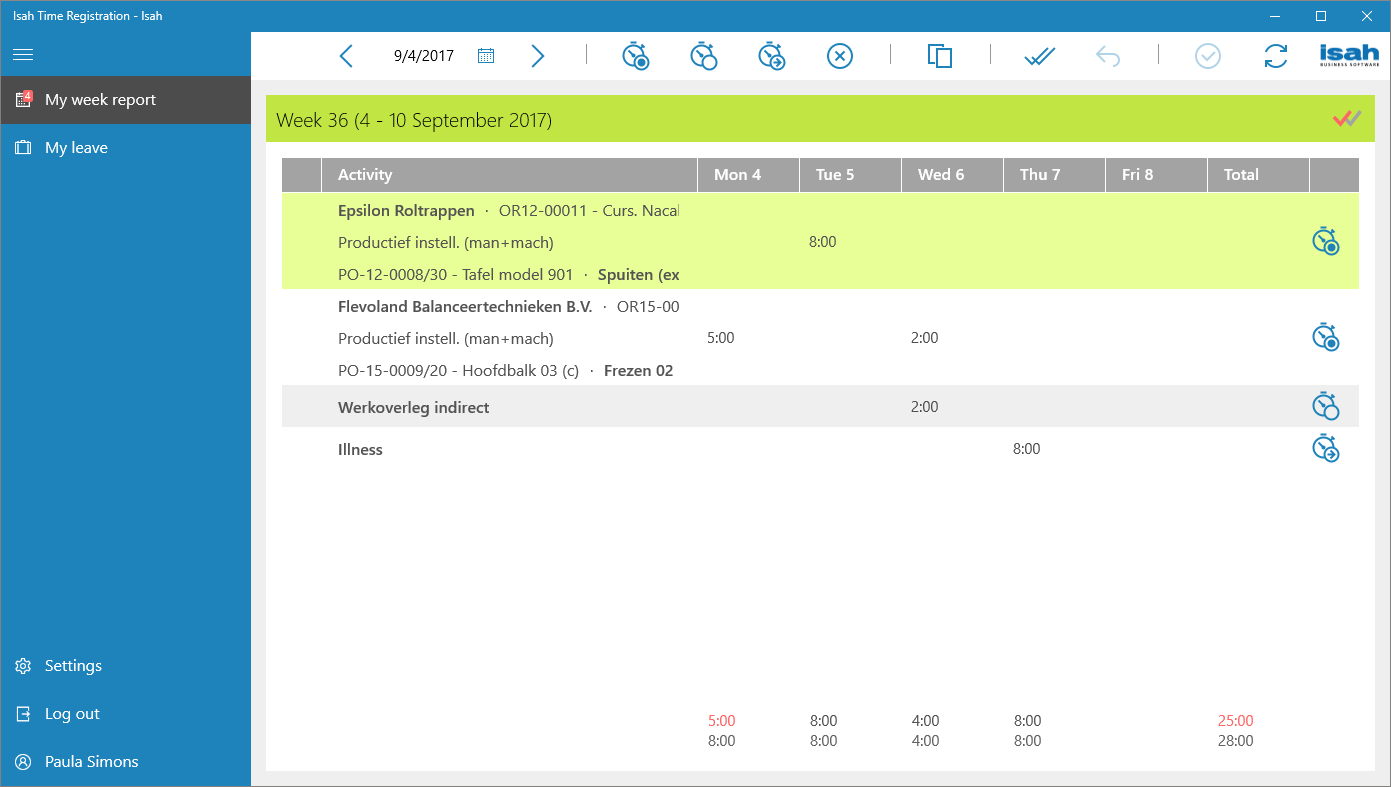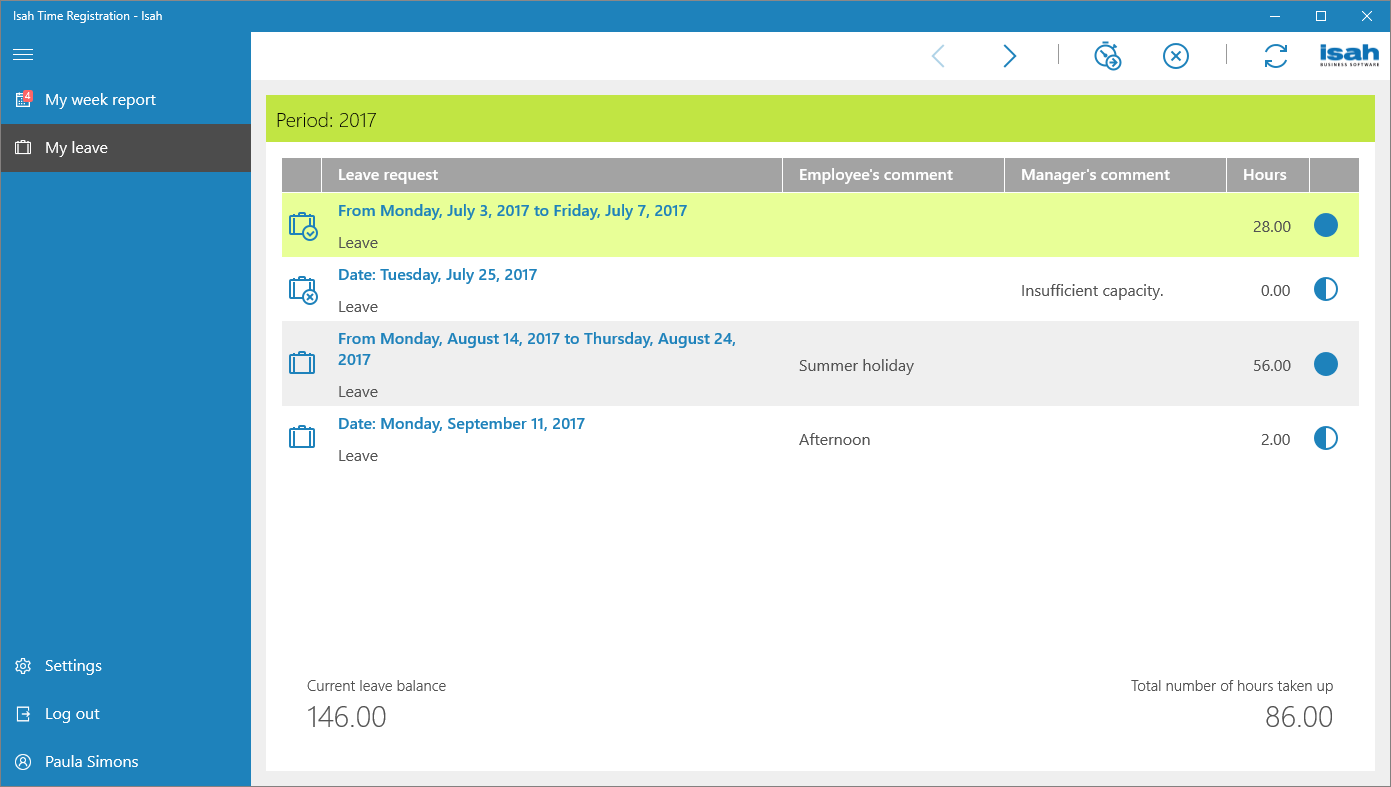 About Isah Time Registration 5.6
Isah Time Registration is a time registration app. It enables employees to register their weekly hours and to view their week reports. The hours entered provide an insight into the time spent across departments, projects and activities. The app also allows employees to submit leave requests to their managers. Leave requests are immediately displayed in week reports.
Isah Time Registration gives managers a clear view of any outstanding week reports and leave requests. Once authorized by the appropriate manager, the week reports and leave requests are processed in Isah Expert.
Contact Isah Business Software or your Isah consultant for more details about using the app and the licensing terms.
Key features