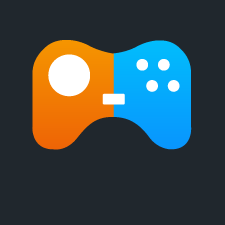 Jeuxvideo.com - PC et Consoles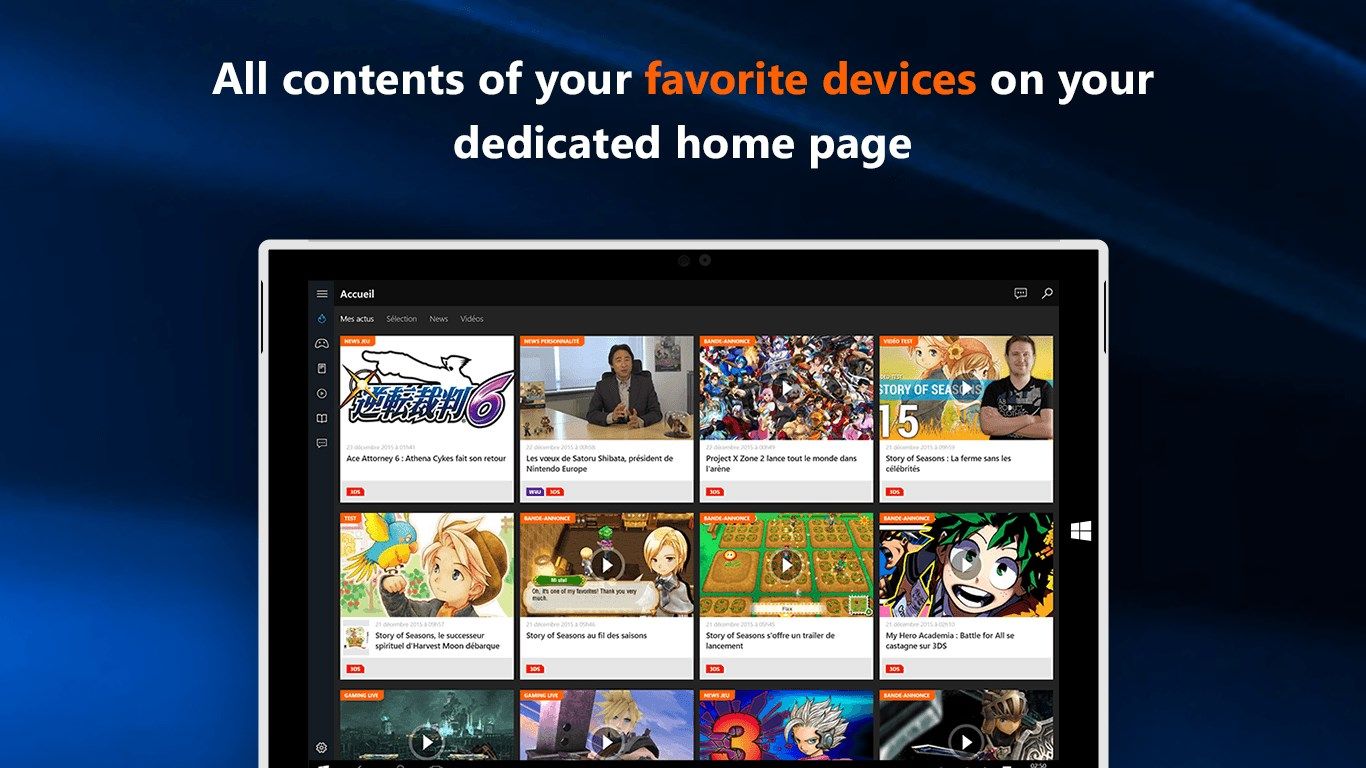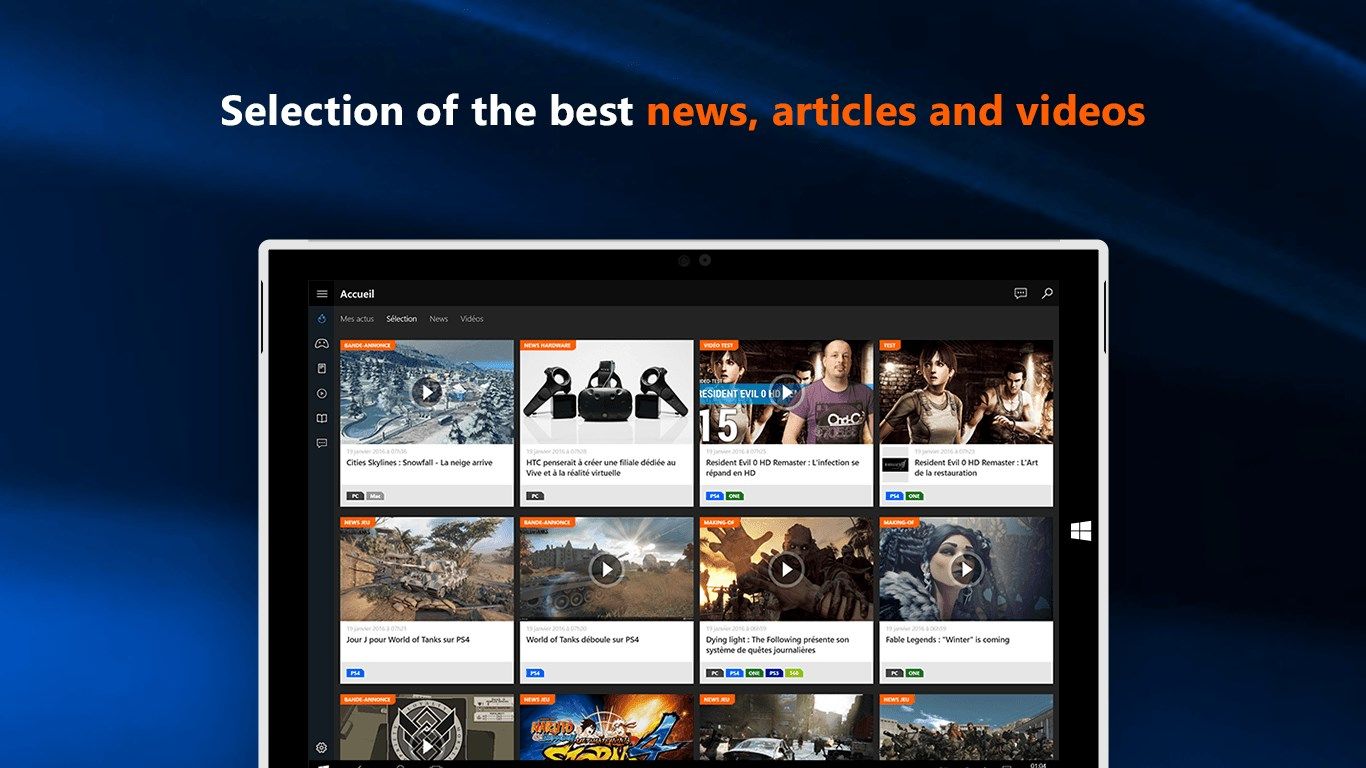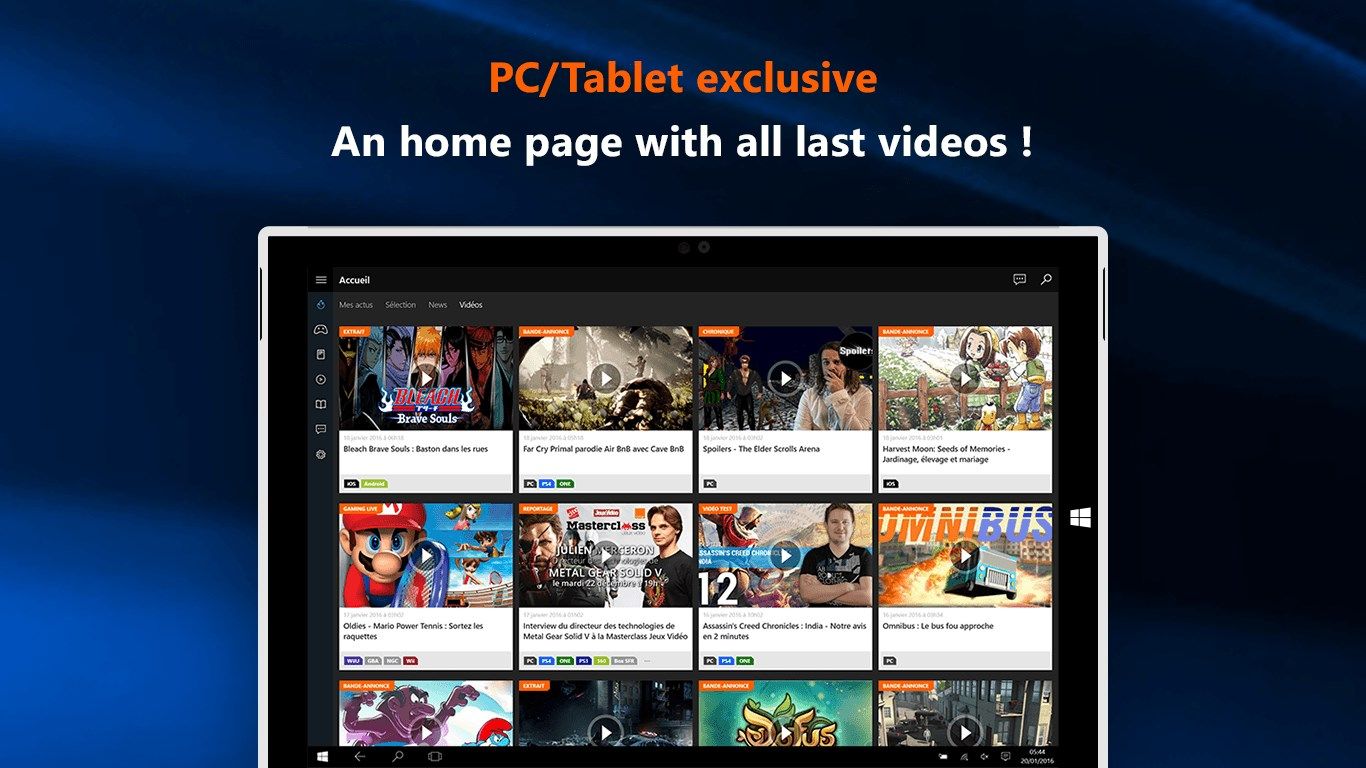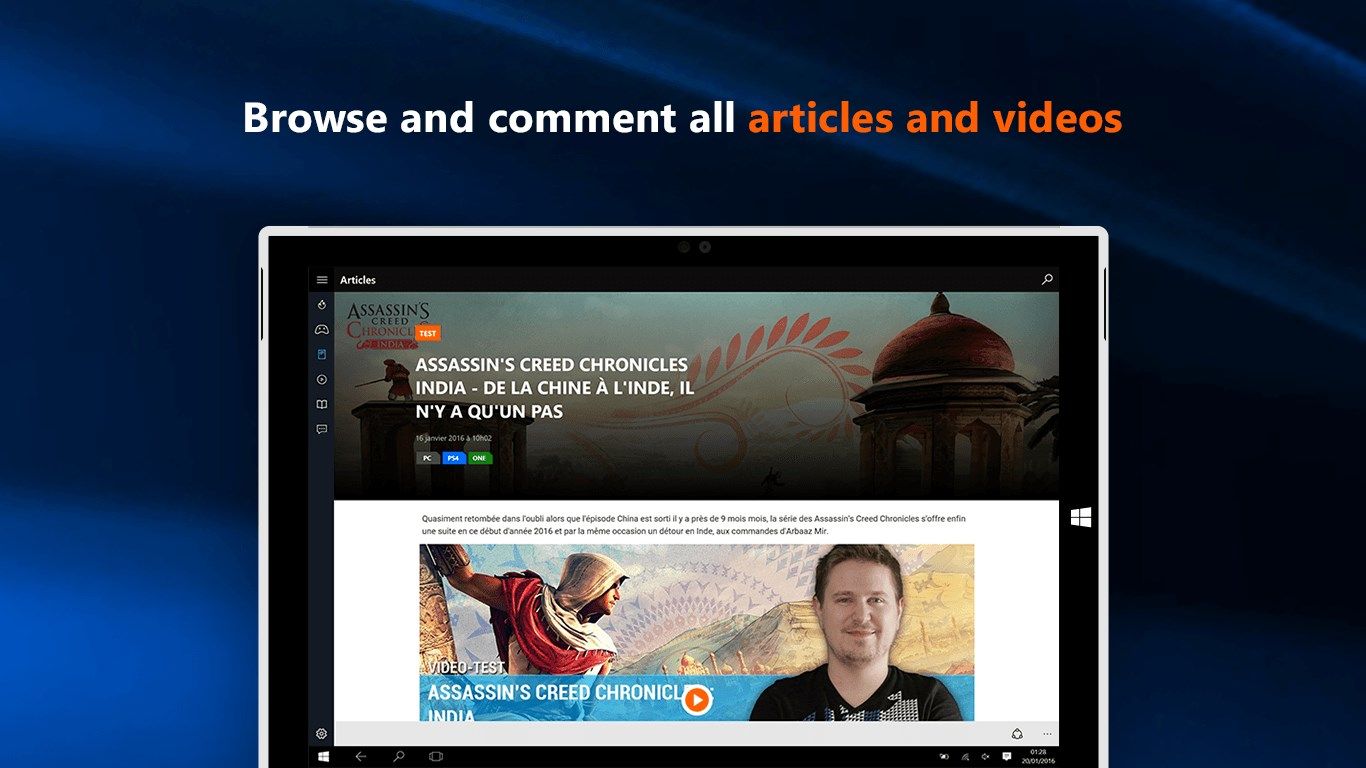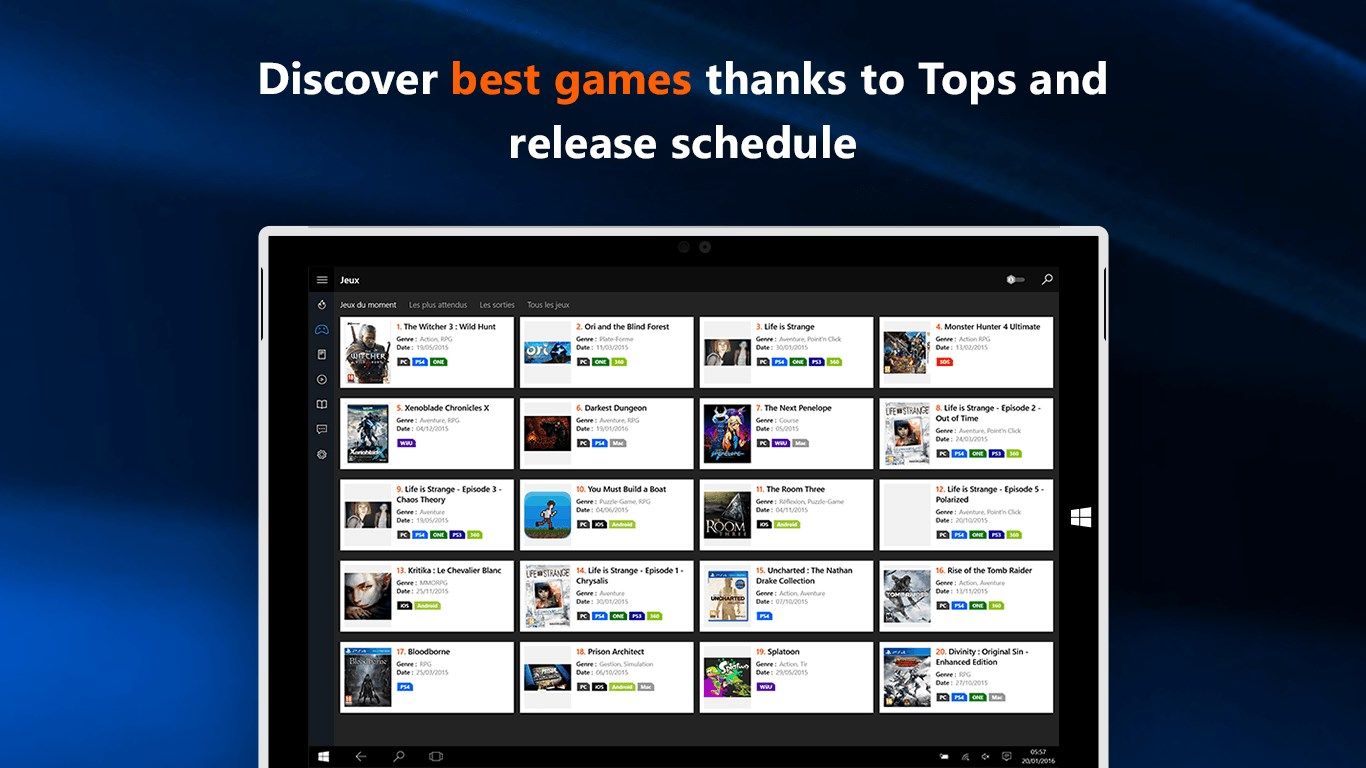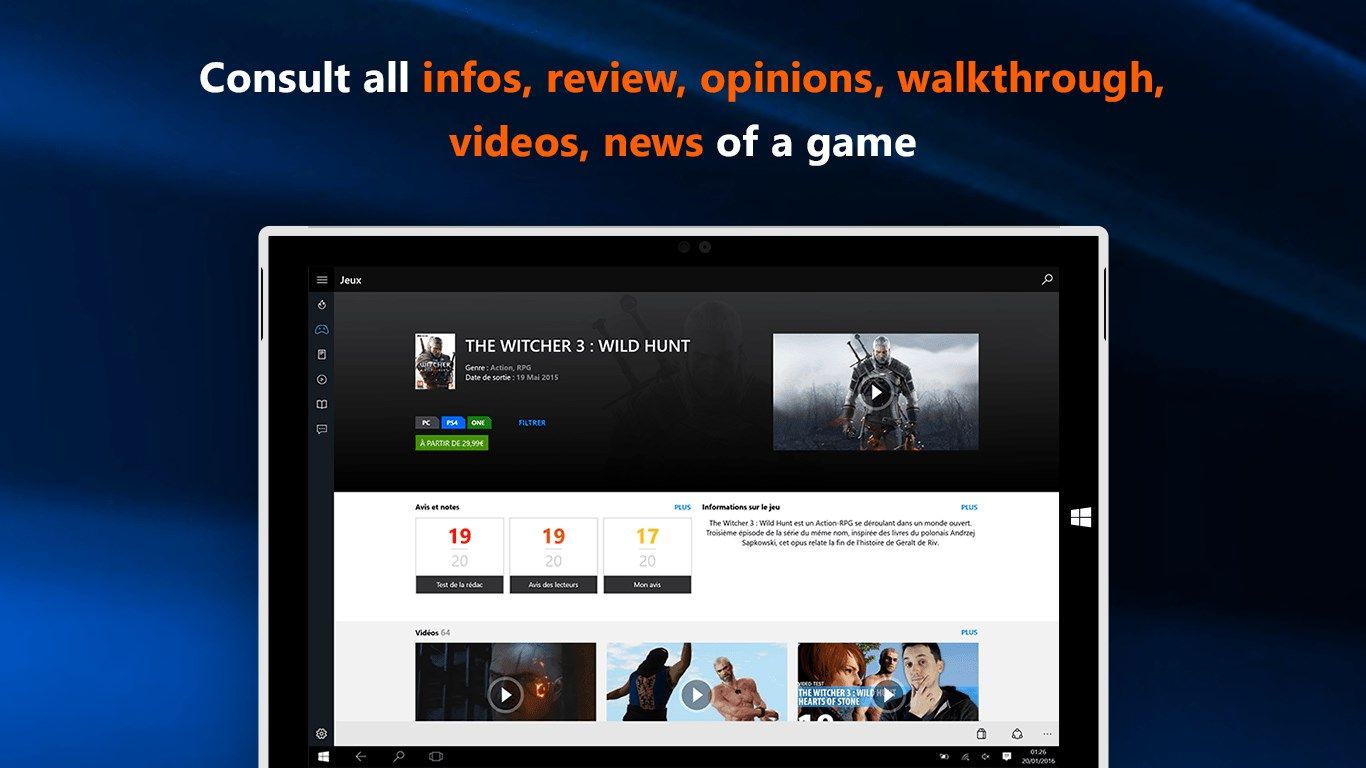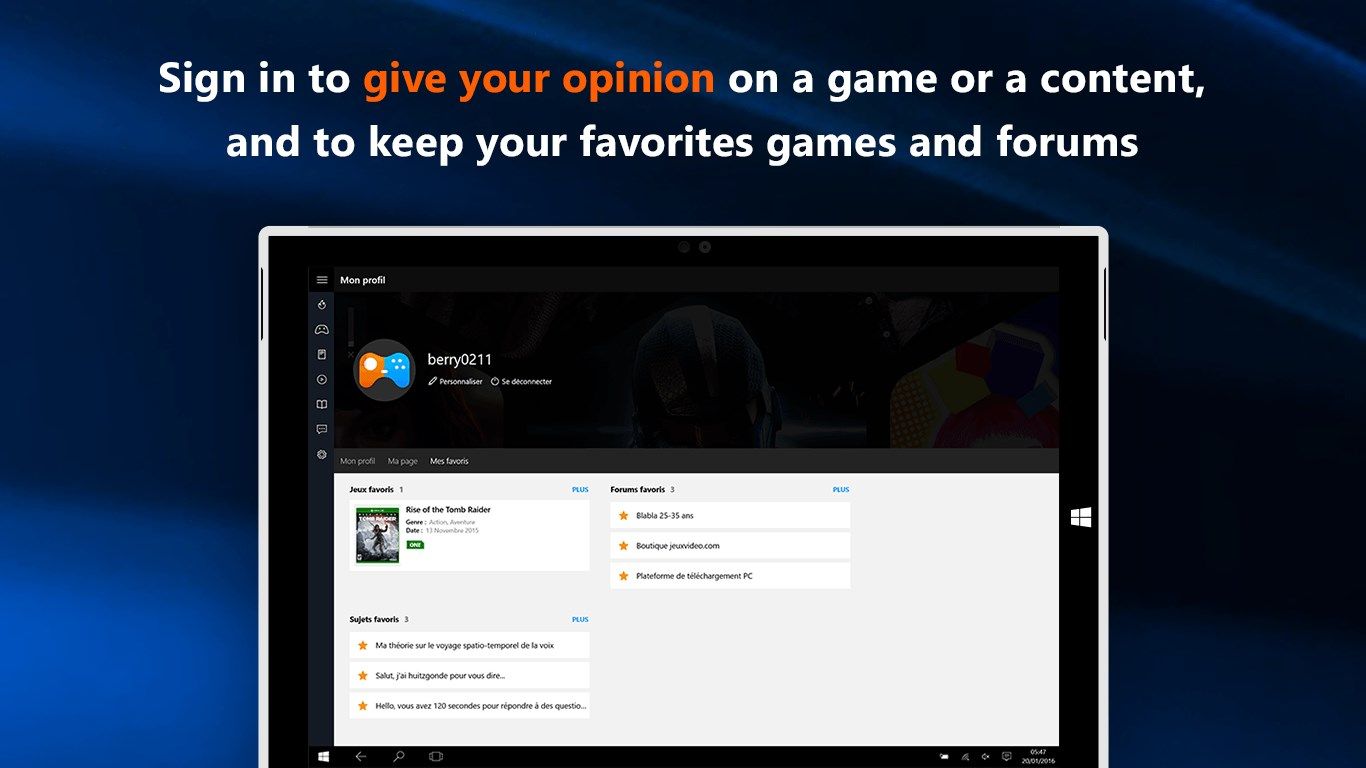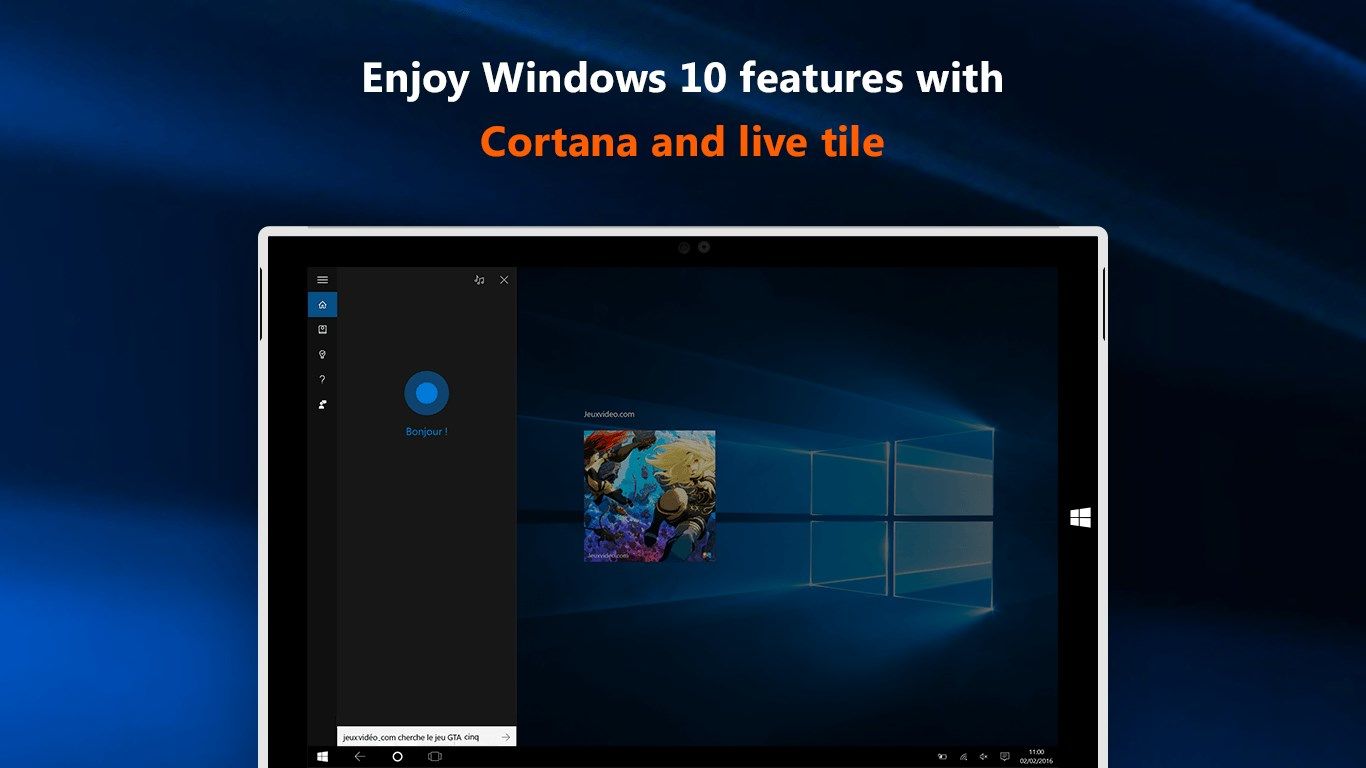 About Jeuxvideo.com - PC et Consoles
Follow video game news on Jeuxvideo.com's official app ! All breaking news, reviews, contents, trailers, videos, walkthroughs, forums …
All the content of this app is in FRENCH.
VIDEO GAMES NEWS
Follow and comment all gaming news on the Jeuxvideo.com app for Windows 10 devices (Phone, Surface tablet & desktop).
"Sélection" :Selection of the best news, articles and videos
"Mes actus" :Your personal home page with contents of your favorite devices
"News": All breaking news
VIDEO GAMES
Find all video games contents, news and videos for deskop, home consoles (PlayStation, Xbox, Nintendo Wii /Wii U), handheld consoles (PS Vita, 3DS, etc.), mobiledevices (Android, iOS), virtual reality devices (Oculus Rift, Gear VR, etc.)…
The Tops of best games
The release schedule
Full game data base
-Give your opinion on your favorite games
ARTICLES AND VIDEOS
Browse full range of Jeuxvideo.com articles and videos, and read comments.
Our previews and reviews of games on PC, PS4, Xbox One, Wii U, Oculus Rift, and other
-All of our files and guides on video games events (E3, Paris Games Week, TGS), on games, consoles, devices, virtual reality, indies,…
Watch and comments videos: our test videos and gaming live, trailers…
Our video chronicles and podcasts : Le Joueur du Grenier, Top 10, L'histoire du jeu vidéo…
CUSTOMIZE WITH CONSOLES AND DEVICES
Add your favorite consoles and devices, and upgrade your experience!
Enjoy your home page exclusively with news of your favorite devices
Thanks to the shortcut button, you can filter rubrics with your favorite consoles when you want
Sign in to keep your customization, your favorite games and topics, and to give your opinion on a game, an article, a video and in forums.
WALKTHROUGHS AND FORUMS
Lost in a game ? Find best walkthroughs of Jeuxvideo.com community thanks to Astuces / Wiki rubric.
Need cheat codes for GTA, a team for LoL or trade a Pokemon ?Check our forums or post a topic help for the best gamers of JV.com !
Beta version of the forums : work in progress to optimize our service.
WINDOWS 10 FEATURES
CORTANA IN FRENCH: use Cortana, the vocal assistance, to find video game or open the app. For example, you can say IN FRENCH: "Jeuxvideo.com cherche le jeu Star Wars: Battlefront" to open the search results about Star Wars: Battlefront in Jeuxvideo.com app; or you can say (always in French): "Ouvre l'application Jeuxvideo.com" to access at last breaking news in the home page of Jeuxvideo.com app
LIVE TILE: add the Jeuxvideo.com live tile to see last articles and videos and open the app
---
For help or suggestion, please contact us : [email protected]
Key features