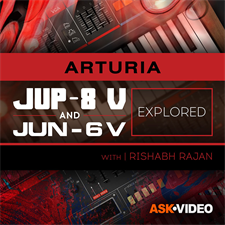 Guide for JUN-6V and JUP-8V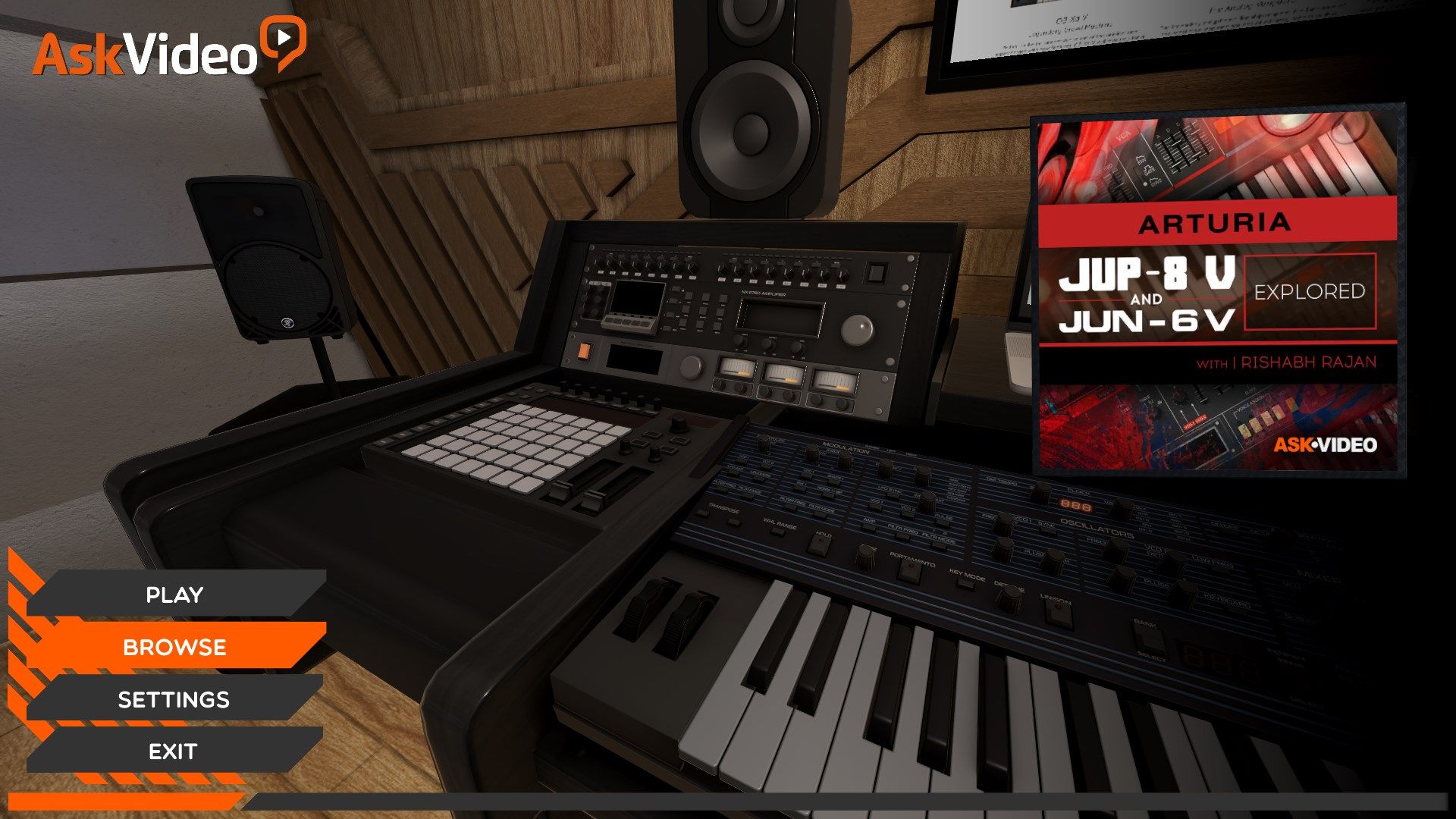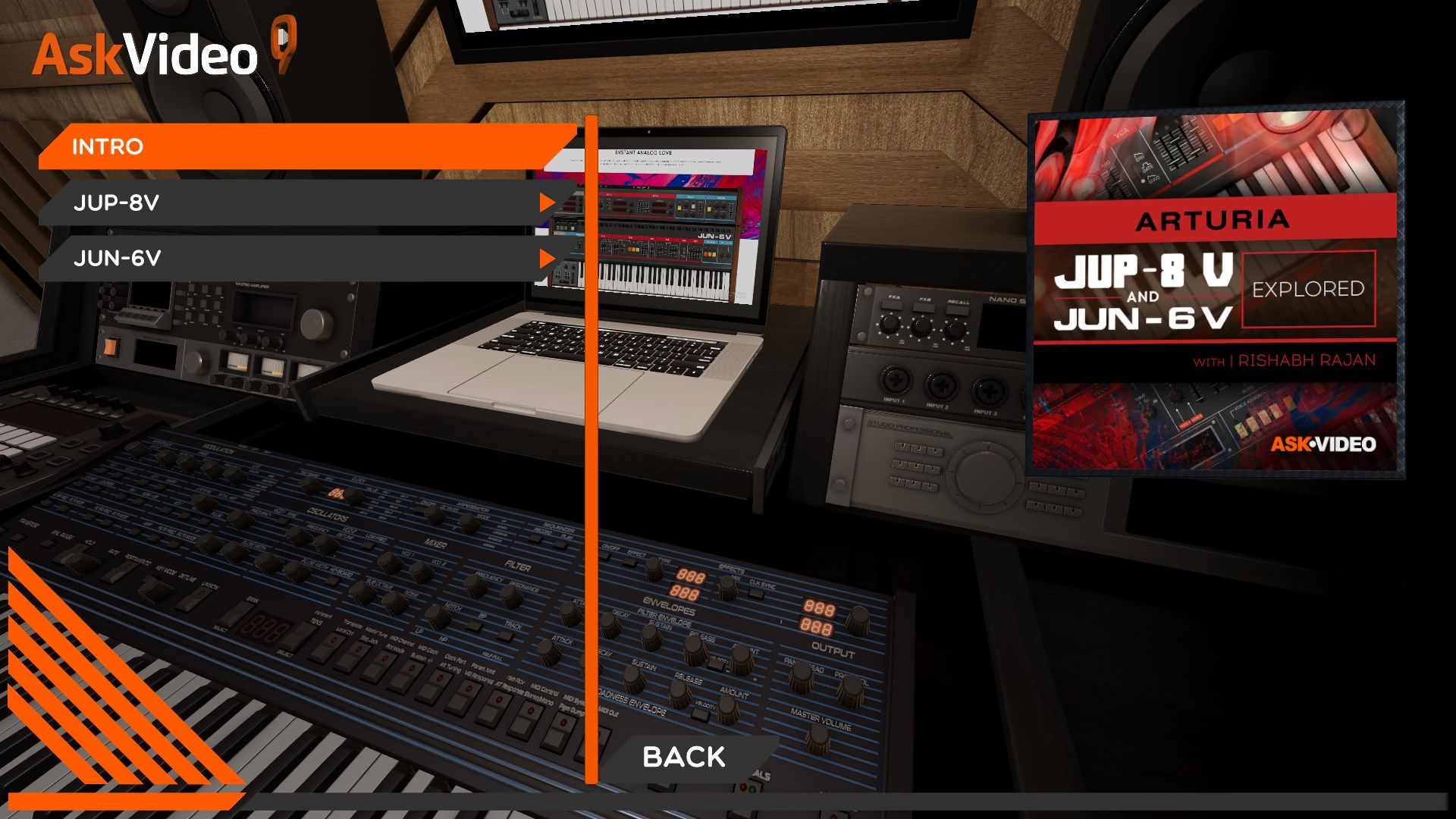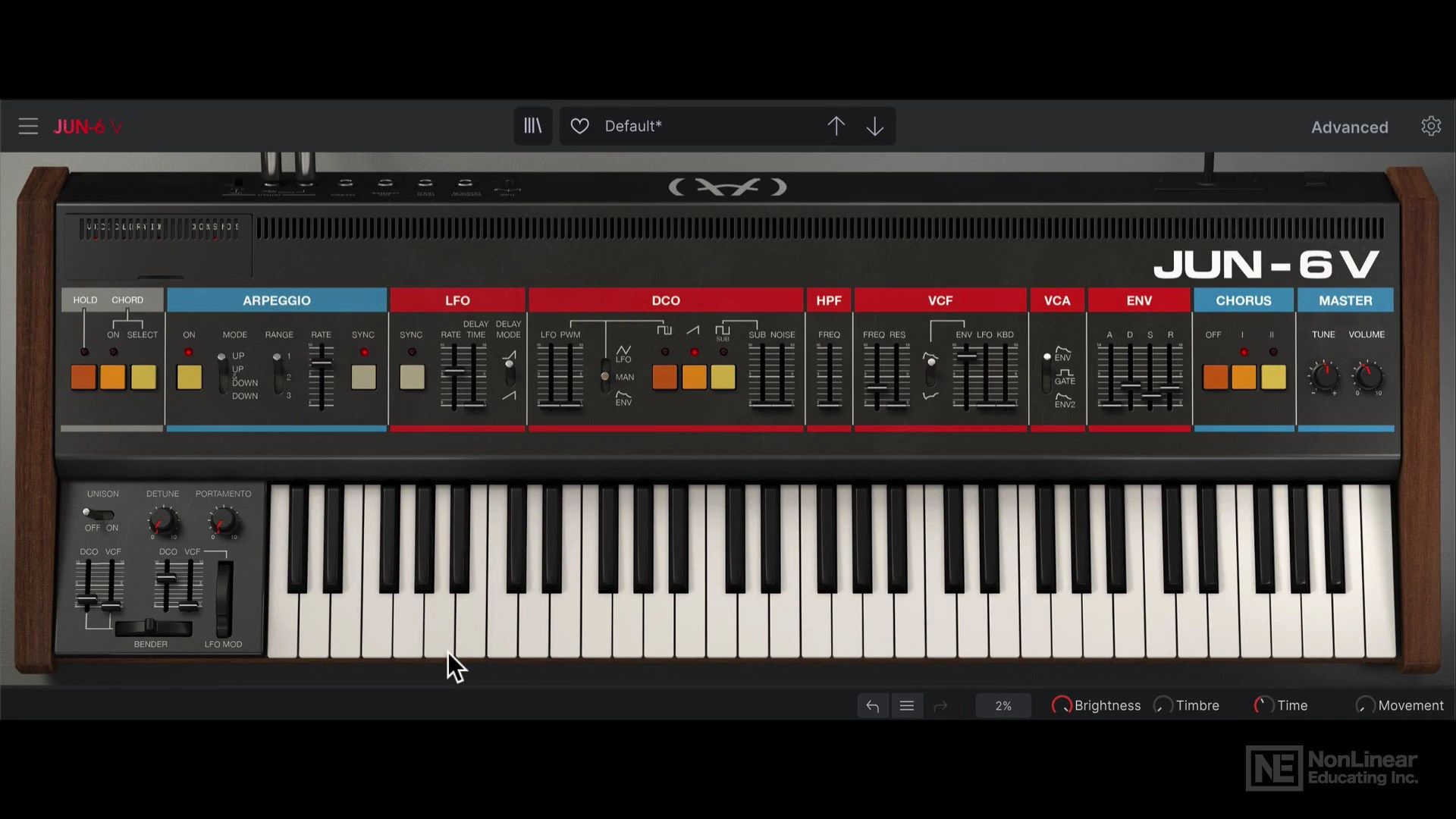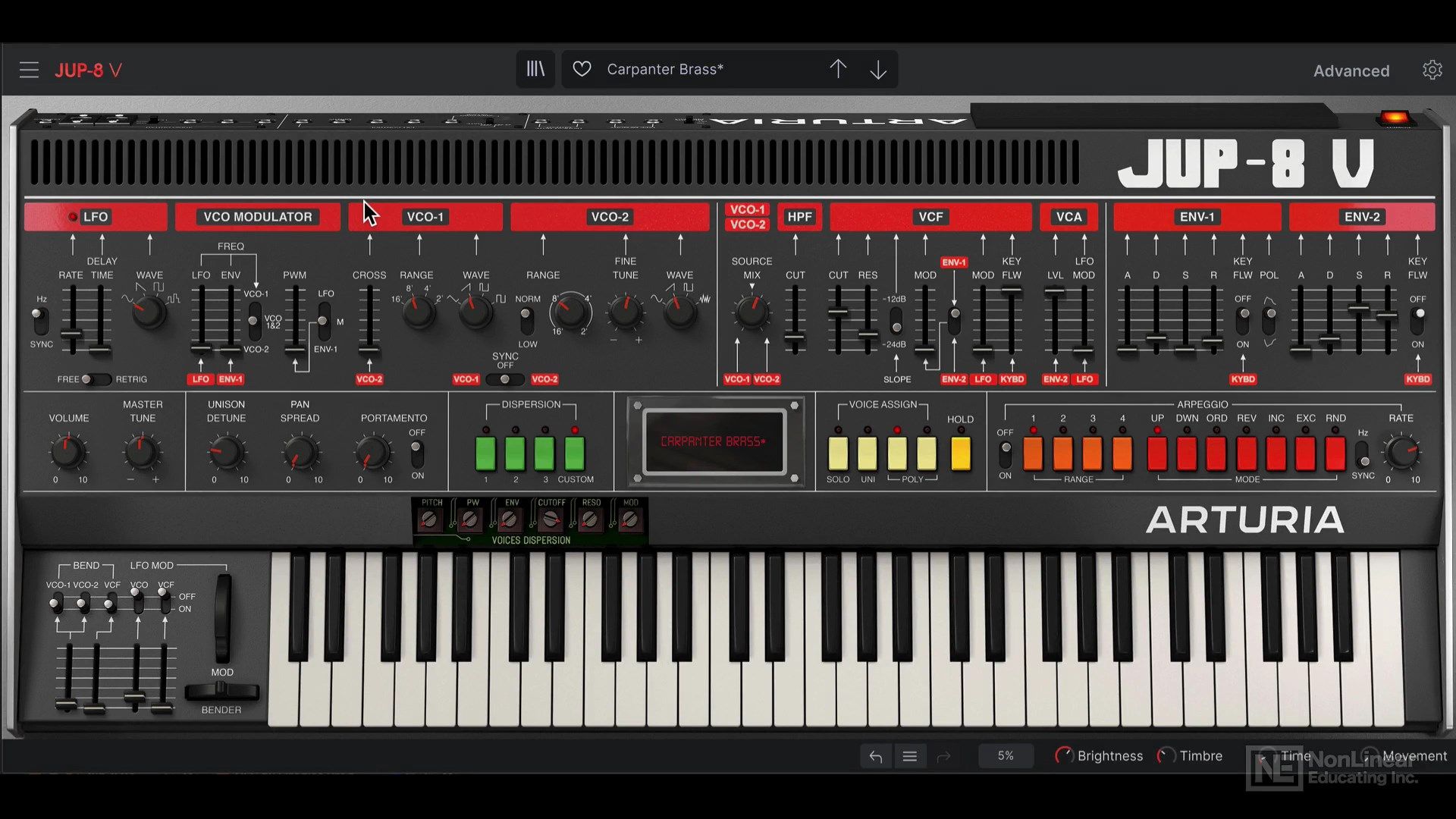 About Guide for JUN-6V and JUP-8V
When it comes to emulating classic synths from the past, Arturia are clearly amongst the best on the planet. Thanks to their exclusive TAE® (True Analog Emulation) modeling technology, they are able to reproduce the sound of highly sought-after vintage instruments, while enhancing them with modern features. In this course, synth expert Rishabh Rajan takes a deep look at Arturia's recreation of two iconic synths from the '80s: the Juno-6 (JUN-6 V) and Jupiter-8 (JUP-8 V).
First, Rishabh gives an overview of Arturia's JUP-8V user interface, where you learn about the menus, main synthesizer control panel and its hidden advanced control panel. He then dives deep into the power of this monster polysynth, by covering every feature… You learn about the VCO, VCF and VCA sections, you discover the unlimited modulation possibilities offered by the Advanced panel, you learn about the Arpeggiator and Sequencer, the effects and more. The second section of the course is dedicated to the more basic but sonically inspiring JUN-6V. Again, every control of the synth is explained in minute details to help you get a deep understanding of the synth.
So join in, and learn everything about the JUN-6V and JUP-8V in this course, with synth expert Rishabh Rajan!
Key features
Featuring our industry specialist trainer, Rishabh Rajan!

This course on JUN-6V and JUP-8V will show you everything you need to know!

Including a fully interactive interface!

With 23 videos, and 1 hour and 46 minutes of valuable reference material!

So if you're looking to learn Arturia JUN-6V and JUP-8V, look no further...

This Ask.Video course is the best and fastest way to learn it !