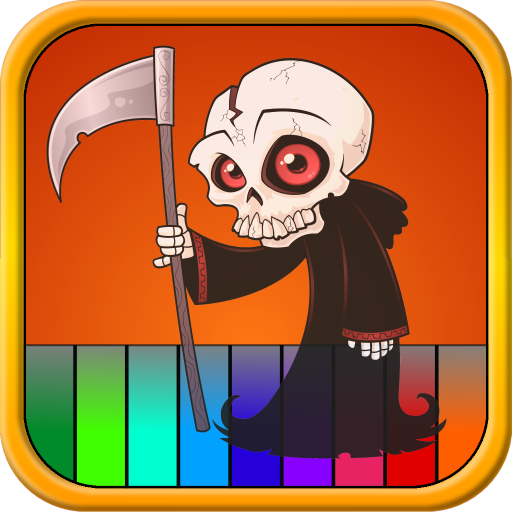 Kids Halloween Piano Pro
App details
Product ID
XPFP2WJHXKPX6G
About Kids Halloween Piano Pro
Ever wanted to hear a cauldron bubble to the tune of Ride of the Valkyries? Or hear a ghost eerily hum Happy Birthday? Now you can!
Absolutely hilarious kids piano with a halloween theme. Choose from a variety of crazy and fun instruments such as:
Ghost, Crow, Witch, Organ, Scared Girl, Boiling Cauldron, Zombie, Bell, Coffin, Water Drop, Broken Music Box, Chainsaw!
Contains more than 30 instruments: Knife, Tomb Opening, Mad Scientist, Violin Screech, Scared Boy, Black Cat, Electric Guitar, Cricket, Chime, Cello, Whip Crack, Bulldog, Frankenstein, Chains, Electricity, Double Bass, Old Clock, Door.
This game comes preloaded with more than 10 songs, including the grim Funeral March and Ride of the Valkyries. Also contains popular kids songs such as BINGO, Black Sheep, Brother John, Happy Birthday, This Old Man, Itsy Bitsy Spider, Twinkle Twinkle Little Star, Five Little Monkeys, Hush Little Baby and The Alphabet Song.
Key features
Fun 9-tone halloween-themed piano

30+ hilarious instruments like Ghost, Crow, Witch, Organ, Scared Girl, Boiling Cauldron, Zombie

Lots of preloaded kids songs like BINGO, Black Sheep, Brother John, Happy Birthday, This Old Man, Itsy Bitsy Spider