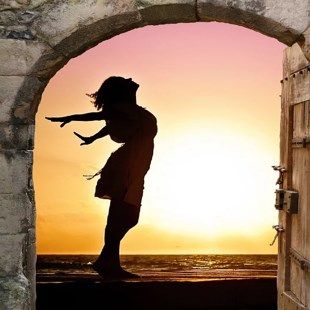 Law of Attraction Manifestation App - Free Offline App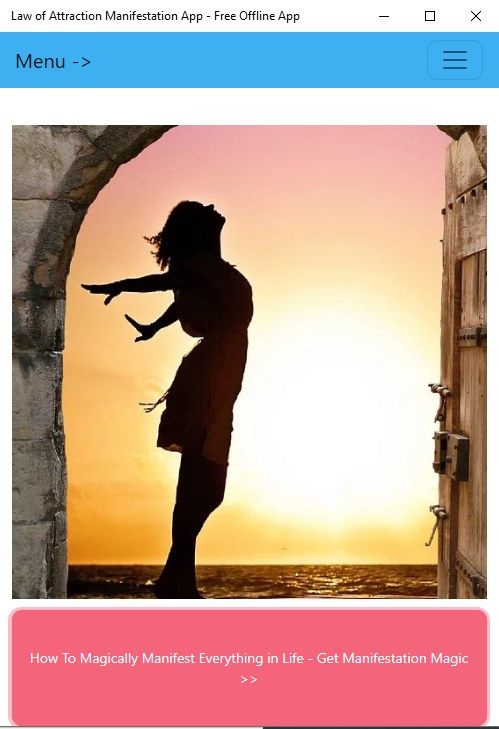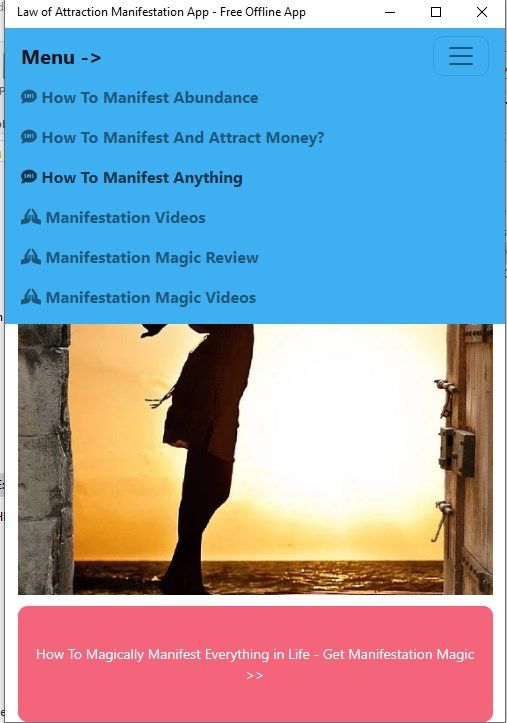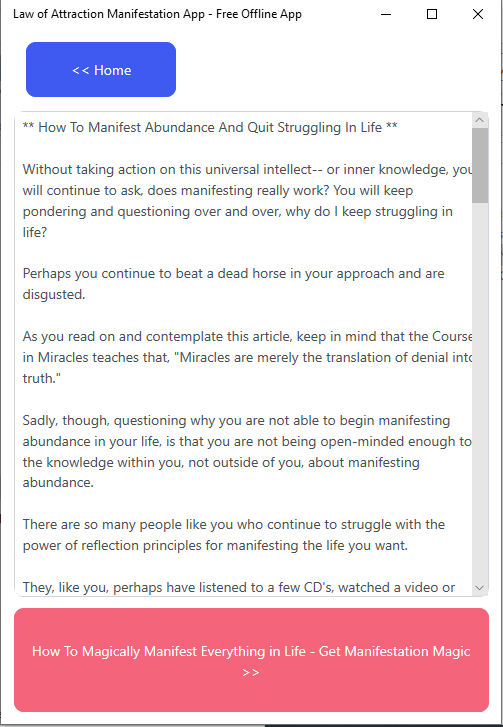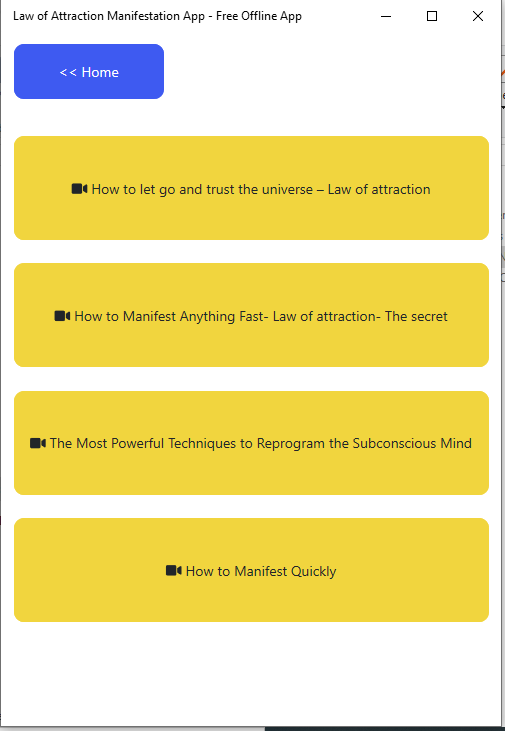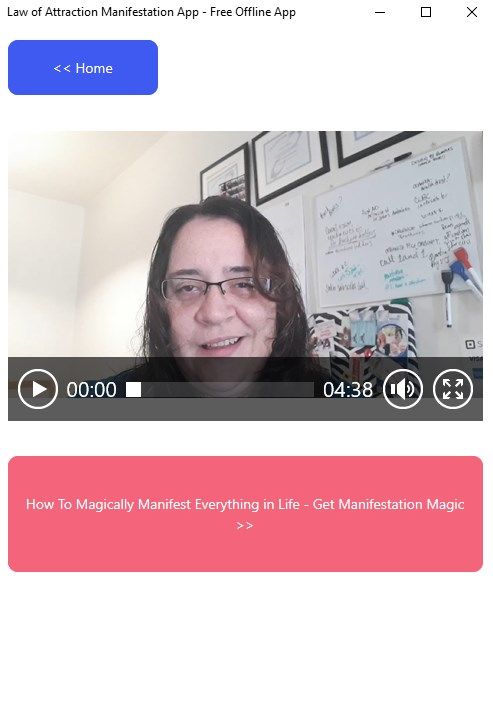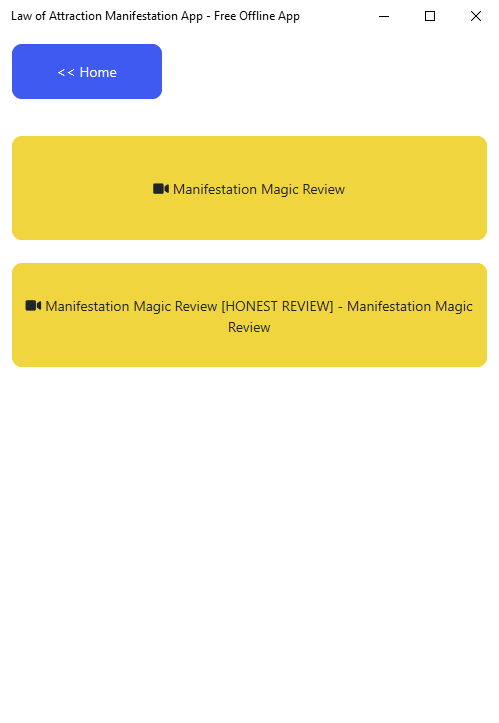 About Law of Attraction Manifestation App - Free Offline App
This app will help you to manifest everything in daily life. Includes videos, articles and also link to a product that manifest everything.
Low of attraction and manifestation will allow to get anything what you want in life.
A manifestation is the public display of emotion or feeling, or actually something theoretical made real. Manifestation's origins are in religion and spirituality actually because if something spiritual becomes real, it is said to be a manifestation. The word's usage has spread to include all aspects of life.
Law of Attraction & Manifestation App Free
Key features