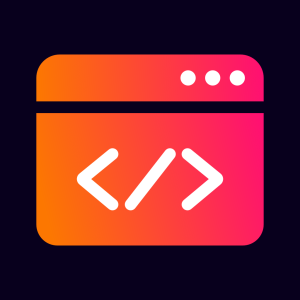 Learn Coding - JavaScript: Java Script Algorithms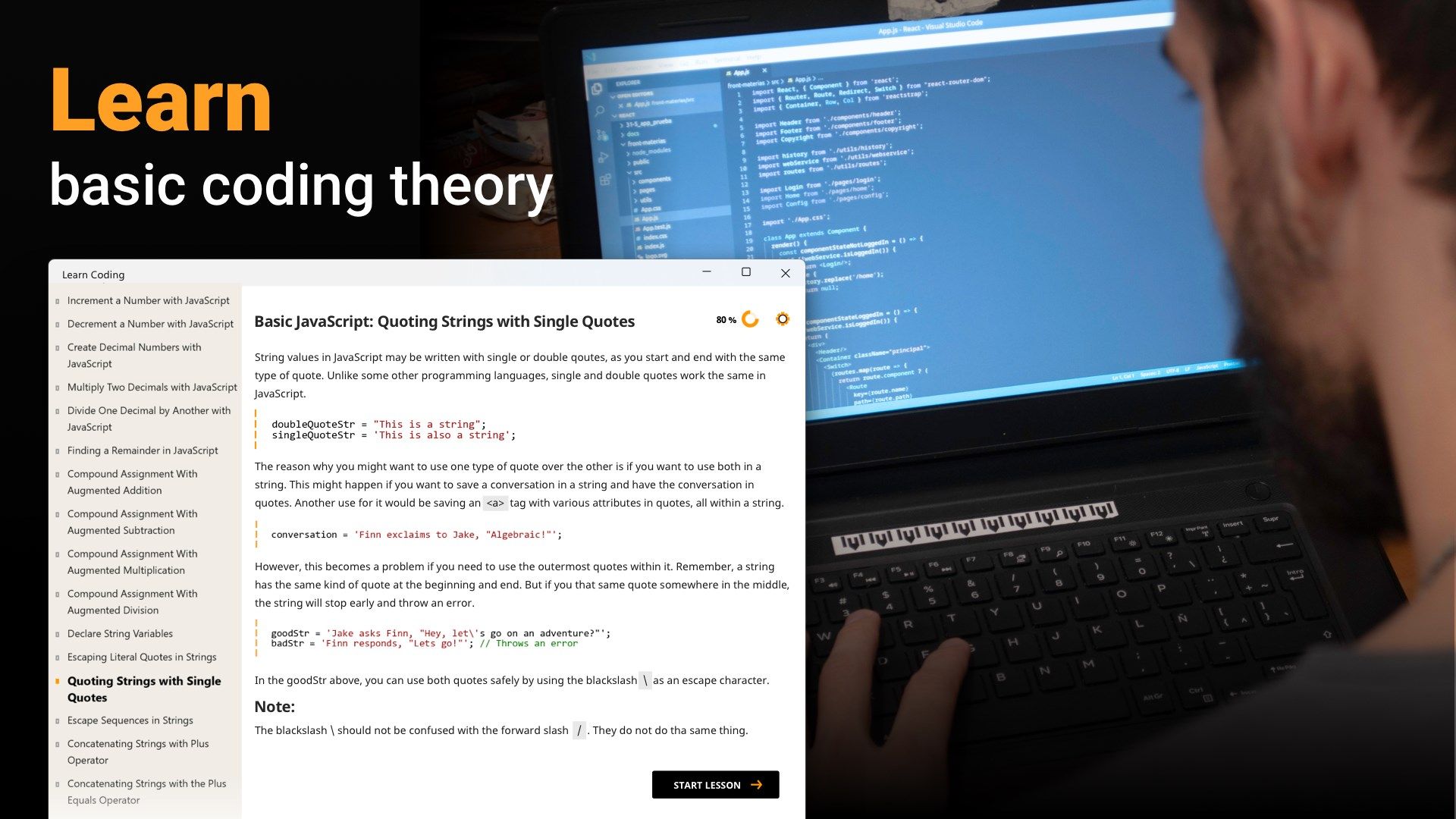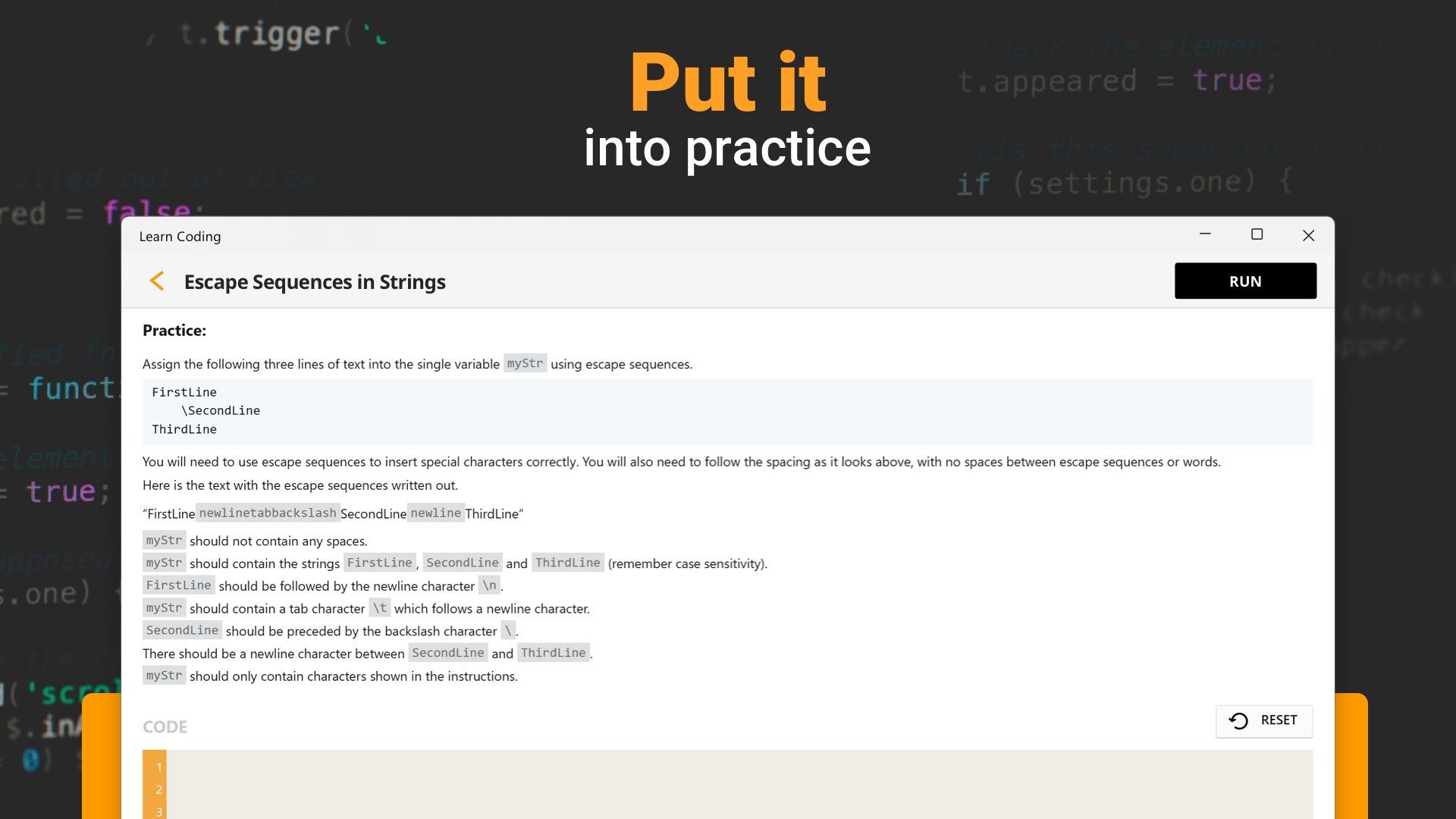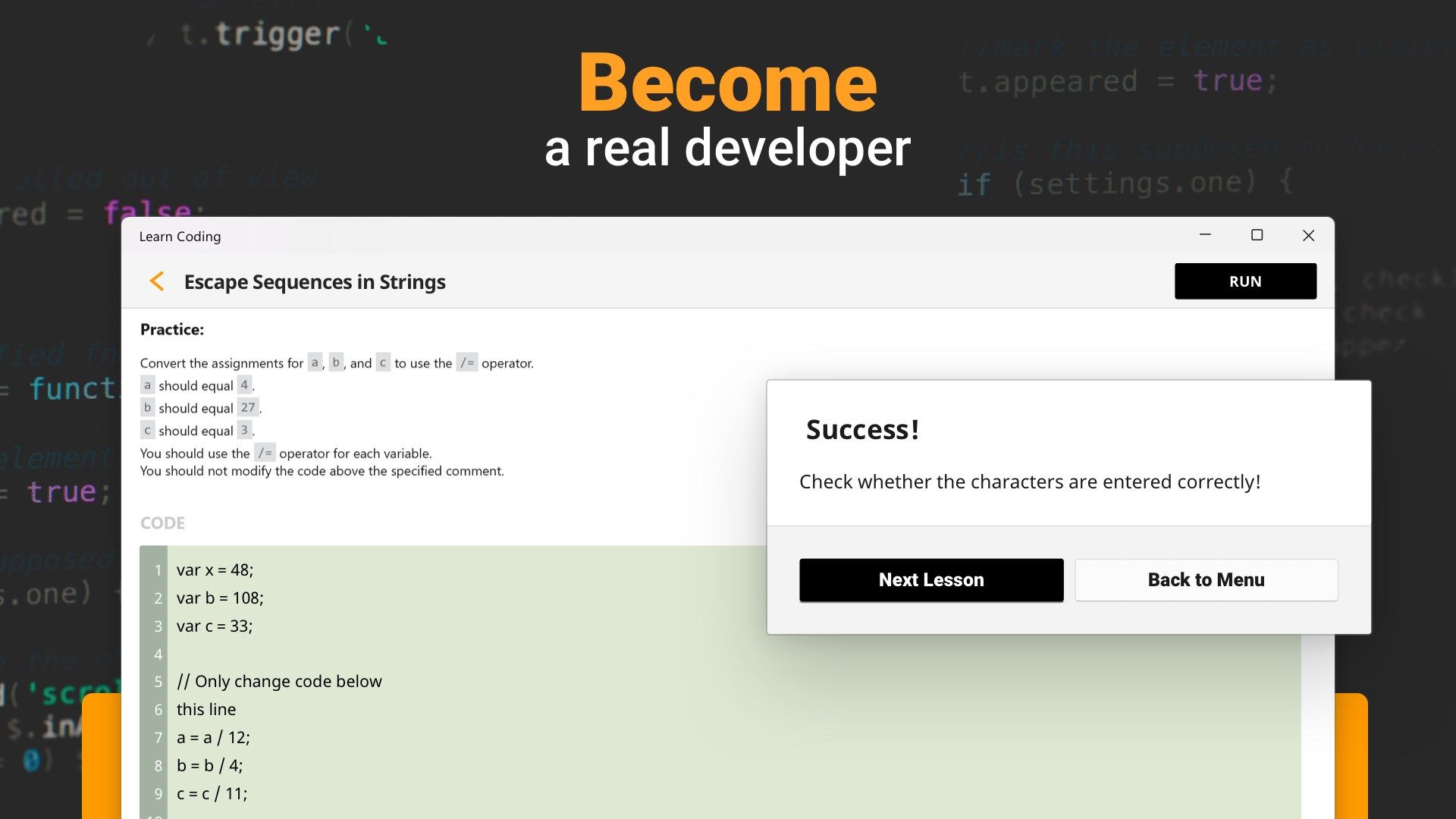 About Learn Coding - JavaScript: Java Script Algorithms
Try out our new app that teaches you to code in a fun and bite-sized format. Each lesson is designed by expert programmers and tailored to your level. Even better, there is practice that will help you to take a leap forward in your professional career!
Whether you're a beginner who want to develop your first app in Java and understand how databases work, or a coding professional who wants to deepen your knowledge our app has got you covered. Lessons take into account your progress, preferences and the most in-demand market trends, so you can learn the most valuable skills at your own pace.
Master programming basics right now!
Key features