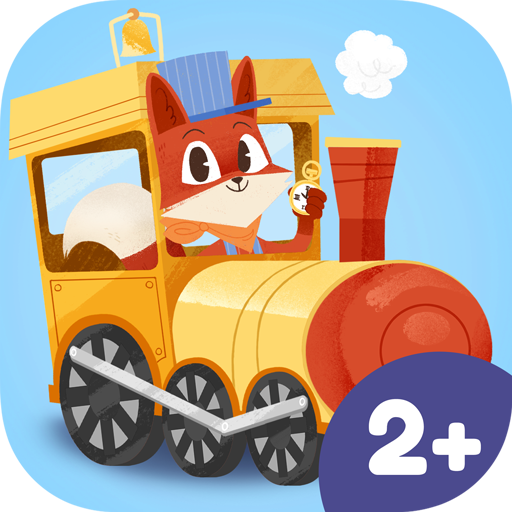 Little Fox Train Adventures – Drive the steam engine!
App details
Product ID
XPFPJSSXW9B9FJ
About Little Fox Train Adventures – Drive the steam engine!
DRIVING BY RAIL
In "Little Fox Train Adventures", children can travel by train through enchanting landscapes and visit various places. At farms and factories, they help to load and unload the wagons, produce goods and deliver them to the next city. Lovely illustrations, fun animations and simple controls make the app suitable even for little children.
BRING IN THE HARVEST AND LOAD THE TRAIN
Kids can bring in the harvest and load the train at over 10 different farms. They help to harvest fruit trees and vegetable fields, collect eggs from the chicken farm or milk the cows.
TAKE YOUR HARVEST TO THE FACTORY
The harvest must now be taken to factories to process it. Whether it's carrot cupcakes, peach ice cream or socks made of alpaca wool - in over 20 factories, children can playfully learn about production processes, play an active part in them and trigger fun animations.
SELL THE GOODS IN THE CITY
As soon as juice, cake or cheese have been loaded at the factory, the next stop will be the big city. The citizens are already waiting for new supply, so bring your goods to the supermarket quickly.
PERFECT FOR SMALL CHILDREN
The controls are very easy: By tapping you can harvest, load or accelerate the train. So even the younger ones can easily navigate through the app.
"Little Fox Train Adventures" was illustrated by Karoline Pietrowski. With great attention to detail and the use of handmade textures and brushes, the scenes look like a picture book.
Key features
Easy control, optimized for children between 2 and 5 years

Over 30 different stations

Funny characters and funny animations

Loving graphics and music

No internet or WiFi required - play wherever you want!