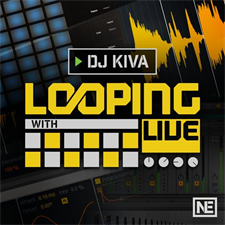 Looping with Live Course by macProVideo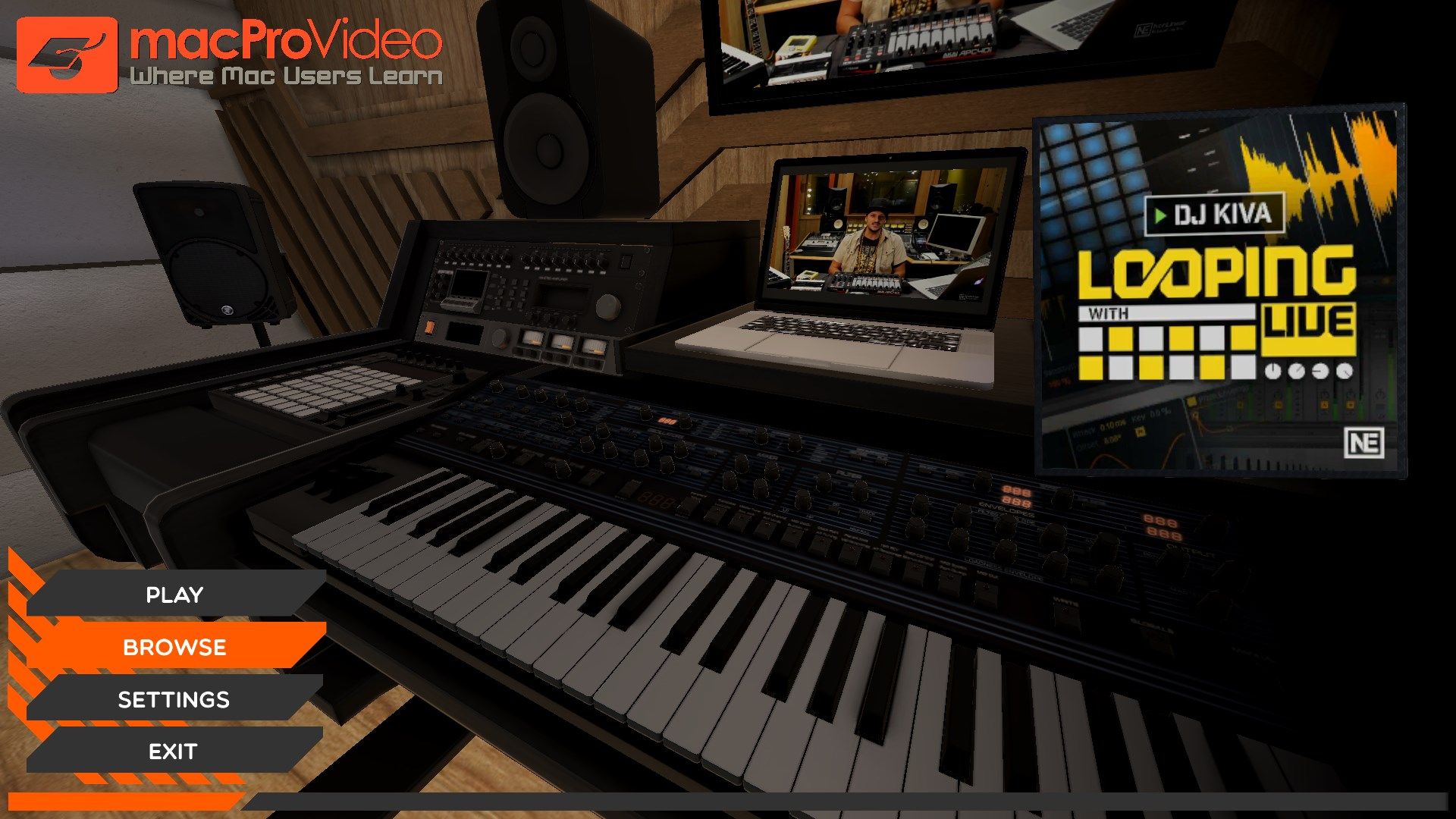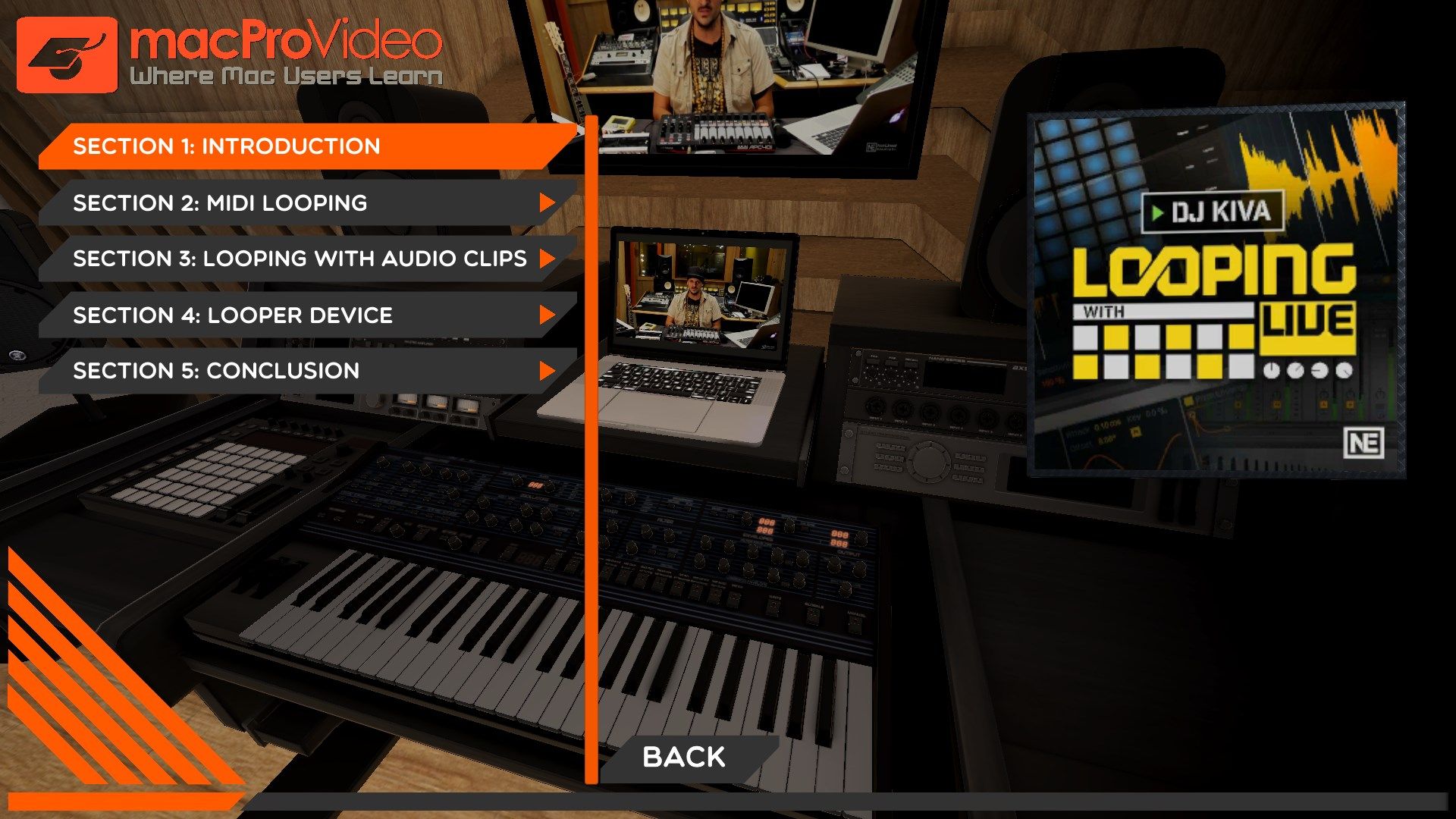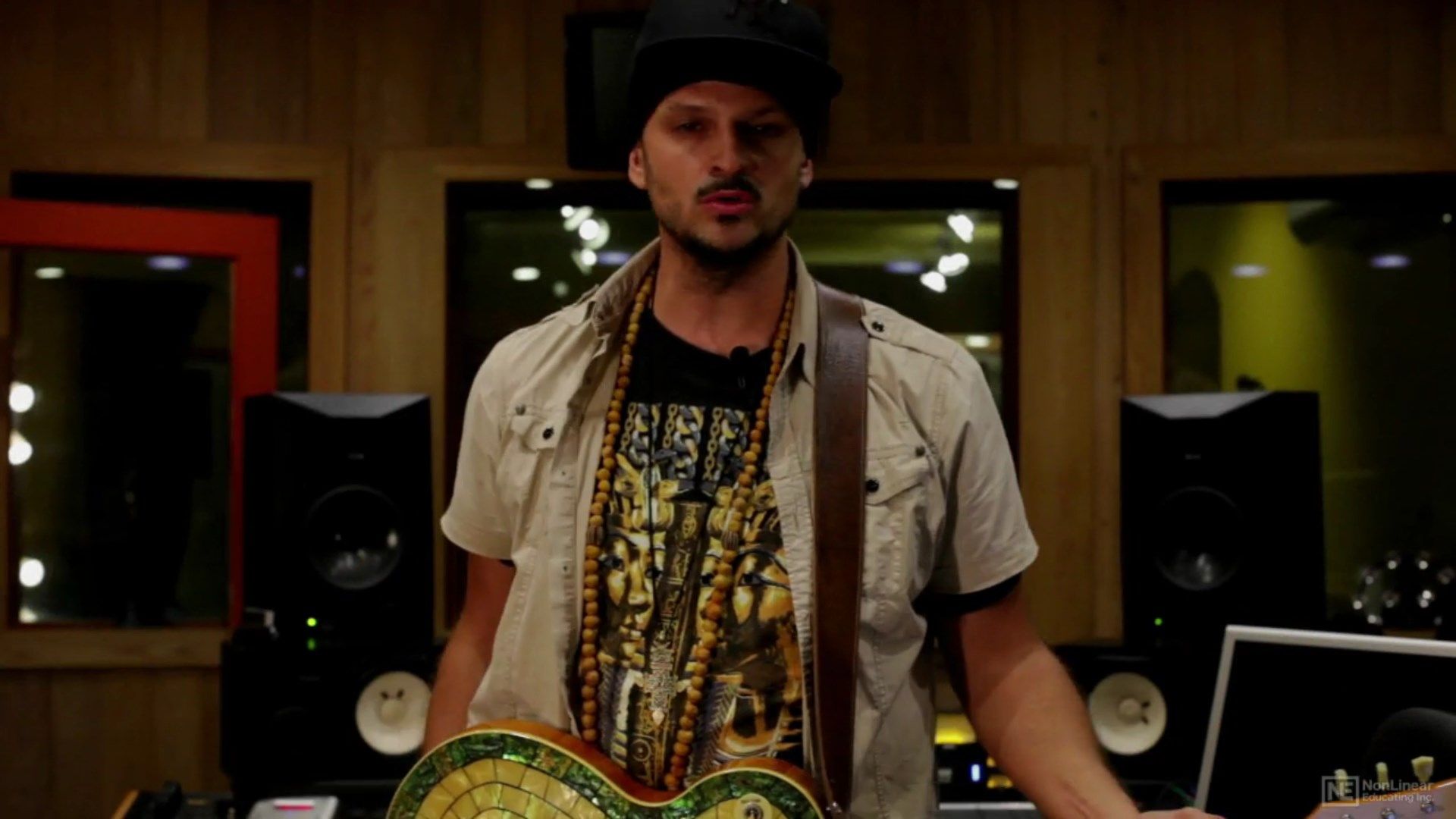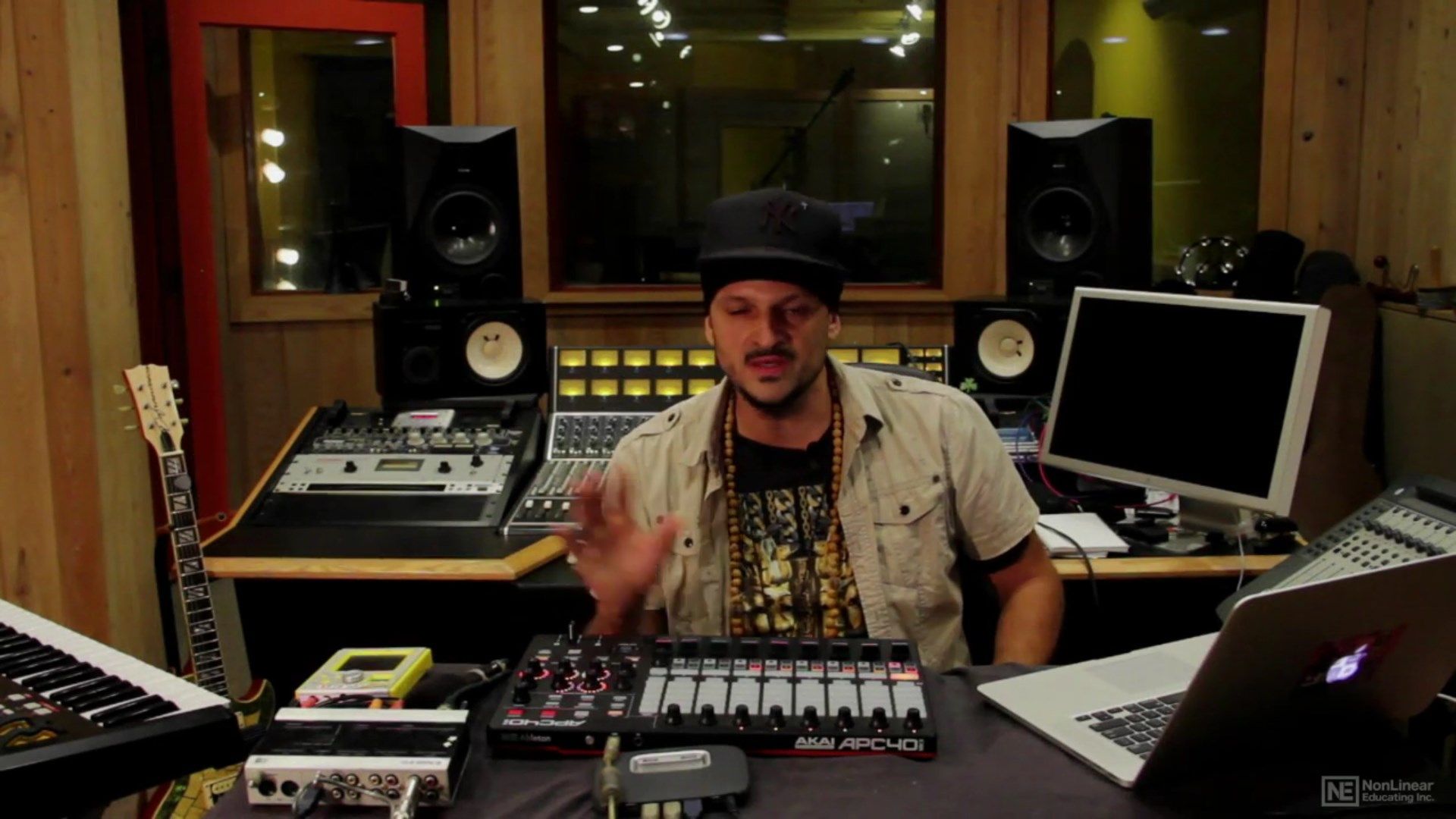 About Looping with Live Course by macProVideo
… Looping is an art form in itself. Using live looping devices, many artists (Robert Fripp, Ed Sheeran, Imogen Heap, Reggie Watts comes to mind) are able to create complex sonic landscapes in real time on stage. But no special hardware looping devices are required… In this 20-tutorial course, performer and trainer DJ Kiva shows how you too can build your own looping soundscapes using Ableton Live!
First, DJ Kiva gives an overview of the required equipment and explains how to set it up for live performance. Next, he explains all about MIDI looping. Watch as he builds a funky arrangement, complete with beats, piano, bass and melodies. Then, Kiva covers the art of audio looping, where you learn how to set up Ableton Live for optimum audio performance, how to enhance your tracks with effects, how to use the Looper device in Live, how to free up your hands using foot switches, and a lot more. After watching this course, you will be able to build an entire piece of music, layer by layer!
So join DJ Kiva in this practical performance-driven course, and start building your own loop-based musical creations! Get ready to loop … loop … loop …
Key features
Featuring our industry specialist trainer, DJ Kiva!

This course on Live 9 will show you everything you need to know!

Including a fully interactive interface!

With 20 videos, and 1 hour and 29 minutes of valuable reference material!

So if you're looking to learn Looping with Live, look no further...

This macProVideo course is the best and fastest way to learn it !