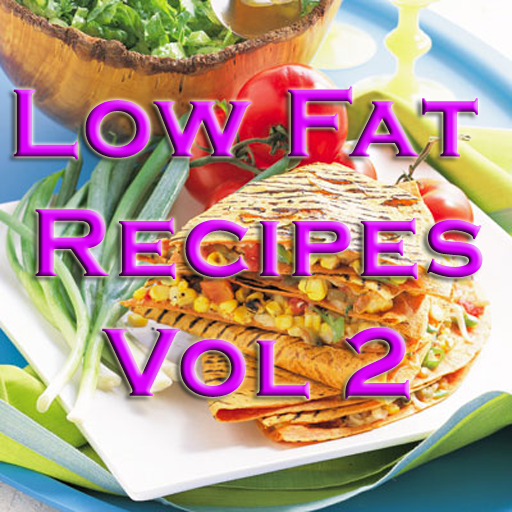 Low Fat Recipes Videos Vol 2
App details
Product ID
XPFMM5BFVM82GX
About Low Fat Recipes Videos Vol 2
Low Fat Food Recipes
Have you struggled with diet plans in the past? Are you looking for a diet plan solution that works? My Diet Plan Match gives you a breakdown of more than 550 diet plans that are out there waiting to be tried. From healthy diets, to weight loss diets, to low carb diets, to low fat diets; we cover every category of diet plan that exists.
When adopting a diet plan, the single most critical factor in a dieters' success is adhering to a diet plan's food consumption guidelines. My Diet Plan Match is unlike any other diet app out there because we allow you to explore a diet plan first, and then decide if it is right for you. We do this by providing a diet plan overview, recommended foods, sample menu, and a complete recipe list for each and every diet plan.There is no doubt that knowing all you can about a diet plan will help you be successful with your diet goals in the long run, especially if you are not surprised by the diet foods and diet recipes you will have to eat when you select that plan! Let My Diet Plan Match help you select a diet plan today that is in line with your eating habits and favorite foods!
Disclaimer: We don't, in any way, shape or form, claim any ownership to the characters, images, or anything else related on the content of our app. All images used in this software product are owned and are copyrights of their respective owners. All title and intellectual property rights in and to the content which may be accessed through use of the software is the property of the respective content owner and may be protected by applicable copyright or other intellectual property laws and treaties. We are not affiliated with this company. The content of this app is powered by YouTube. This app just provides links to access the videos in an organized way and we are not responsible for any copyright issues as the app gives access to YouTube videos AVAILABLE ON PUBLIC DOMAIN as is. We do not upload any of the videos to YouTube. This must be regarded as a fan app, we are loyal fans. This app made by fans for fans, and it's for entertainment purposes only.
Key features
Simple ingredients make for simple preparation

Cooking all ingredients in one stovepot couldn't be easier

Ingredients are typically inexpensive, so your meal won't be a budget buster

Best of all - it tastes GREAT!