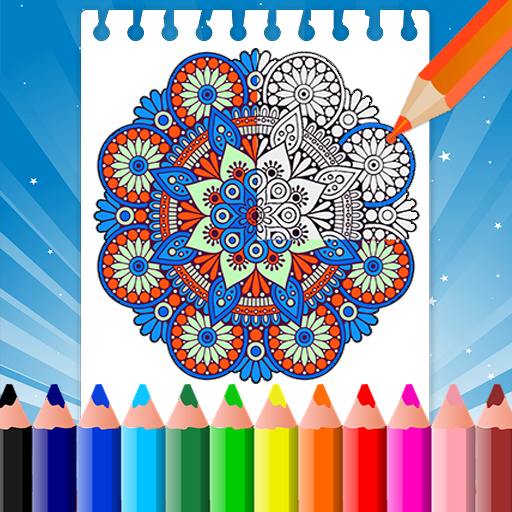 Mandala Coloring Book - Free Adult Coloring Book
App details
Product ID
XPFPFVD499JQHX
About Mandala Coloring Book - Free Adult Coloring Book
This is the best mandala coloring book for adults and children.
Coloring Mandalas promotes relaxation, attention, concentration and better stress management.
Choose your color and start painting. A lot of beautiful mandalas to color with beautiful colors.
You can choose between all the available palettes. You can even create your own palette.
When you have finished, you can share it with the free application of your friends.mandala coloring books and it is not necessary
Internet connection. Have fun with him anywhere. Relax and be creative.
CHARACTERISTICS:
-Simply tap to choose color and paint, all you need is your imagination!
Lots of beautiful illustrations and drawings to color, and more are coming!
Custom color palettes, choose your favorite or create your own palette!
Easy to save your work and share it with all your friends, when and how you want!
-You can save different versions of your illustrations for the same sketch and revisit them later!
Pinch to zoom in / out, easy to color!
Long press to choose the current color.
works offline! No internet connection is required to relax with the best coloring book.
16 Free mandala with different colorfy mandala
Key features
-Simply tap to choose color and paint, all you need is your imagination!

- Lots of beautiful illustrations and drawings to color, and more are coming!

- Custom color palettes, choose your favorite or create your own palette!

- Easy to save your work and share it with all your friends, when and how you want!

-You can save different versions of your illustrations for the same sketch and revisit them later!

- Pinch to zoom in / out, easy to color!

- Long press to choose the current color.

- works offline! No internet connection is required to relax with the best coloring book.

- 16 Free mandala with different colorfy mandala