 Mark my Position on the Map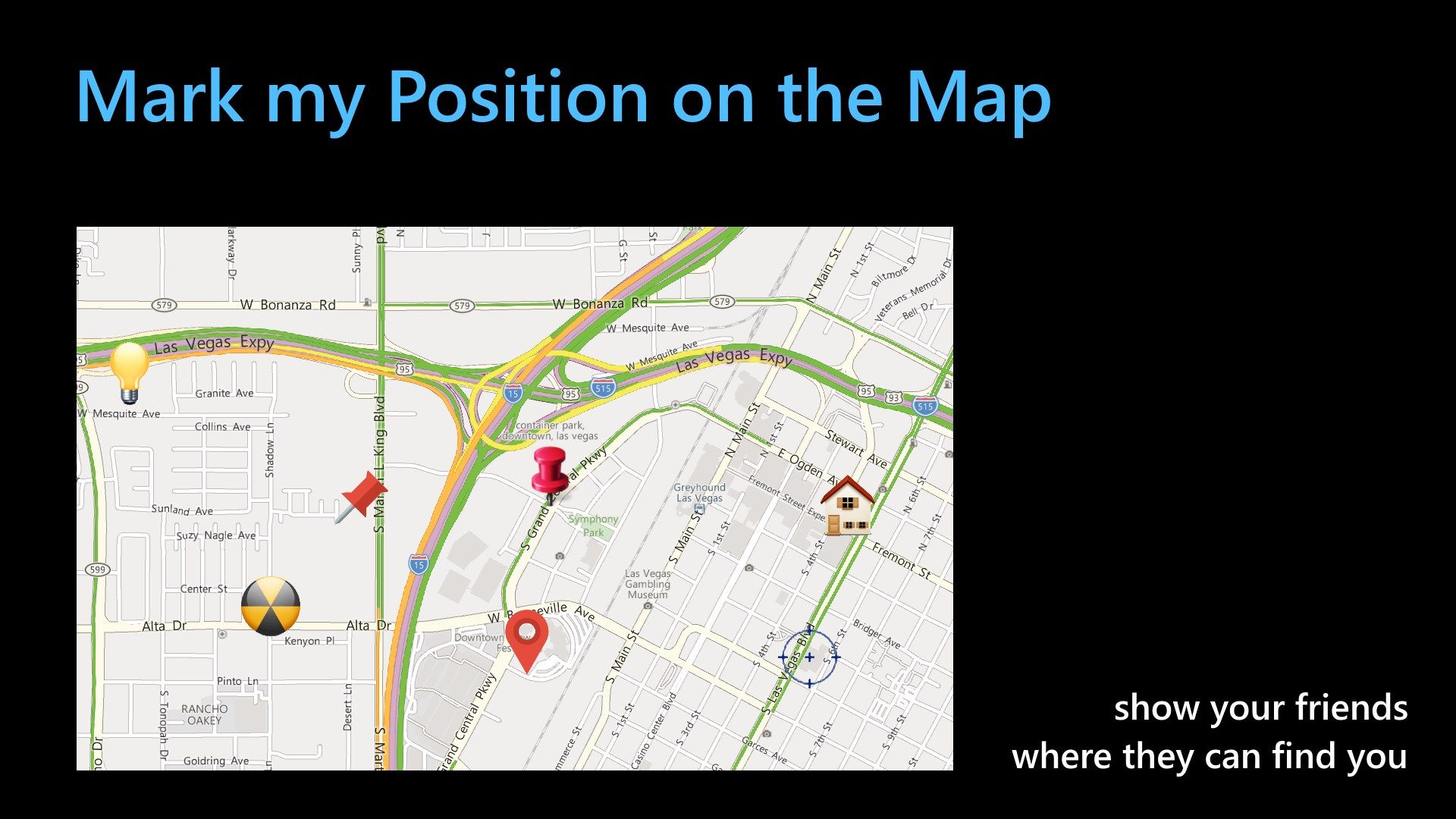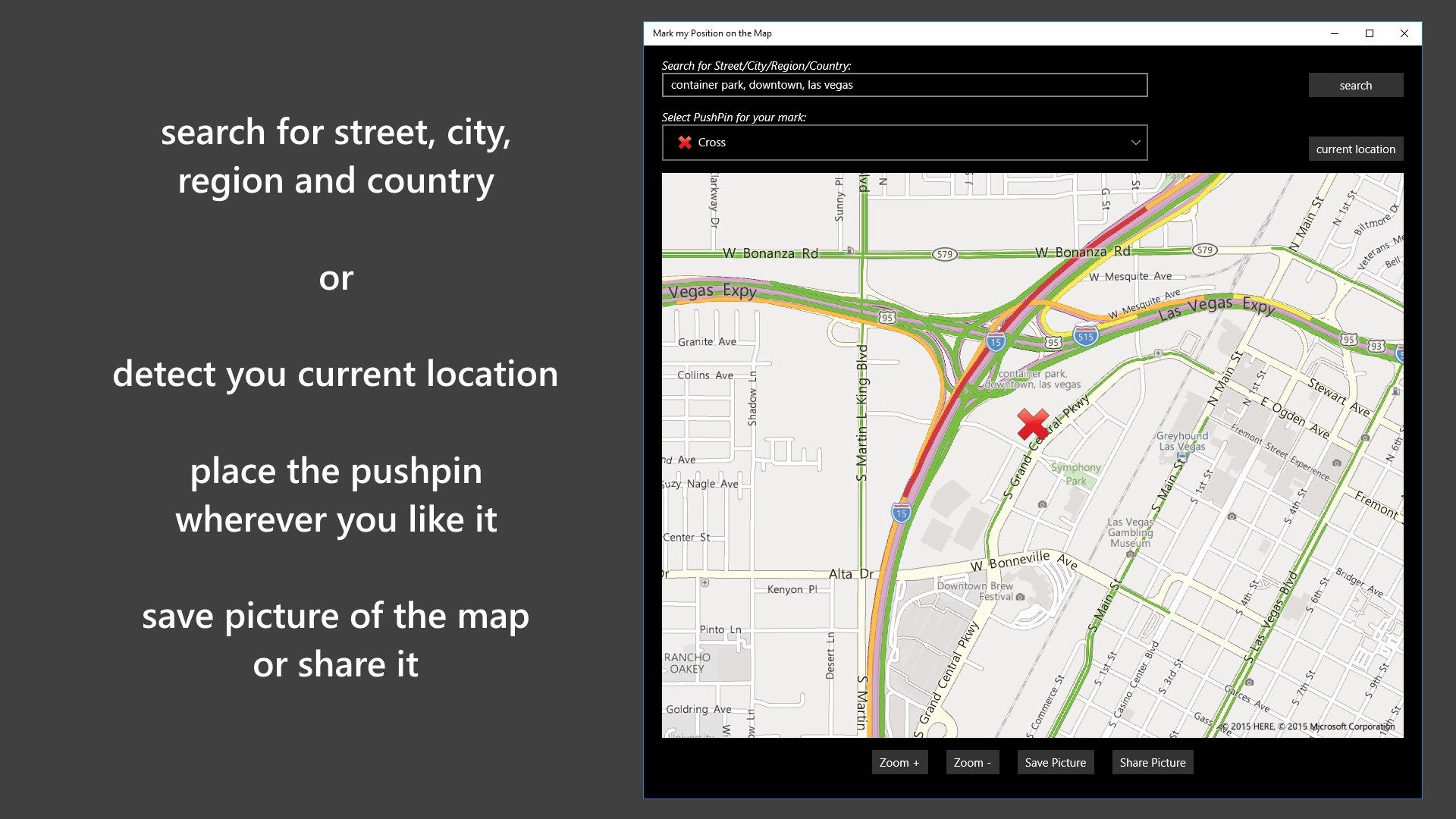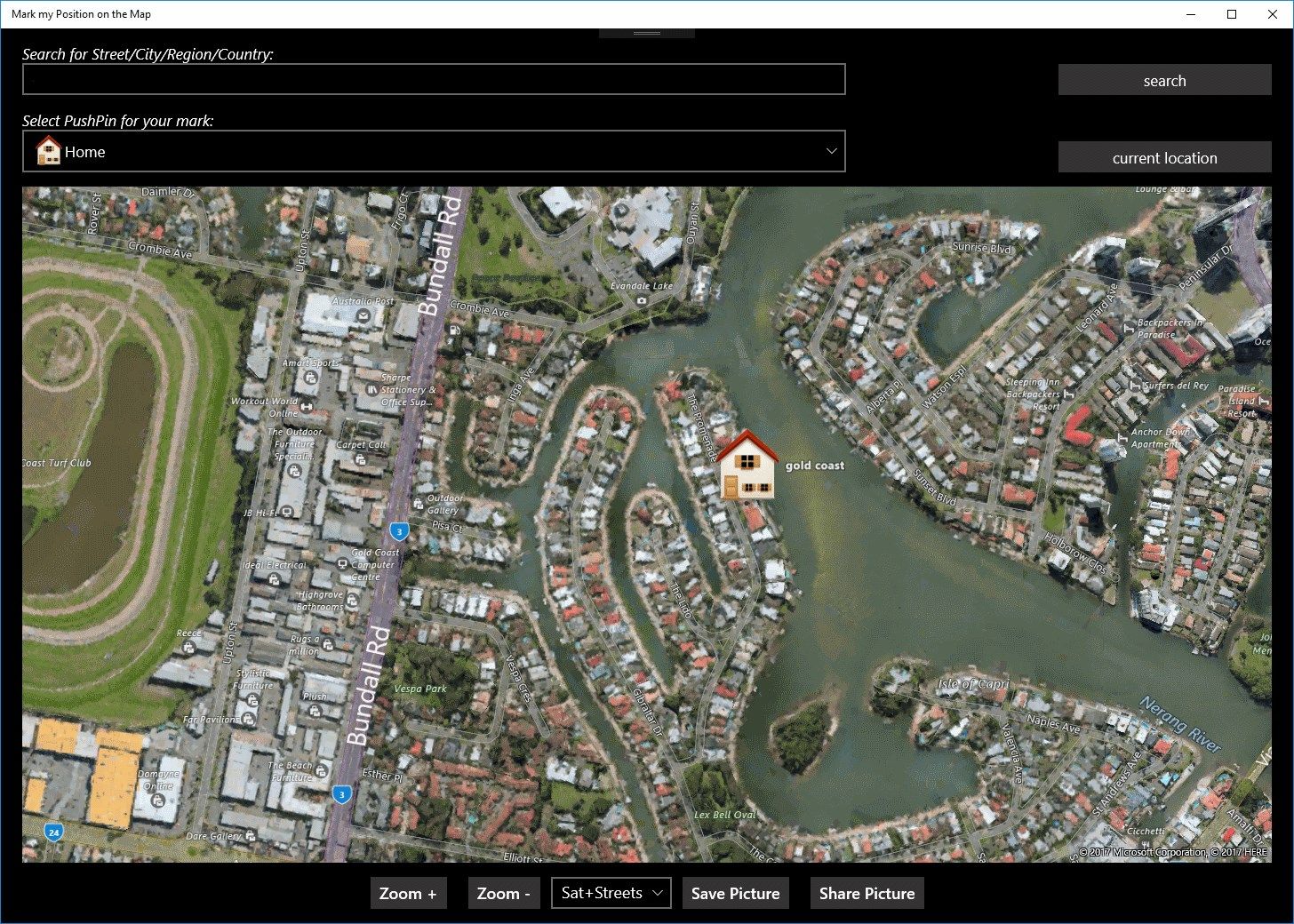 About Mark my Position on the Map
Mark your position on the map and share the screenshot of your exact position with others so that they can find you without any problems.   This is very handy for example on festivals.
You can re-position the mark on the map simply by holding the map. On a touchable device, simply tap with your finger on the map for a time being and the mark will be placed there.
On your desktop PC simply click with the mouse somewhere on the map and hold the left mouse key down till the pushpin gets re-positioned.
You can alter the picture dimensions (that is: width and height)
simply by making the app window smaller or greater.
Save the picture to your device for further processing (f.e: upload on a webpage or send as attachment via e-mail) or invoke the share UI to immediately send your marked position to any app that acts as a "shared target" for JPG files (like f.e. the twitter UWP client).
Key features
mark your position on the map

show your friends where you are

save marked position as a JPEG picture