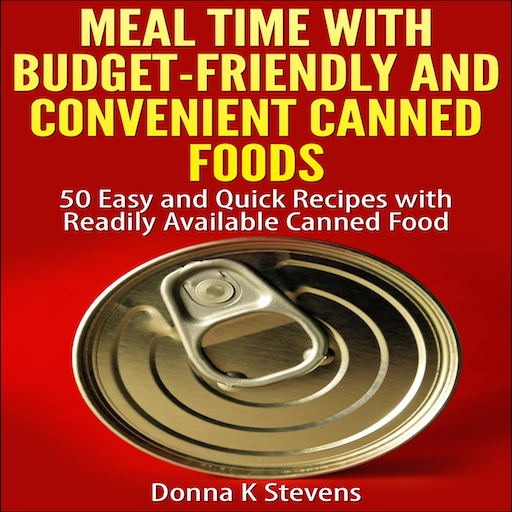 Meal Time with Budget-Friendly and Convenient Canned Foods 50 Easy and Quick Recipes with Readily Available Canned Food
App details
Product ID
XPDF8QR7Q83DVN
About Meal Time with Budget-Friendly and Convenient Canned Foods 50 Easy and Quick Recipes with Readily Available Canned Food
What's the point in preparing meals with canned foods? Are they as nutritious and healthy as fresh foods? Well, the answer to the first question is that canned food can save you time, effort and even money to prepare a meal and studies show that canned foods are as fresh and nutritious as fresh foods.
Canned foods make it convenient to prepare meals. You need a combination of ingredients? Simply grab a can instead of preparing it separately, which requires both time and effort. You need an ingredient with a specific flavor? Instead of preparing it hours earlier and storing it in the fridge, just get a can readily available in all grocery stores.
In this book, we will share some amazing recipes using canned goods. Preparing them will make you realize how convenient and budget-friendly food can become if you use a few cans of prepared ingredients as you cook.
This book has the following for you:
The benefits of using canned foods in recipes
The wide variety of options you have when it comes to canned foods
50 exotic recipes to prepare using several canned goods in each of them
Ready for meal time? Make them convenient and more delicious as you cook.
Get started now!
Key features
1. The benefits of using canned foods in recipes

2. The wide variety of options you have when it comes to canned foods

3. 50 exotic recipes to prepare using several canned goods in each of them