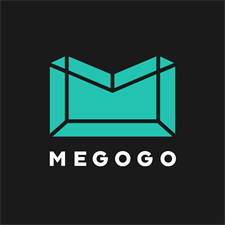 MEGOGO TV & Movies
About MEGOGO TV & Movies
Online cinema MEGOGO - watch movies and TV channels with perfect picture quality on your device. Over 24 000 hours of videos in Full HD. Over 8 000 films, animated movies and TV series. Without registration - just turn MEGOGO on and enjoy watching.
Available for you:
— Free movies. Unlimited acces to MEGOGO's library of movies, TV series and animated movies for free with advertising.
— Through all your devices - from Smart TVs to mobile. Watch MEGOGO at the same time on your smartphones, tablets and laptops.
— Autoplay from the place where you last stopped watching.
— Parental control. Guard your kids from unwanted content or purchases with the parental control function.
— "I watch" section. All your favourite chosen movies and TV channels, viewing history and private collection of movies in one place.You will always remember what you wanted to watch.
Enjoy movies universe with MEGOGO.
Key features