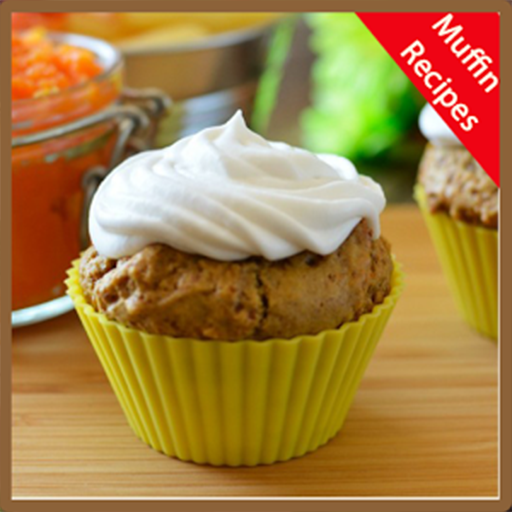 Muffin Recipes
App details
Product ID
XPFPH169PRCS2D
About Muffin Recipes
This Easy Muffin Recipes app got everything from rich chocolate muffin to cheesy muffin recipes. Now you can create great tasting muffins at the comfort of your home!
Muffins are easy and fun to make. You can make different variations using ingredients such as fruits, nuts, seeds, corn, cheese, chocolate, and the list goes on. Once you have learned the basics, you can easily tweak the recipes and you can even come up with your own unique version. Depending on your taste preference, a muffin can be either sweet or savory.
This app has many delightful muffin recipes that you can choose from that calls for only a few basic ingredients and uses household measurements. They are perfect to have for a quick breakfast, lunch or snack; just have them ready in advance.
This Easy Muffin Recipes app is very easy to navigate. You can browse on your favorite muffin recipes anytime you like, simply download and install this app on your mobile device, and you are ready to start making your own muffins at home. You will surely enjoy every bite!
So what are you waiting for? DOWNLOAD this app NOW!
Featured recipes:
Cheesy Lemon Muffins
Crumbled Cherry Rhubarb Muffin with Walnuts
Triple Chocolate Muffins
Easy Vanilla Buttermilk Muffins
Chocolate Chip Muffins
Blueberry Almond Muffins
Carrot and Raisin Muffins
Pumpkin Spice Banana Muffins
Buttered Corn Muffins
Moist Banana Cashew Muffins
Cherry Almond Meal Muffin
Coconut and Lemon Muffins
Poppy Seed Muffins with Applesauce
Pumpkin and Pecan Muffins
Banapple Muffins with Almonds
Coffee Choco Muffins
Luscious Cranberry Muffin with Flaxseed
Easy Nutella Muffins
Orange Blueberry Muffins with Hemp Seeds
Banana Peanut Butter Muffins
Buttermilk Muffin with Chocolate Chips
Deep Dark Chocolate Muffins
Choco Coffee Muffins with Cinnamon
Blueberry Pineapple Muffins with Walnuts
Bran Muffins with Flaxseeds
Orange Ginger Muffins
Key features
Crumbled Cherry Rhubarb Muffin with Walnuts

Easy Vanilla Buttermilk Muffins

Carrot and Raisin Muffins

Pumpkin Spice Banana Muffins