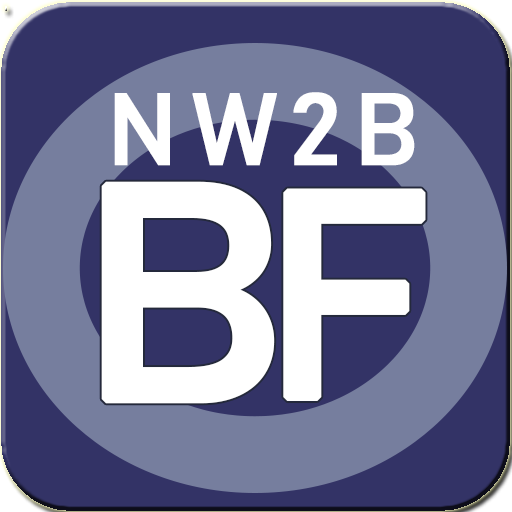 NetWorth2b Budget & Flow 2.0 - Premium Edition
App details
Product ID
XPFCTFBZP10TJ1
About NetWorth2b Budget & Flow 2.0 - Premium Edition
Do you know where your money is going? NetWorth2b Budget & Flow can help you find out. Effective financial management require attention to detail and active participation. Accordingly, transactions are recorded in the app, as a result of a direct user action. This reinforces the user's engagement in the process, increasing the probability of setting and achieving realistic financial goals. The app is easy to use, and with integrated voice help, it's easy to learn.
ACCOUNTS: Balance tracking for multiple accounts, simplifying the reconciliation process; especially for debit card accounts where transactions are not recorded in a register. There's no worry about compromising your account security, because our app does not connect to your institutional accounts. The premium edition has a reconciliation function that provides an independent data source to verify the activity recorded on your account statements; supporting a system of checks and balances for your personal finances.
BUDGET: Create an unlimited number of custom budget categories, that reflect your earnings, spending and savings objectives. The premium edition provides a function, that allows you to summarize categories into major groups. You can maintain as much detail as you would like, without losing site of the big picture. The premium edition also provides a charting function, to accommodate the review and analysis of budgeted cash outflow.
CASH FLOW: Track your cash inflow and cash outflow against your budget targets. Monitor your spending levels with instantaneous balance adjustments. The unlimited categories, and group function included in the premium edition, allow you to choose the level of detail maintained in your transaction history database. There is also a charting function, to accommodate the review and analysis of actual cash outflow.
BUDGET vs. CASH FLOW: The comparison of cash inflow & outflow activity to budget targets, provides an opportunity for a realistic assessment of where you are, relative to where you want to be. You can then decide what you must do to achieve your financial goals.
NetWorth2b Budget & Flow premium edition, is a fully functional low-cost app, that does not compromise, aggregate, or access your personal financial data. It delivers the information that you need to make well informed financial decisions, on a daily basis.
FOR MORE INFORMATION:
Watch YouTube Videos:
How to Budget, Smart & Fast: https://youtu.be/BEb0T8EAyo0
Save Money - Track Expenses: https://youtu.be/bLSeszV2lQg
For More Information Visit:
https://www.networth2b.com/budget-app.html
Key features
Customized Budgeting, with user defined categories, and group analysis;

Income & Expense Tracking against the budget; with group analysis function;

Searchable Spending History; so ,you always know where your money is going;

Account Balance Monitoring; with Built-In Account Reconciliation Function;

Budget to Actual Comparison delivers actionable information for better decision-making;