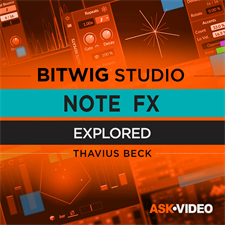 Exploring Guide For Note FX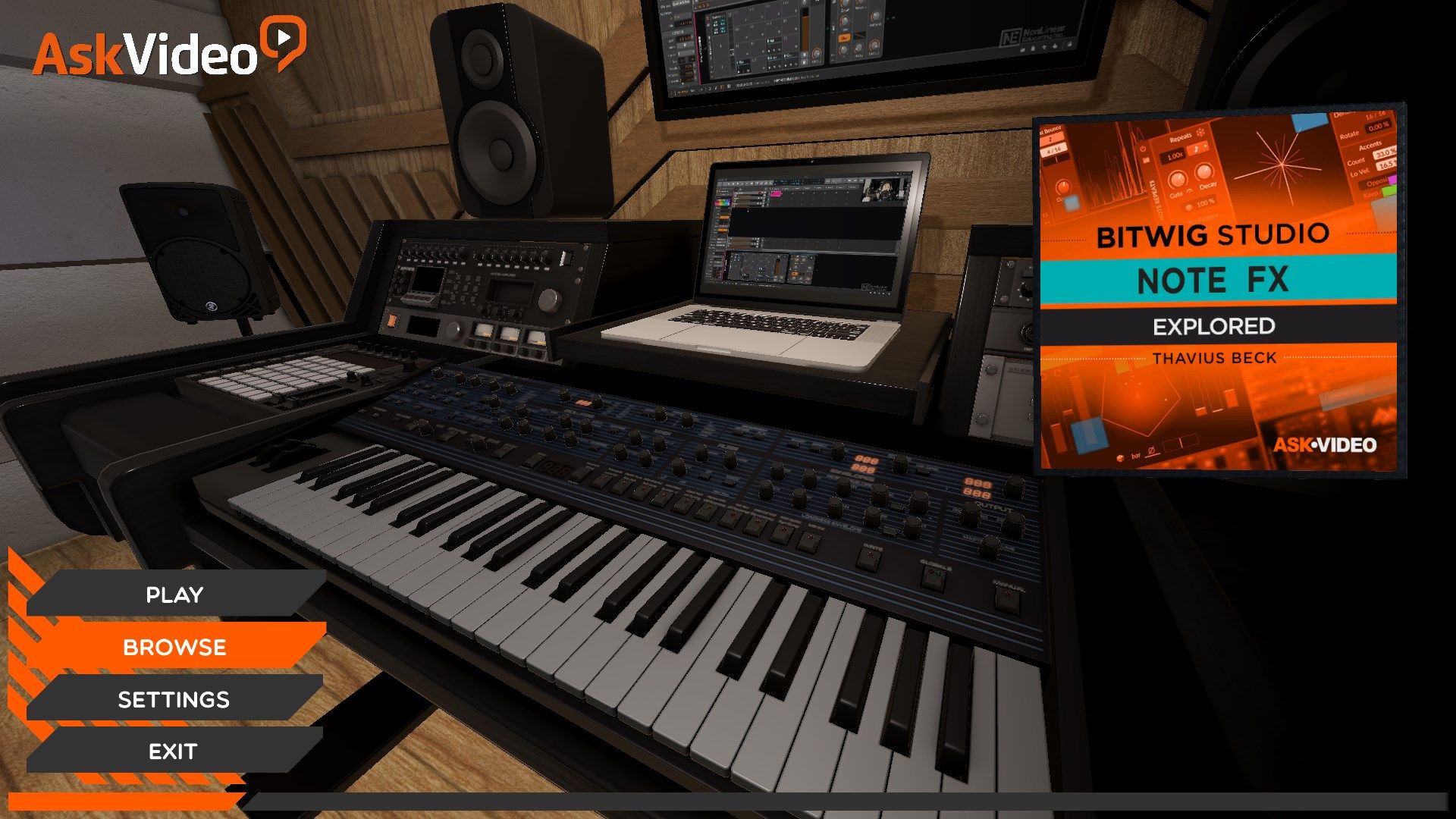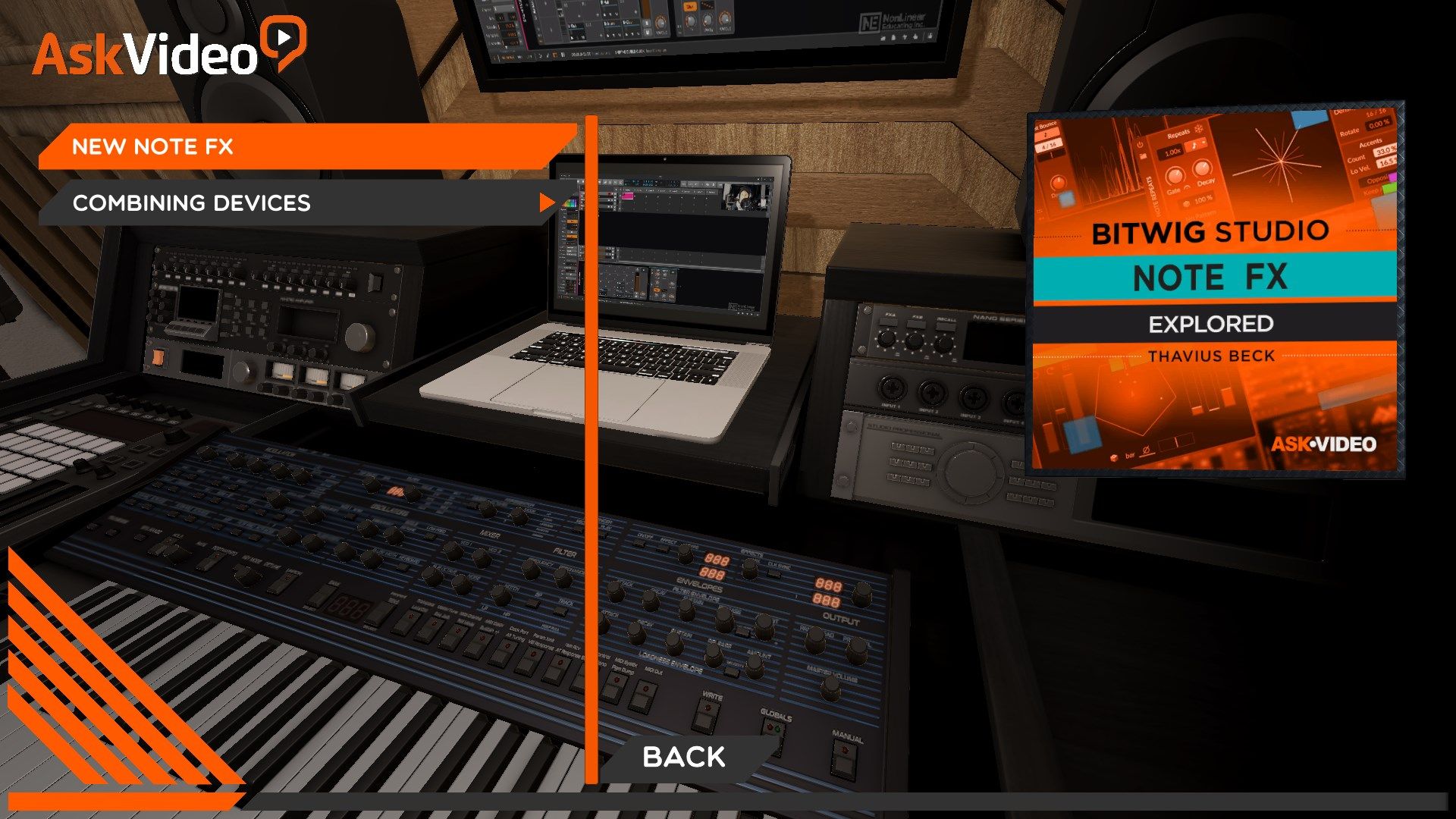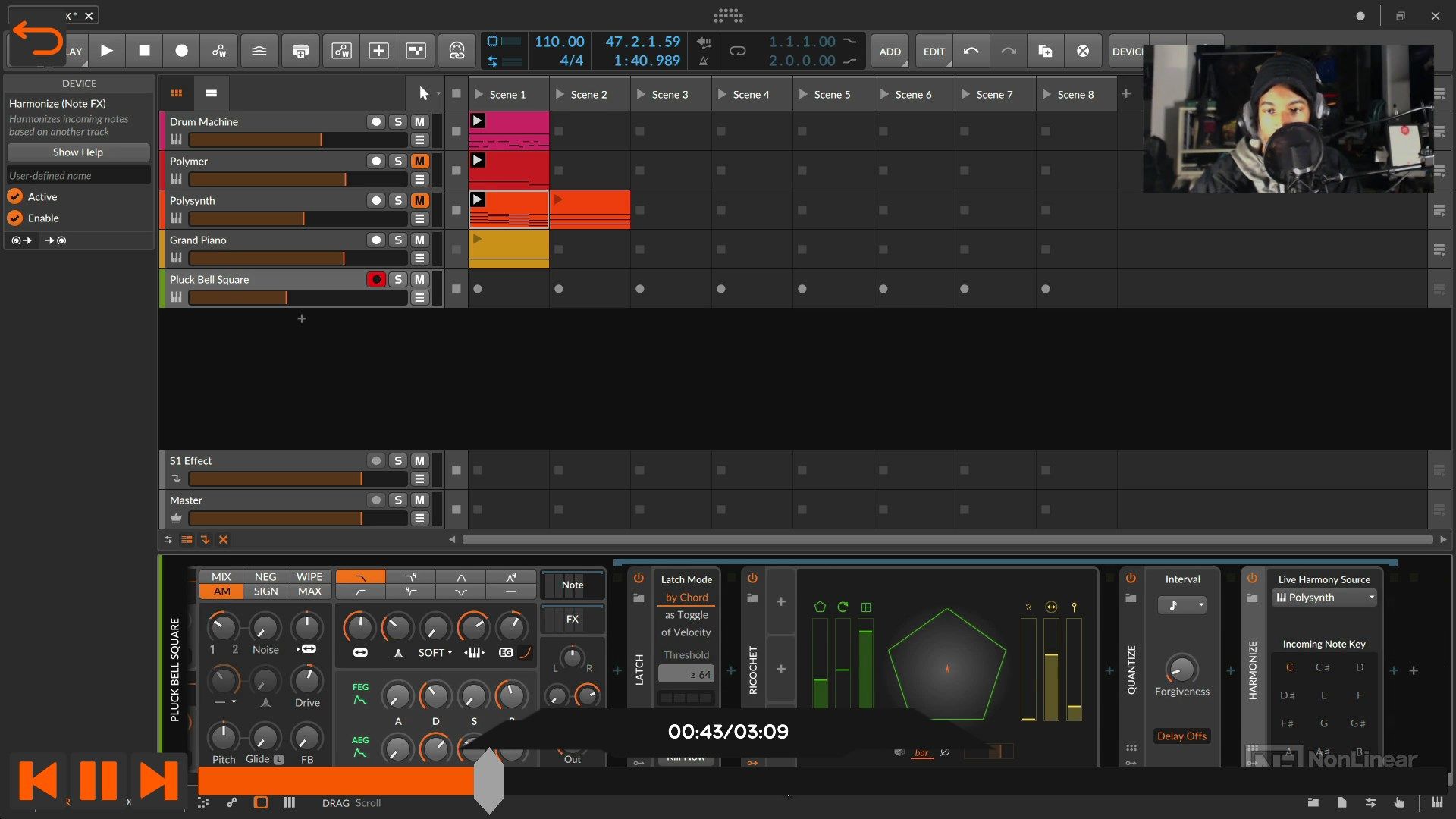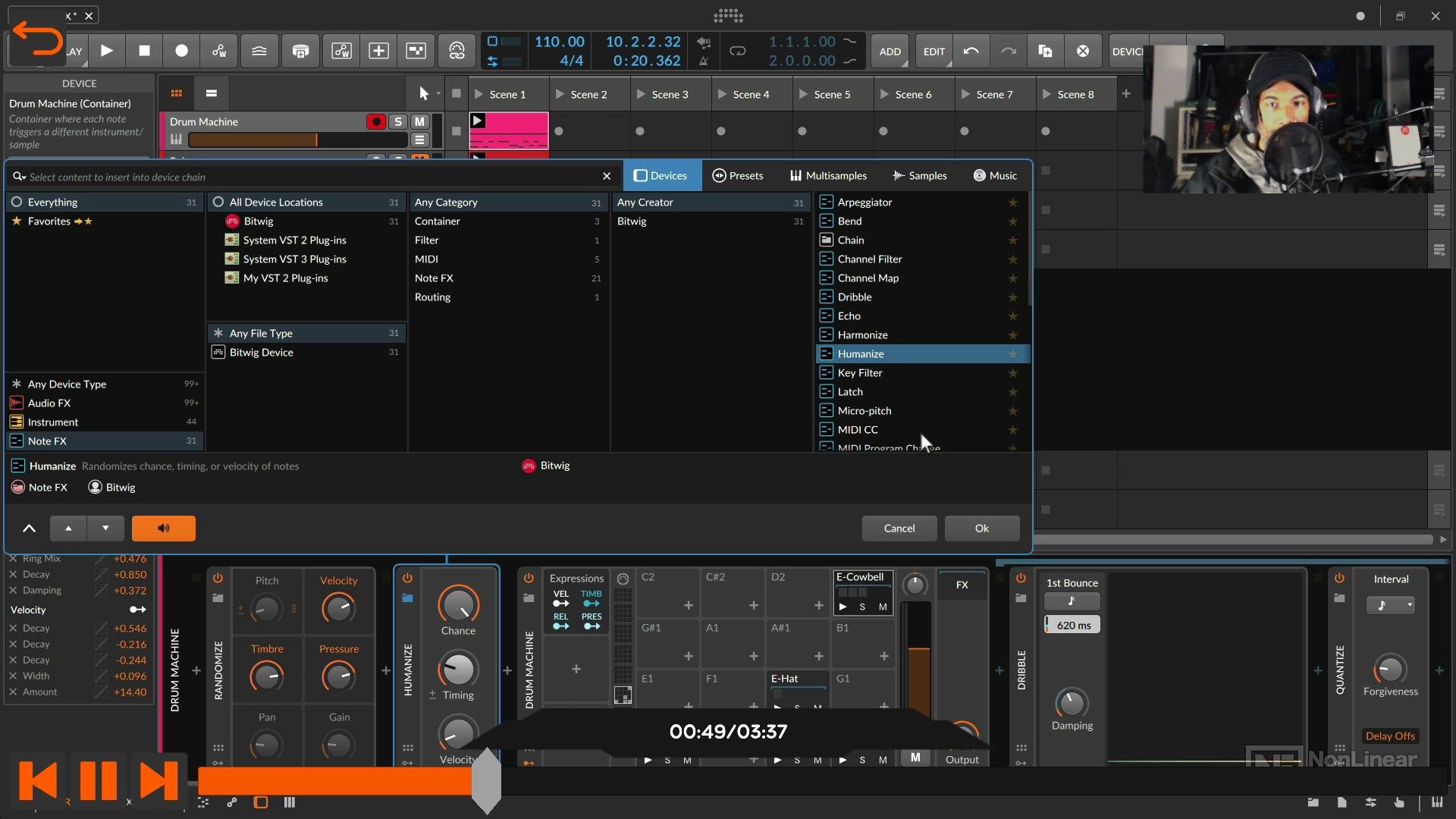 About Exploring Guide For Note FX
Bitwig Studio keeps on evolving and adding incredible new features. The new Note FX devices in version 4.1 let you to manipulate MIDI notes in various fun and creative ways. These devices are great when it comes to generating new musical material out of simple ideas… and that's before you start combining them and adding Bitwig's modulators to the mix! As you'll learn in this course, Note FX are amazing tools for creating variations and adding controlled chaos to your music.
The course begins with Thavius experimenting with the Randomize, Dribble and Quantize Note FX, turning a simple one-bar drum loop into a much more interesting pattern. Moving on from the drums, you learn to use the Strum Note FX to make your chords more expressive, by fragmenting the notes, somewhat like a guitarist would.
Next is the new Ricochet device, which treats notes as balls that bounce and collide in a polygon, affecting panning and timbre. As much fun to hear than to watch! Continuing with the course, you explore other Note FX like Note Repeat, Bend and Humanize. Thavius also demonstrates different ways to combine Note FX together with modulators, for limitless musical possibilities…
So let a Bitwig Certified Trainer show you how to get the most out of Note FX. Join Thavius Beck in this course, and bring some controlled chaos into your music!
Key features
Featuring our industry specialist trainer, Thavius Beck !

This course on Note FX will show you everything you need to know!

Including a fully interactive interface!

With 12 videos, and 52 minutes of valuable reference material!

So if you're looking to learn BitWig Studio Note FX, look no further...

This Ask.Video course is the best and fastest way to learn it !