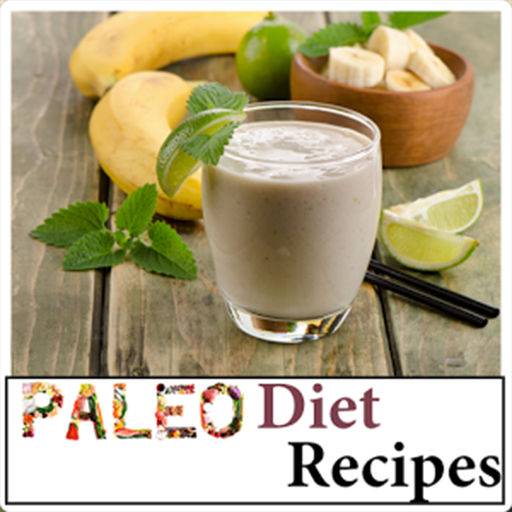 NutriBullet Recipes - Paleo Diet Smoothie Recipes
App details
Product ID
XPFFXNQBL5PFH4
About NutriBullet Recipes - Paleo Diet Smoothie Recipes
At present, Paleo is one of the most popular diets. The idea is to eat in a way that is similar to that of a Paleolithic man. It is believed to have helped people for weight loss and overall health because the food sources are closest to its natural form.
The Paleo diet prohibits the use of dairies, grains, sweets, and too much fatty foods. This recipe app brings you a wide selection of healthy smoothies that are also Paleo-Friendly.
Common ingredients used in the recipes are fresh fruits and vegetables, nuts and seeds, coconut milk, coconut water, almond milk, and freshly brewed herbal teas like green tea.
All of the smoothie recipes in this app were developed to meet the nutritional needs of people who are following the Paleo Diet. They are guaranteed delicious and nutritious, to achieve this you will need a powerful machine such as "NUTRiBULLET Superfood Extractor". It is the most trusted brand when you want to get all the healthy goodness out of your smoothie ingredients because it has the capacity to break down food into its tiniest form that the body can easily absorb.
This Nutribullet Smoothie Recipes for Paleo app is very easy to navigate. You can simply tap on the photo of your desired recipe to show all the details including Nutritional Information. This amazing app also allows you to make a Shopping List by selecting all the ingredients that you need to buy.
I am sure you are excited to try all the recipes here, get started by DOWNLOADING this app TODAY!
Featured recipes in this app:
Avocado Citrus and Almond Smoothie
Coco Banana and Almond Freeze
Refreshing Tropical Blend
Minty Pineapple Banana and Coconut Smoothie
Almond Banana Kiwi Smoothie
Mango Passion and Banana Smoothie
Coco Pine and Lime Smoothie with Honey
Mango Almond and Flaxseed Smoothie
Banana Almond and Broccoli Smoothie with Hemp
Mango Papaya and Coconut Shake
Citrus Apple Smoothie with Flax
Fig Banana and Almond Smoothie
Green Power Smoothie with Flaxseeds
Blueberry Banana and Coconut Smoothie
Taste of Fall Smoothie
Almond Lychee Banana and Chia Smoothie
Grape and Blueberry Smoothie
Apricot Banana and Coconut Smoothie
Beet Pear and Coconut Smoothie
Apple Acai Berry and Almond Smoothie
Banana Flax and Coconut Blast
Strawberry Banana Breakfast Smoothie
Banana Kiwi and Spinach Smoothie
Coconut Lychee and Lime Smoothie
Rhubarb Berry and Pear Smoothie with Flax
Dragonfruit Banana and Coconut Smoothie
Watermelon Pear Fennel Smoothie
Key features
Avocado Citrus and Almond Smoothie

Coco Banana and Almond Freeze

Refreshing Tropical Blend

Minty Pineapple Banana and Coconut Smoothie

Almond Banana Kiwi Smoothie

Mango Passion and Banana Smoothie