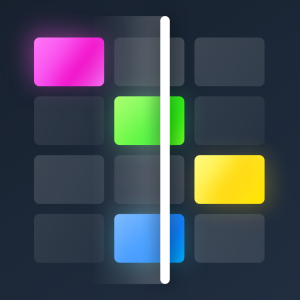 Pads Studio: Professional Beat Sequencer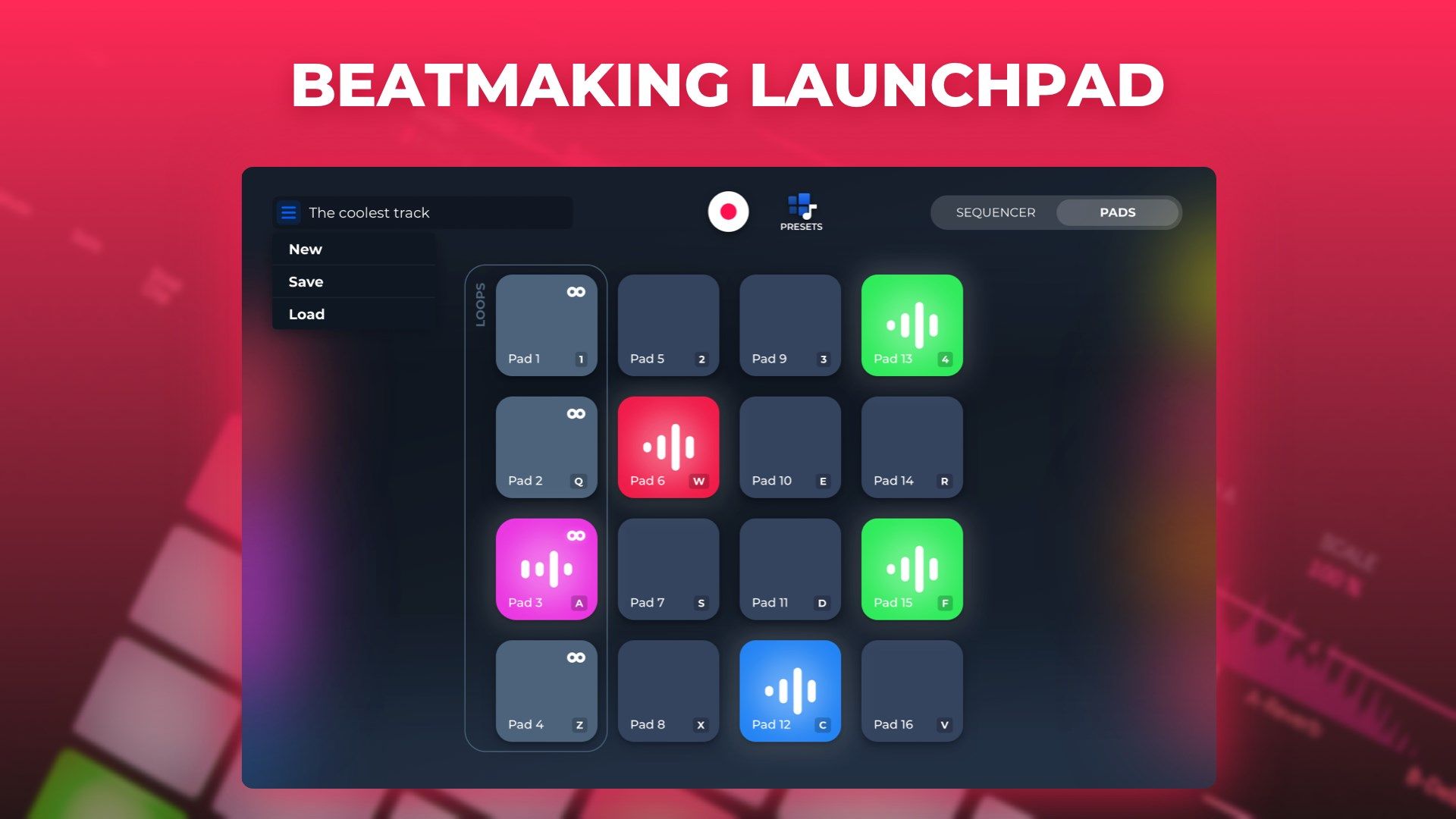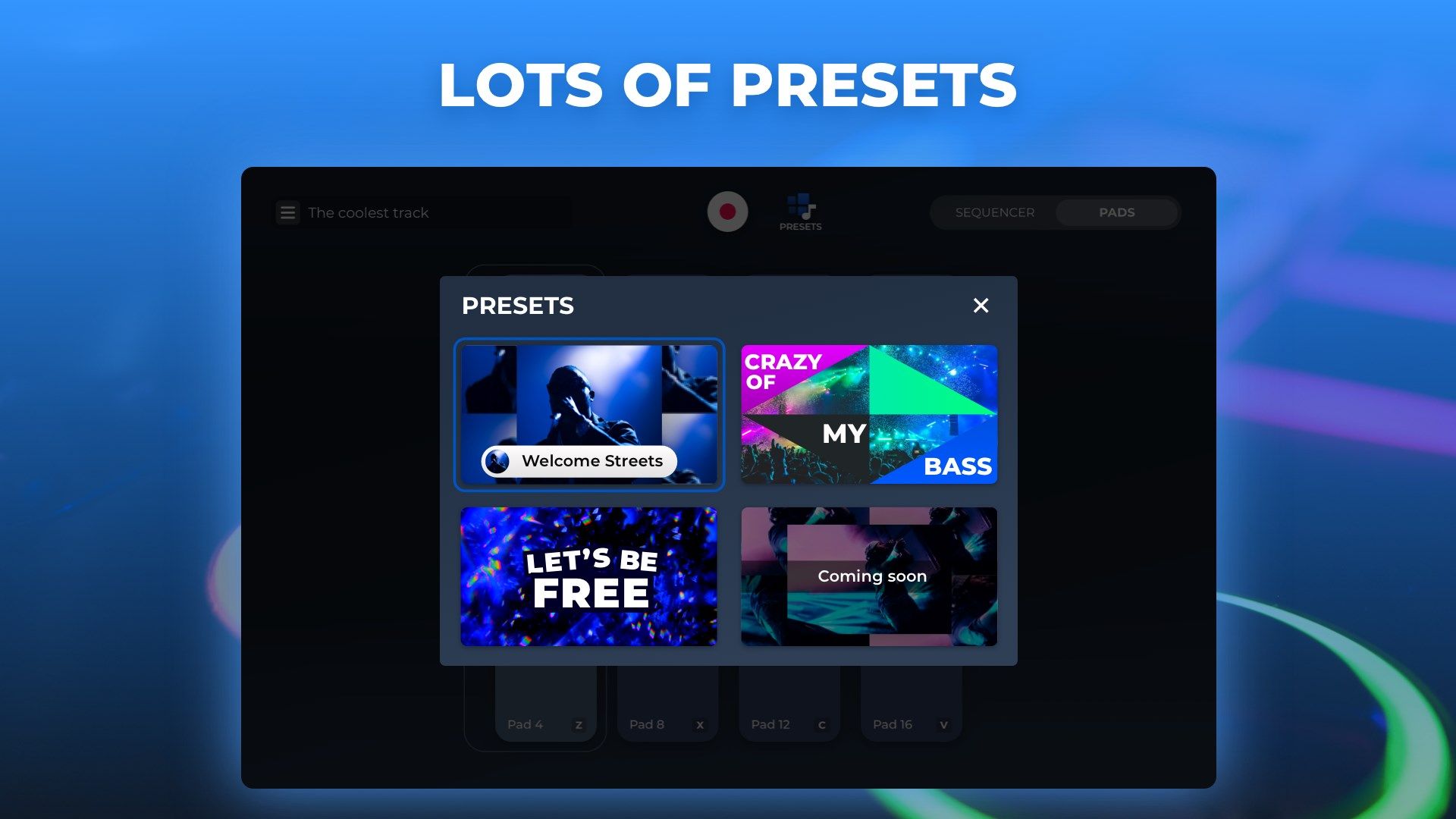 About Pads Studio: Professional Beat Sequencer
This music making app is a professional sequencer that features your most favourite genres. Combine different samples and play them on repeat to make new sounds! To help you create new tracks we have organized a collection of samples and presets. Play the demo to hear how each preset sounds. You can also change some sound parameters using the customizable sound settings bar. Use presets and assign pads to specific hotkeys. Play them using keyboard and experiment outside the limits of a single genre!
First choose the main loop that will set the tone for the whole project. Then add more sounds creating repeating patterns that are referred to as sequences. Tracks loop indefinitely to let you experiment for as long as you need until you find the sound that you desire! Add you own tracks to create unique mixes. Adjust the volume of the sound and beat rate.
The app features:
Sequencer with customizable looped tracks;
Library of 100+ samples structured by genre;
Volume and tempo settings;
Various tabs for different projects;
Numerous pads which can be played using hotkeys;
Presets for different styles of electronic dance music to choose from.
Save the resulting mixes to a desired place on your device to share them with friends or to play them later! With Pads Studio Sequencer music never stops!
Key features