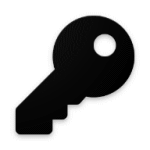 PassShake - Password Manager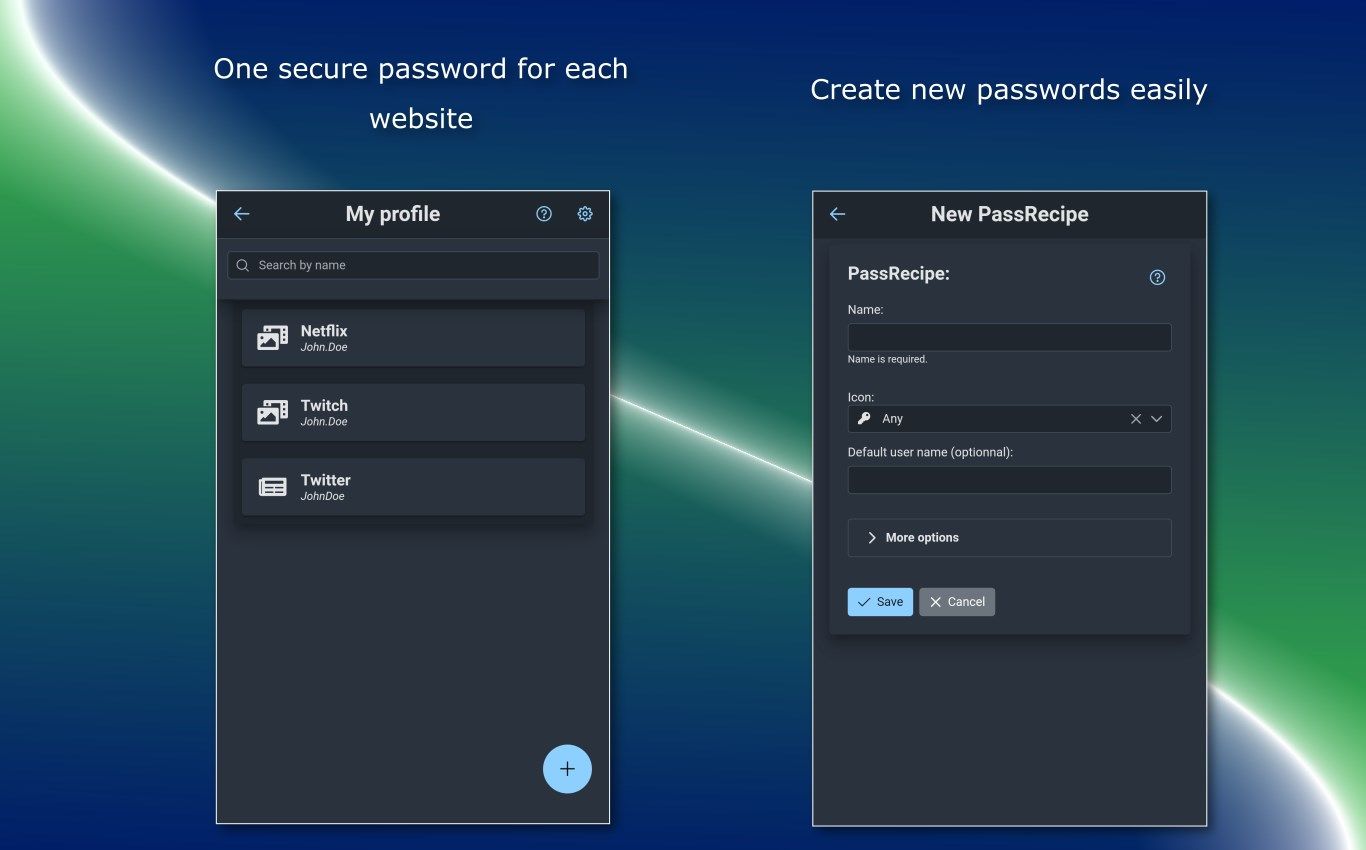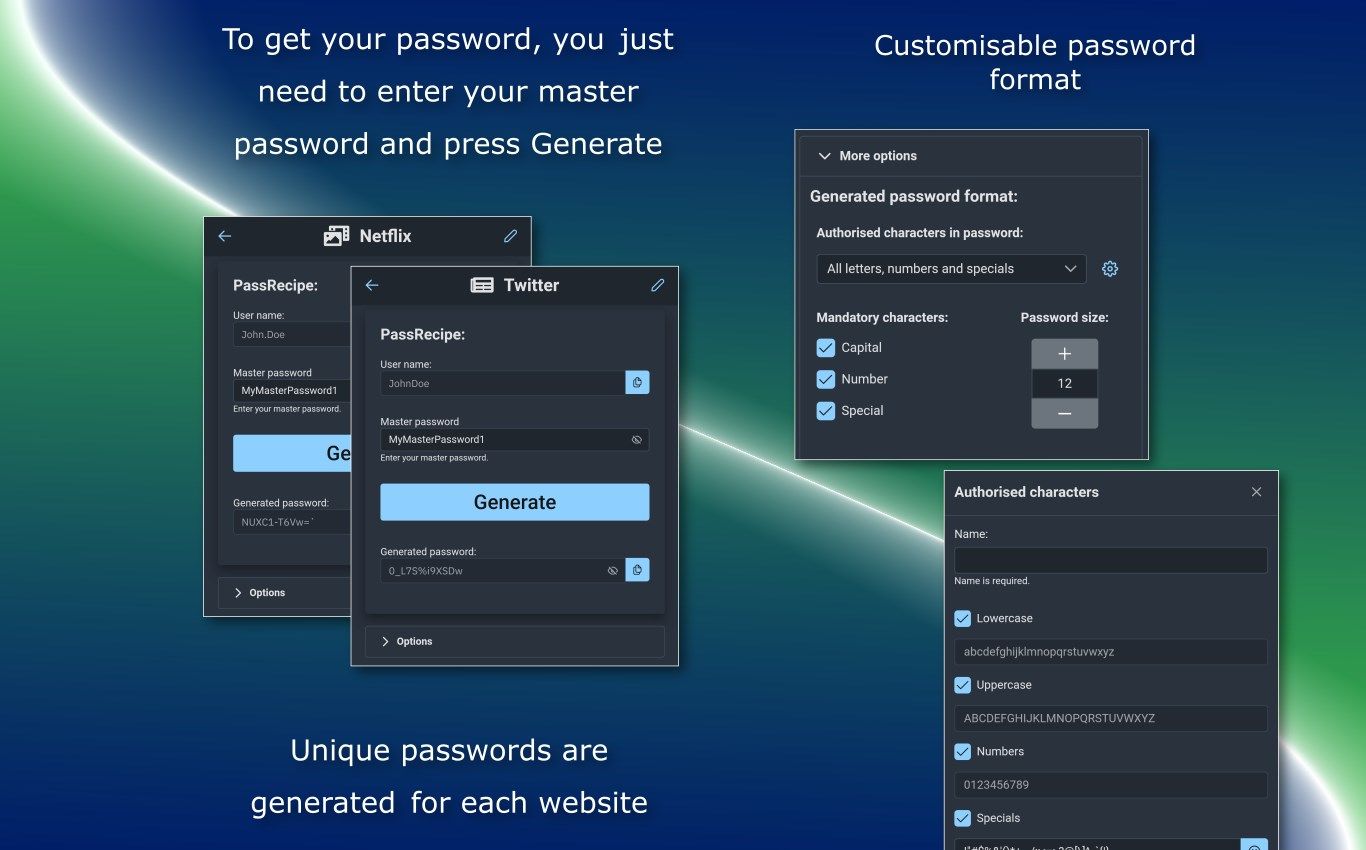 About PassShake - Password Manager
Easy-to-use password manager allowing the generation of secure passwords and the configuration of their format.
PassShake will generate a unique password for each website from your master password. Whenever you want to retrieve the password of a website, you only have to enter your master password in PassShake and the same password will be generated.
Your passwords are not stored, only the elements allowing their generation are.
If a wrong master password is used then an incorrect password will be generated.
Generation of strong passwords
Generate and regenerate your passwords
Encrypted user profile (AES-256)
Simple user interface
Generation of customizable passwords
Import and export of user profile
Multi profile
Available on Android and Windows 10,11
No advertising and no subscription
TRY IT FOR FREE by installing the demo version.
How to create a password recipe?
First you will need to find a master password, it will be used for generating all your others passwords. So make it strong and be sure to remind it.
Let's create a PassRecipe for Twitter:
Enter the website name for which you need a PassRecipe (e.g. Twitter), select an icon, then fill an user name if you want, and finally validate. Your PassRecipe is ready to generate your password.
Enter your master password.
Click on Generate. Your password is now visible below. You can now copy,paste it and replace your old Twitter password with the secured password generated.
You want to retrieve your Twitter password? That's easy:
Open your PassRecipe Twitter
Enter your master password
Click on Generate
Your password for Twitter is shown
Key features
Strong password generation

Generate and regenerate your passwords

No passwords are stored, only password generation's pararameters are stored

Customisable passwords generation

Export and import user profile