 PC Access Notifier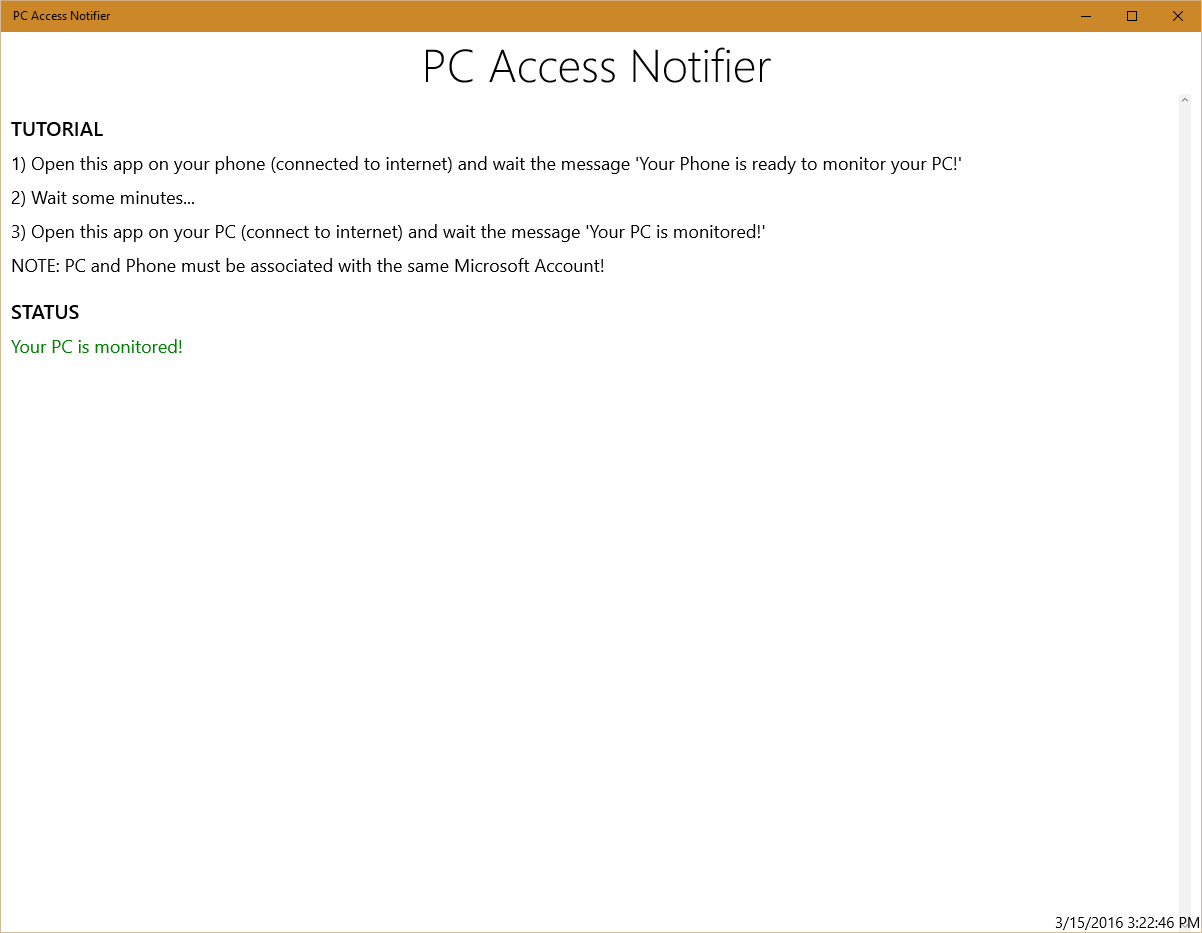 About PC Access Notifier
Receive a notification on your Windows smartphone when your Windows PC or tablet is turned on and connected to internet!
This app is very useful to find out if someone use your PC when you're not at home or at work.
To make running this app your smartphone and your PC must be logged with the same Microsoft Account and app data synchronization must be enabled across your devices.
Key features