 Penteract Password Generator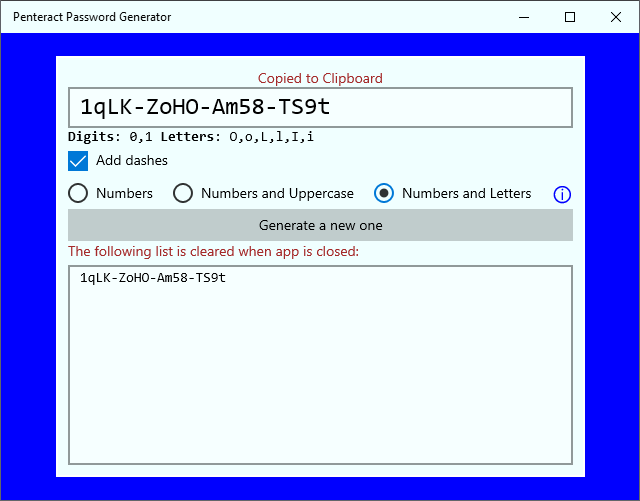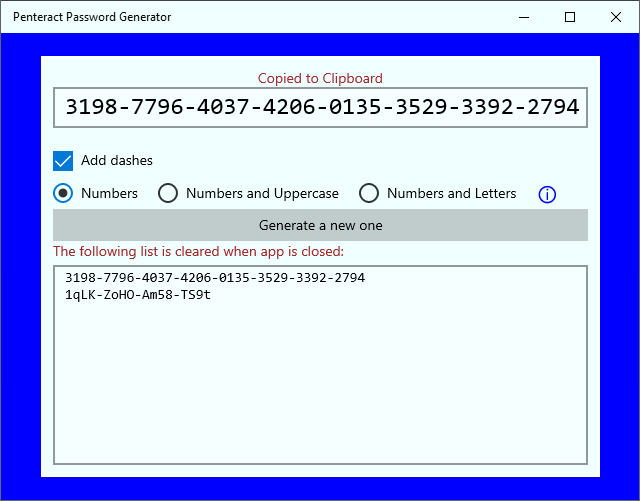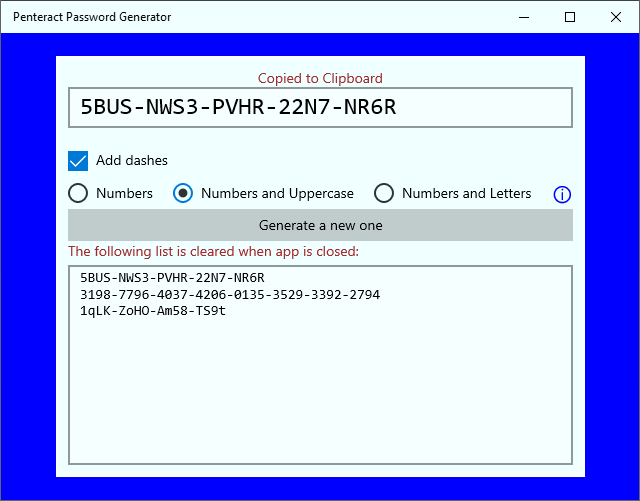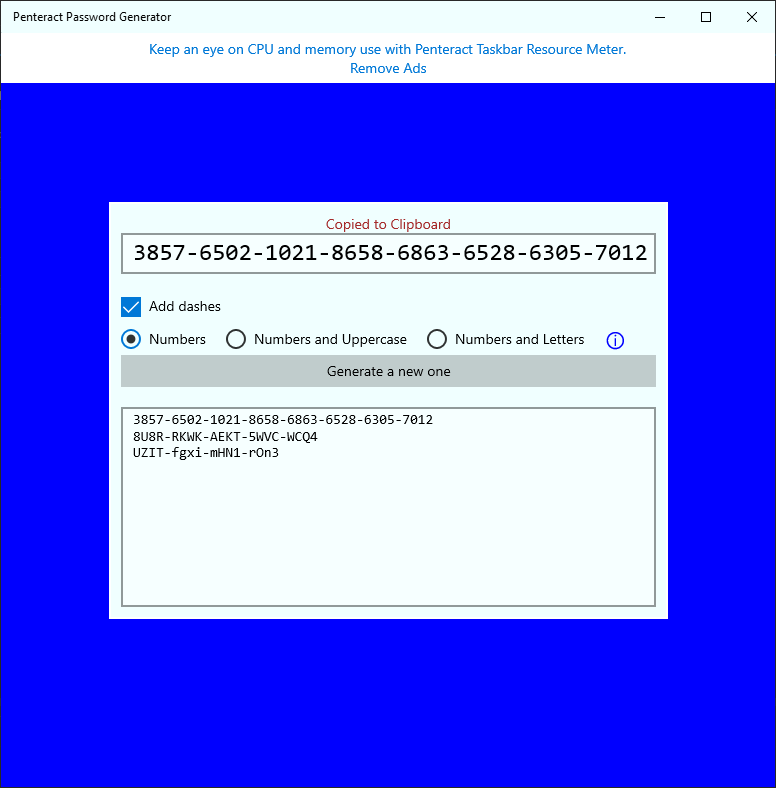 About Penteract Password Generator
Password Generator using Windows' built-in cryptographic random function.
VERY easy to use.
Contains a non-intrusive ad that can be removed with an in-app purchase. i.e. You can use the generator without purchasing the in-app purchase.
Key features
Option for dashes to ease copying the password by hand if so required.