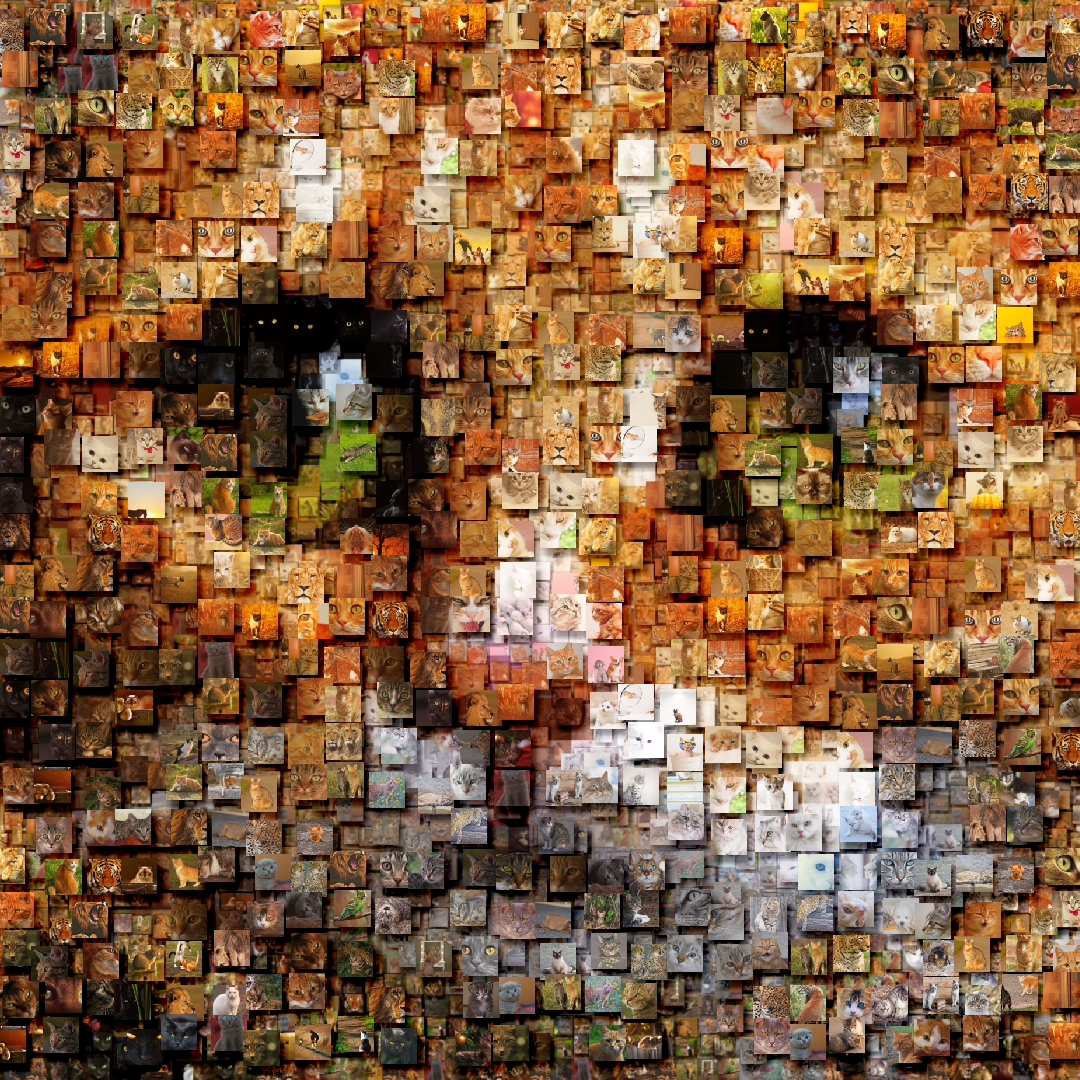 Photo Mosaic Creator
App details
Product ID
XP8K0ZH7TT50GS
About Photo Mosaic Creator
Transform your photos into unique, one-of-a-kind mosaics with our state-of-the-art Photo Mosaic Creator software. Whether you're a professional artist or a beginner, you'll love the endless mosaic design possibilities.
Photo Mosaic Creator is most advanced mosaic application. Easy create perfect photo mosaic or picture collage. Use your own photos and create personalized gift.
Check mosaic gallery: https://www.aolej.com/mosaic/gallery.htm
Photo Mosaic Creator is a powerful software tool that allows users to create stunning image collages from their own high resolution photos. With its advanced image processing capabilities, Mosaic Creator is able to seamlessly blend multiple images together to create a cohesive and visually striking photo mosaic or collage.
One of the standout features of Mosaic Creator is its ability to randomly place photos into a grid layout. This can be especially useful if you want to create a collage with a more organic, relaxed feel. Simply select the images you want to use, and Mosaic Creator will randomly place them into a grid layout for you. You can adjust color enhancements to fine-tune the final result.
With Mosaic Creator, you can choose from a variety of templates or create your own custom arrangement. The software is easy to use, with a user-friendly interface that guides you through the process step by step. Plus, you can save your mosaic in a variety of sizes and resolutions, making it perfect for printing or sharing digitally.
But that's not all – Mosaic Creator is also a great tool for businesses. Use it to create promotional materials or unique marketing campaigns that stand out from the crowd. You can even have your mosaic printed on a canvas or other medium to create a one-of-a-kind display for your business.
Key features
Render beautiful photo mosaics

Calculate mosaic tile design

Advanced mosaic filling options

Priority rendering and colorization