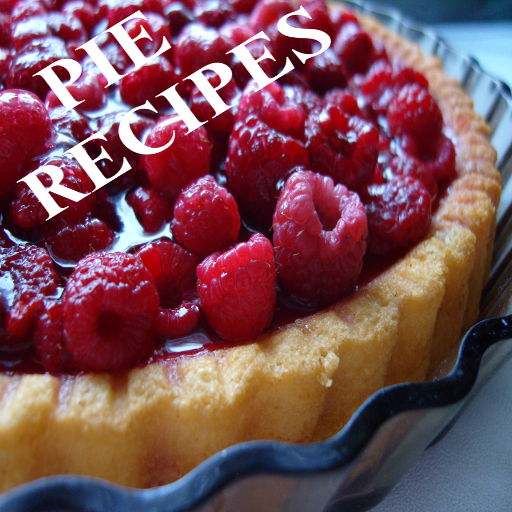 Pie Recipes
App details
Product ID
XPFFCNMBVLS9JL
About Pie Recipes
If you need a classic apple pie recipe, then this is it. It's easy and fun making homemade apple pie and this recipe is bound to be a favorite.
3/4 cup white sugar
2 tablespoons flour
1/8 teaspoon salt
1 teaspoon ground cinnamon
1/4 teaspoon ground nutmeg
6 tart apples, peeled, cored and sliced
2 tablespoons butter
2 tablespoons whiskey or vanilla extract
2 (9-inch) unbaked pie crusts
Directions
Preheat oven to 450 degrees.
Prepare pie crust and put bottom layer of crust into a 9-inch pie pan.
In a small bowl, mix together the sugar, flour, salt, cinnamon and nutmeg. Place sliced apples in a large bowl and sprinkle with the sugar mixture. Toss mixture until apples are completely coated. Spoon apples into the pie crust.
Dot the apples with butter or margarine and sprinkle the whiskey/vanilla on top. Put on the top layer pie crust and crimp closed. Make several slits in top of crust to vent.
Bake for 10 minutes. Lower oven temperature to 350 degrees and bake for another 40 minutes.
Here are some of the pie recipes that you will discover in this ebook:
Almond Joy Pie
Almond Macaroon Cherry Pie
Amazing Peanut Butter Pie
Ambrosia Cream Pie
Amish Brown Sugar Pie
Angel German Chocolate Pie
Apple Brown Betty
Apple Butter Pie
Apple Butterscotch Pie
Apple Cheddar Cheese Pie
Apple Cranberry Pie
Apple Crisp
Apple Crumble Pie
Apple Pie with Cheddar Cheese Crust
Apple Pie
Apple Raisin Pie
Applesauce Cake and Custard Pie
Apricot Coconut Cream Pie
Apricot Mince Pie
Banana Caramel Pie
Banana Chocolate Cream Pie
Banana Cream Pie
Banana Marshmallow Pie
Banana Meringue Pie
Bavarian Swiss Chocolate Pie
Berry Custard Pie
Best Cherry Pie
Best Ever Caramel Pie
Black Bottom Pie
Black Forest Pie
Black Russian Pie
So, go ahead and grab your free app on pie recipes now and start baking.
Key features
Here are some of the pie recipes that you will discover in this ebook:

2. Almond Macaroon Cherry Pie

3. Amazing Peanut Butter Pie

6. Angel German Chocolate Pie

9. Apple Butterscotch Pie

10. Apple Cheddar Cheese Pie