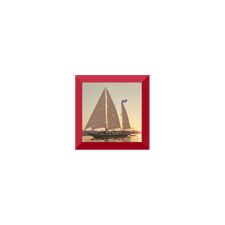 Pilot of Boat
About Pilot of Boat
Pilot of boat
The application has the following functions:
• GPS location of the boat
• Detection of depths of sea, automatic and manual
• Calculation and detection of the course
• Automatic saving of route
• Detection of lighthouses in area
• Anchor alarm
• Plank control
• Weather forecast hourly for the sea and for 5 days
• Calculation of the virtual route
• Compass
• VTS Marine Traffic
• OpenSea Map
• Altimeter
• Setting units of measure
GPS tracking shows the position of the boat and the route on the map and draw step by step the path computing course, magnetic declination, distance, speed, GPS coordinates.
A sounding sonar detects the depths of the sea on the map without the need to purchase marine maps, this function is valid all over the world, the sonar performs a survey every 3 minutes and emits a characteristic sound.
An alarm sounds if the boat moves away from its anchor position.
The dashboard displays the control position, distance, speed, and magnetic declination.
Weather time, valid throughout the world, indicate the forecast for 5 days or weather times of the day and even view the forecasts of sea waves.
The virtual route on the map allows you to calculate the route to follow step by step, giving the distance and route information at each point.
The compass indicates the position in the North (true course).
The radar button shows VTS Marine Traffic and the OpenSea Map.
The altimeter shows the cartesian graphic of depth for 1 nautical mile along the route.
Key features