 Podcast Manager for Garmin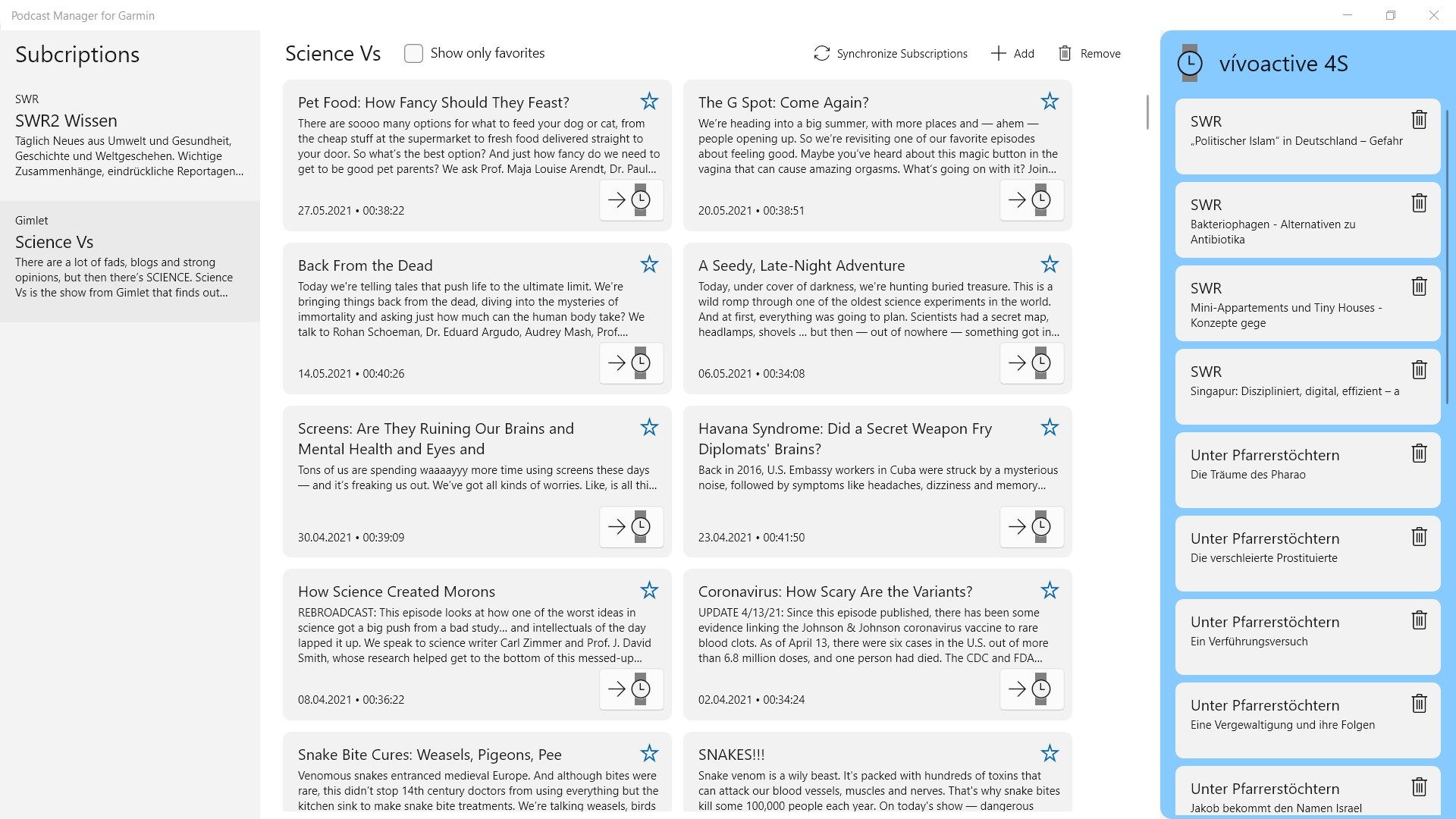 About Podcast Manager for Garmin
Use the one day free trial to test if this app is compatible with you Garmin device.
Podcast Manager for Garmin allow you to organize and download podcasts from a given RSS URL (you can also find these RSS URLs in directories like listennotes.com).
It will download and transfer the podcast via USB with just one click to your Garmin. You can the listen to it offline without requiring any subscriptions service.
You can also delete podcasts on your Garmin if transferred with this app.
Mark some podcast episodes as favorites for easier organizing you queue of episodes to listen to.
Key features
Manage offline Podcasts on Garmin smartwatches via USB