 Podium (For Product Hunt)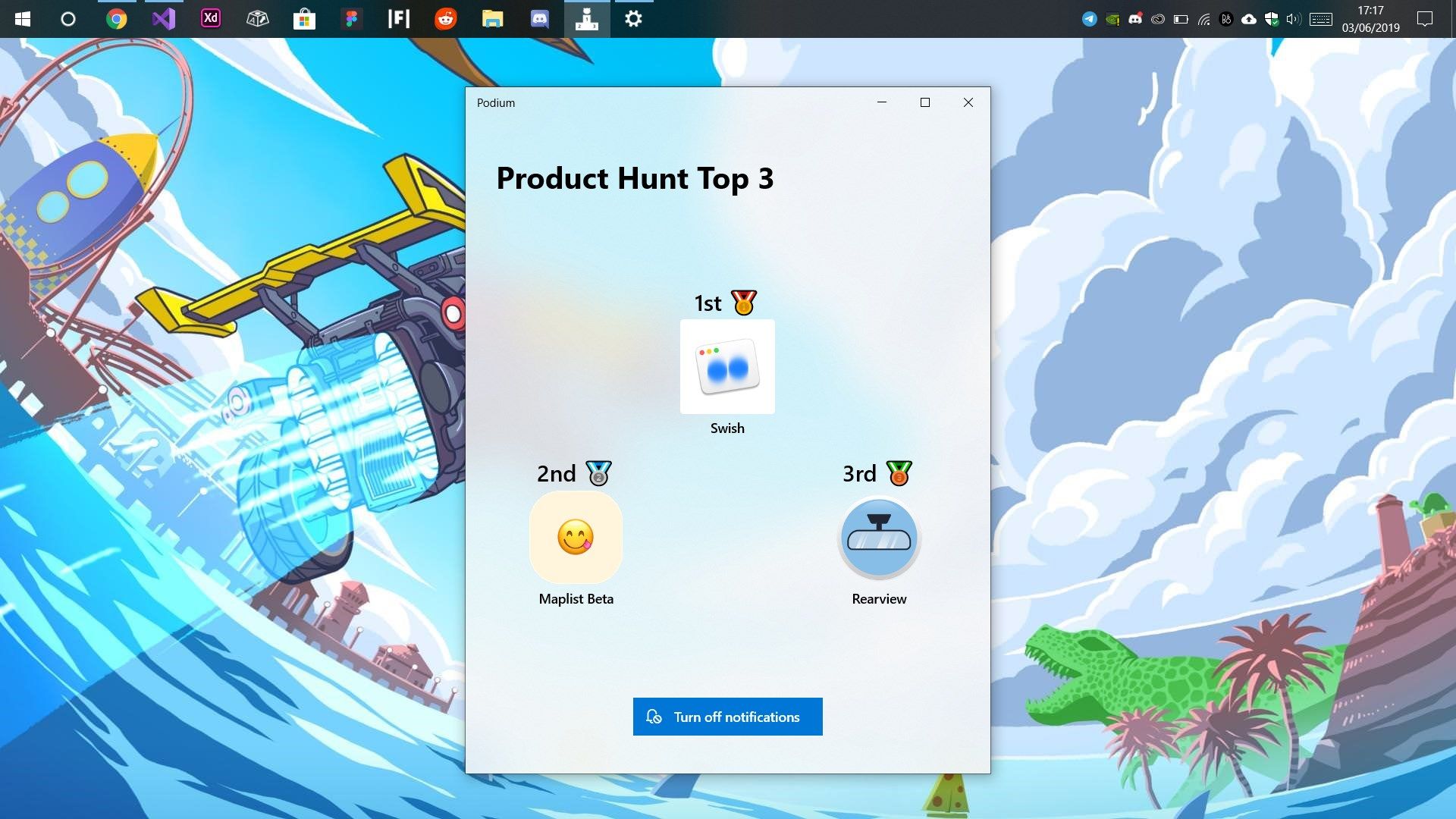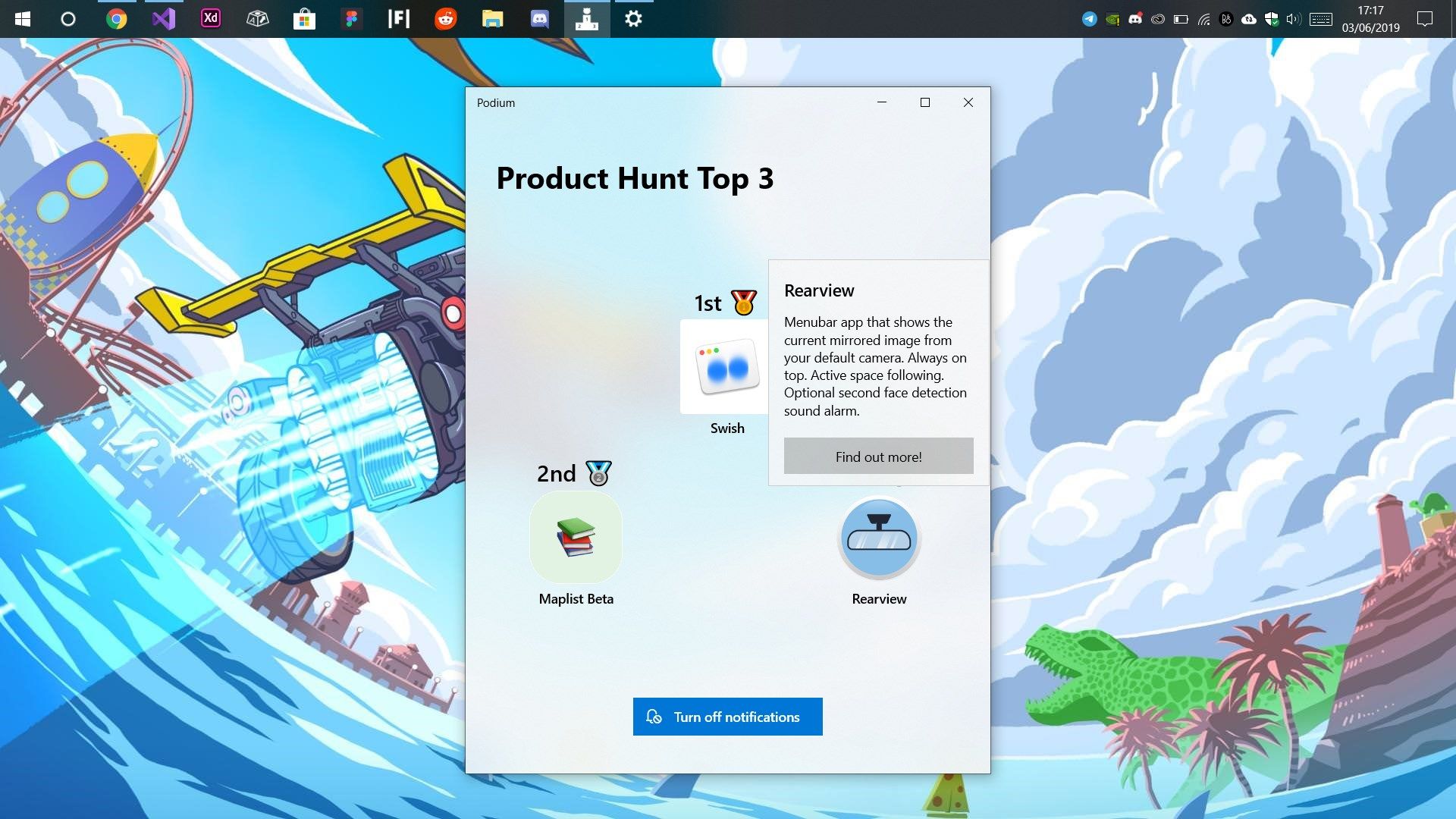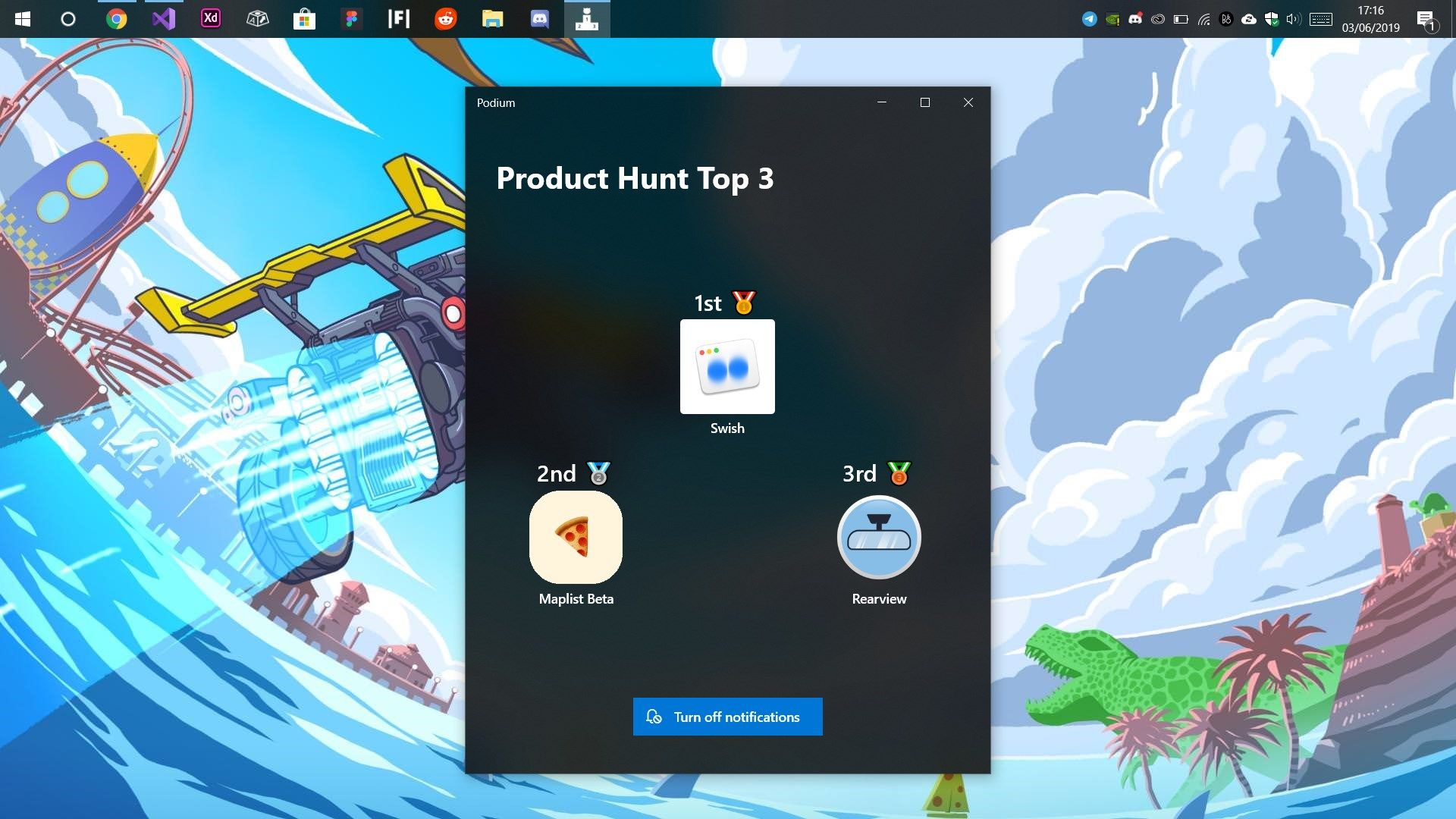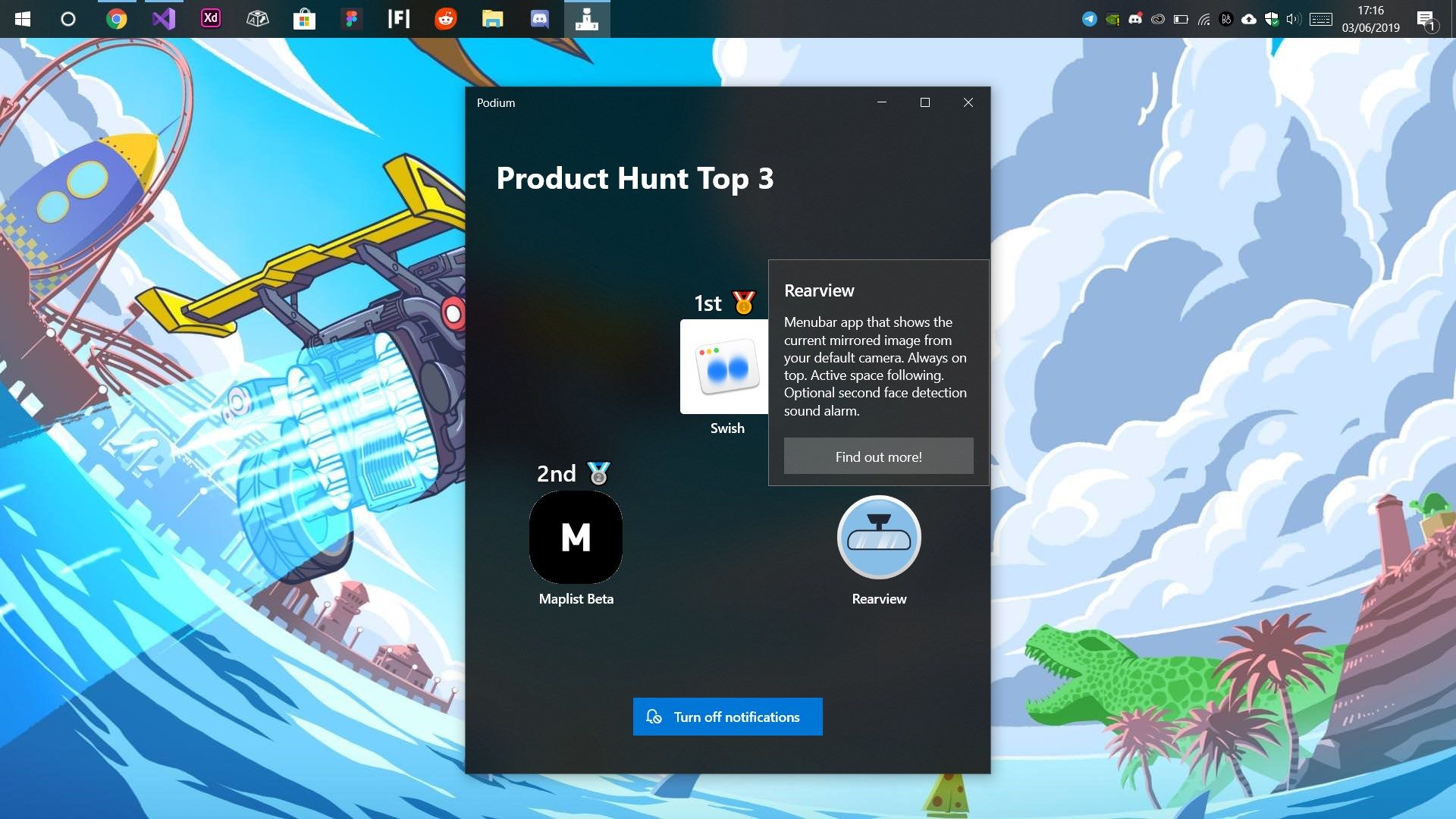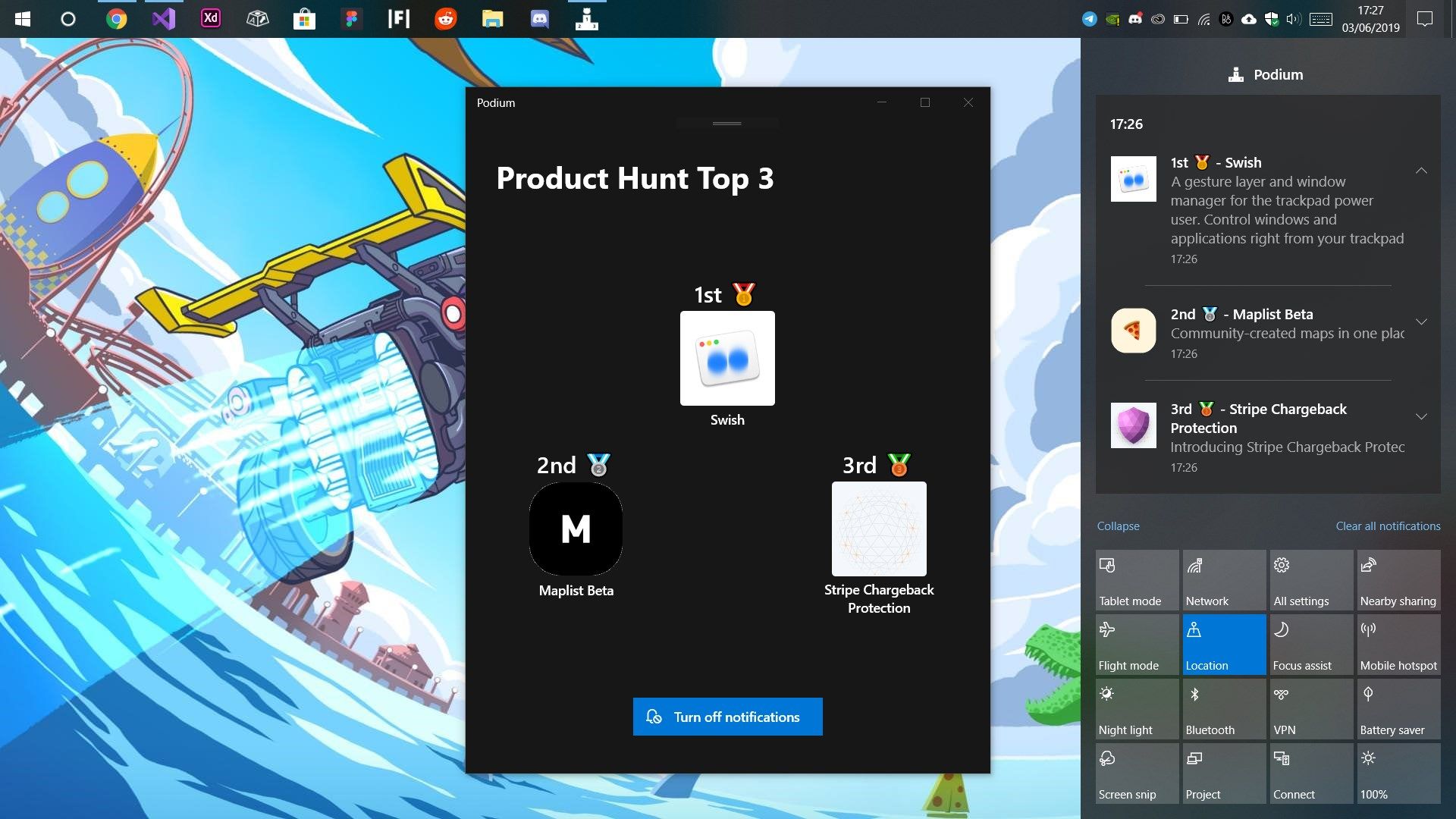 About Podium (For Product Hunt)
Keep up with the top products on Product Hunt.
Sometimes you want to know about the most popular products of the day however, you don't always have the time to check it.
With Podium, you receive notifications every 2 hours, showcasing the top 3 products on Product Hunt. This allows you to see how the feed changes over time without having to open the app but if you do get curious, you can click on a notification and get taken straight to its product's post on Product Hunt!
Key features
Notifications showing the top products every hour

App that let's you toggle the notifications whenever you want