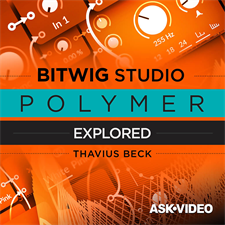 Polymer Explored for BitWig Studio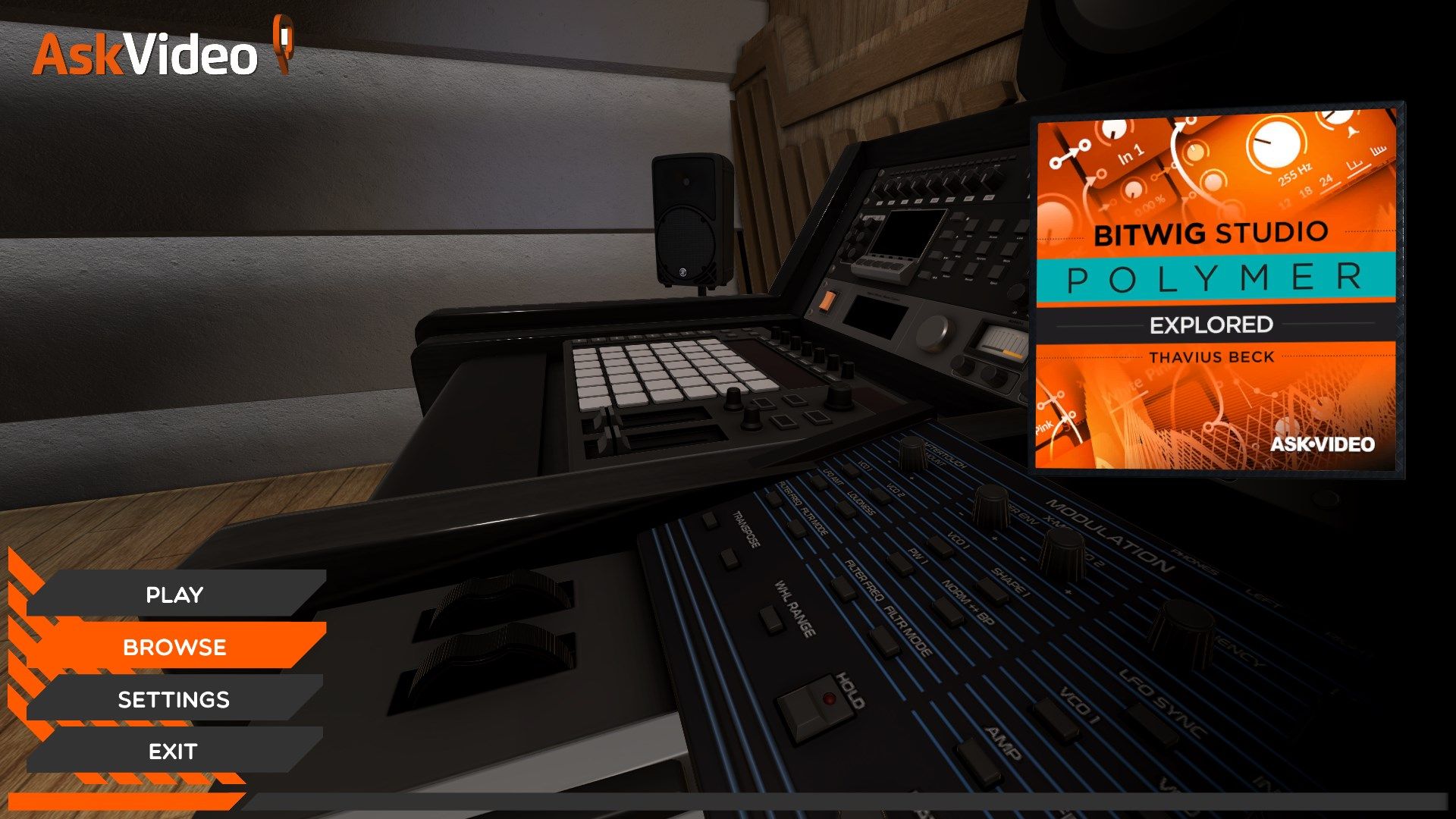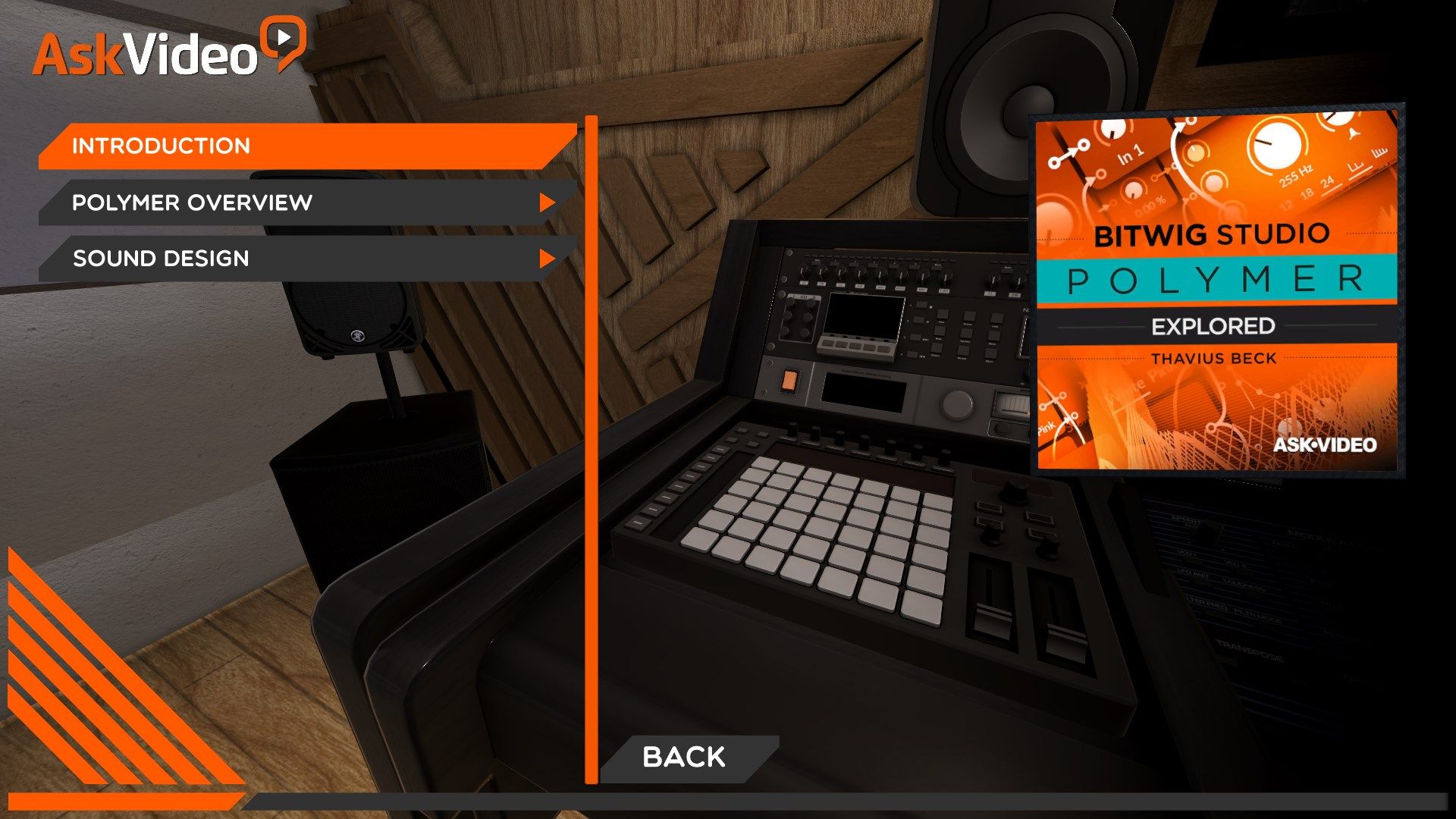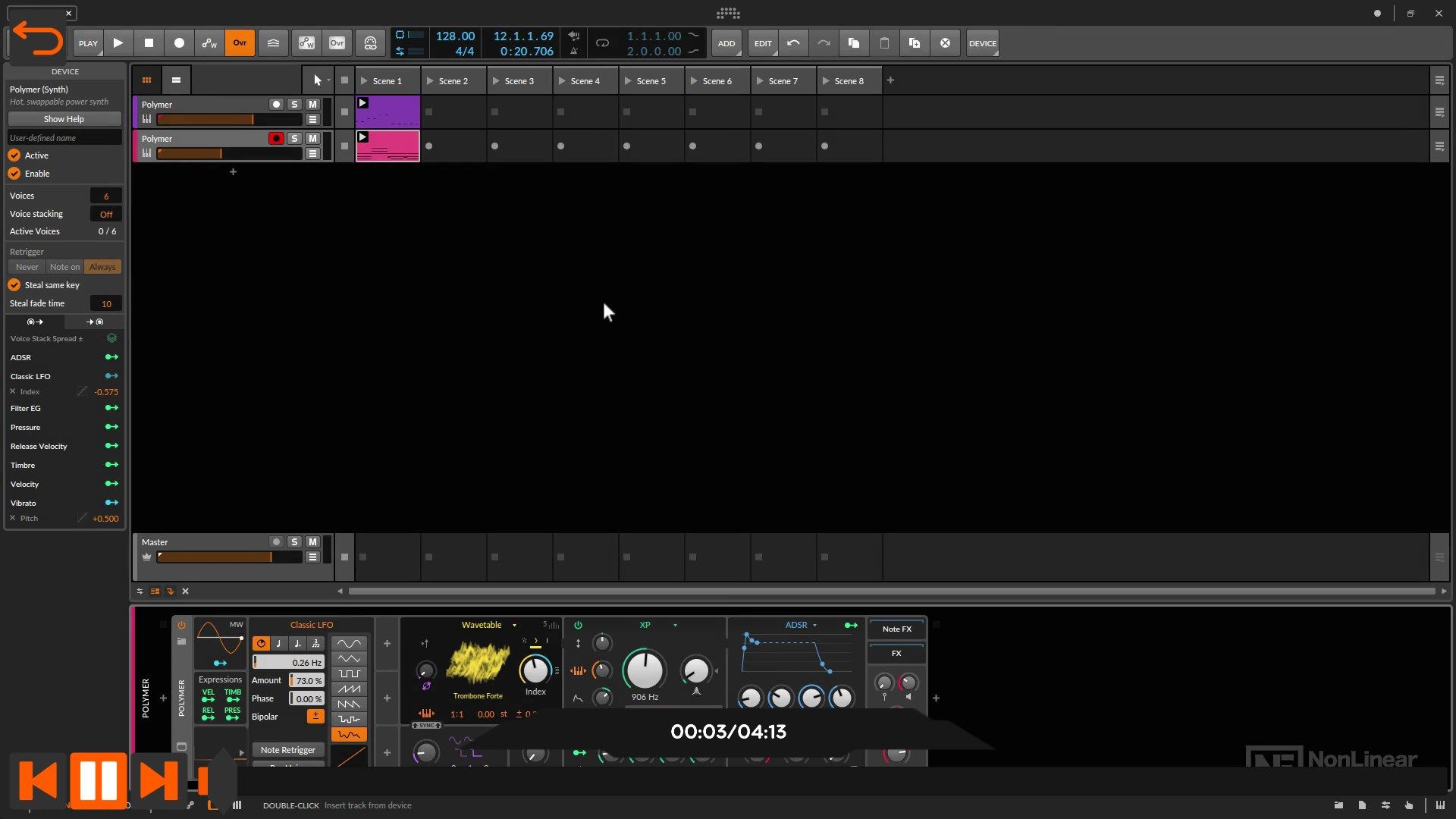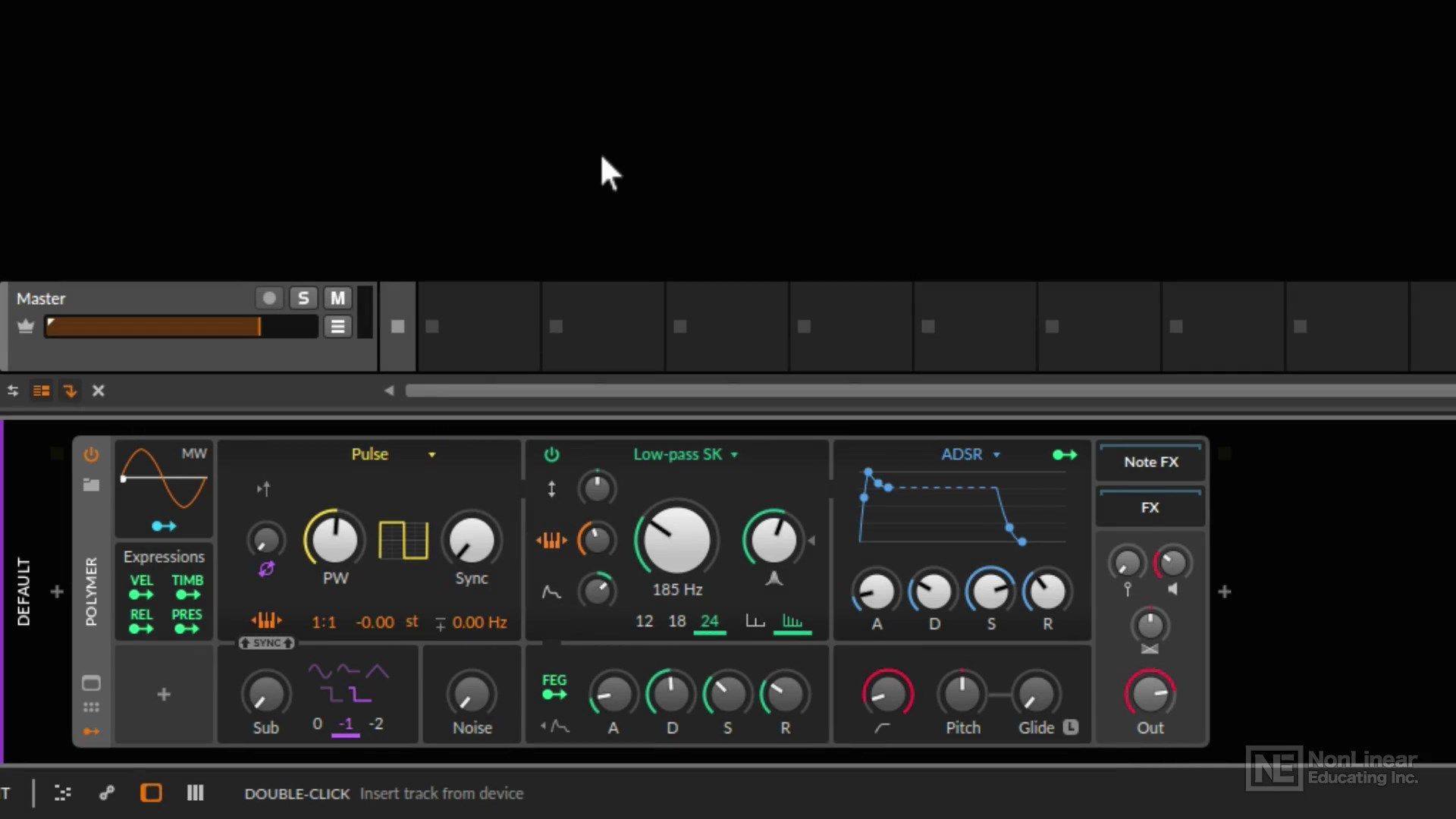 About Polymer Explored for BitWig Studio
Modularity has always been at the heart of Bitwig Studio, and the new Polymer synth is no different. With its swappable modules, you can quickly craft your own sounds, ready to be used in your music productions. Despite its small size, Polymer packs a lot of functionalities and it can have a steep learning curve. That's why we asked the very knowledgeable and always entertaining Thavius Beck to create this info-packed course. Watch it now, and become a Polymer expert yourself!
Before getting too deep into Polymer, Thavius gives a tour of the instrument where he explains its basic functions and structure. He then gives a deep explanation of the different Oscillator options and controls, including the brand new Wavetable oscillator. Next, you learn to create larger-than-life patches, thanks to unison mode and the Sub oscillator. Using the numerous filter and envelope options, you discover how to shape and control your sound exactly the way you want. And if you need even more options, you learn how to get under the hood and add even more modular possibilities. In the last section of the course, you get lots of practical sound design examples creation to inspire you…
Learning a new synth is one of the best ways to boost your creativity. Learn Bitwig Studio's Polymer now with this course, by artist and certified trainer, Thavius Beck.
Key features
Featuring our industry specialist trainer, Thavius Beck!

This course on Polymer BitWig Studio will show you everything you need to know!

Including a fully interactive interface!

With 20 videos, and 1 hour and 30 minutes of valuable reference material!

So if you're looking to learn XXX, look no further...

This Ask.Video course is the best and fastest way to learn it !