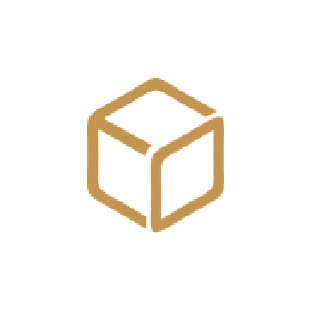 PostMate-Logistics Management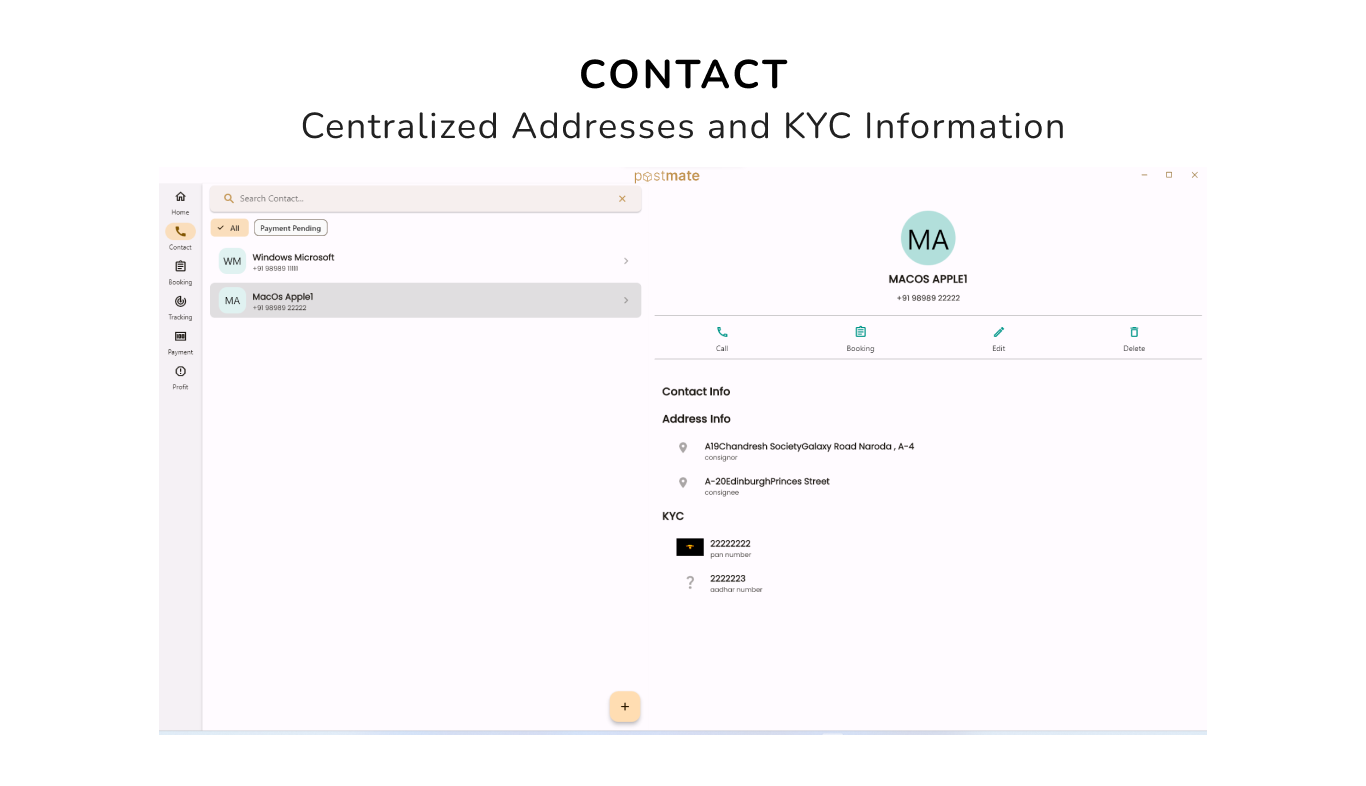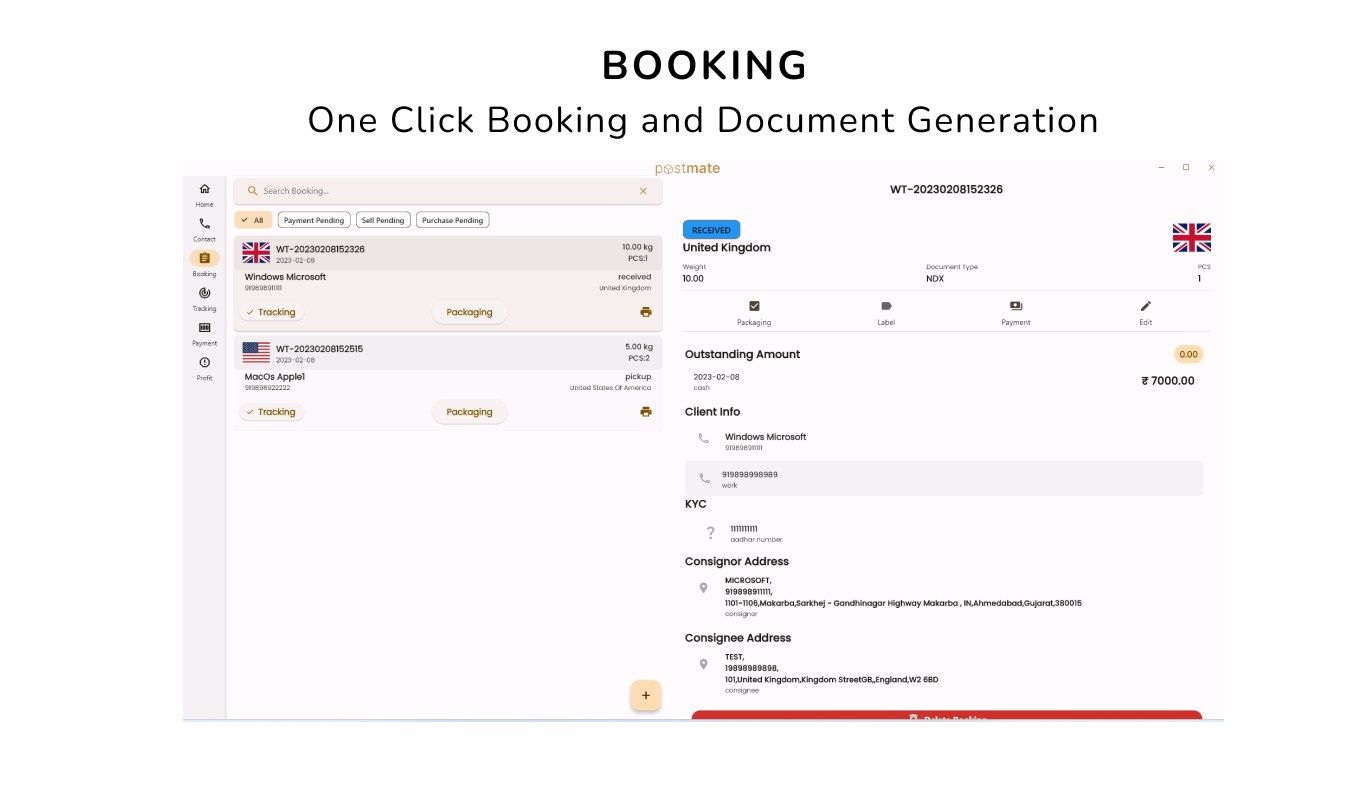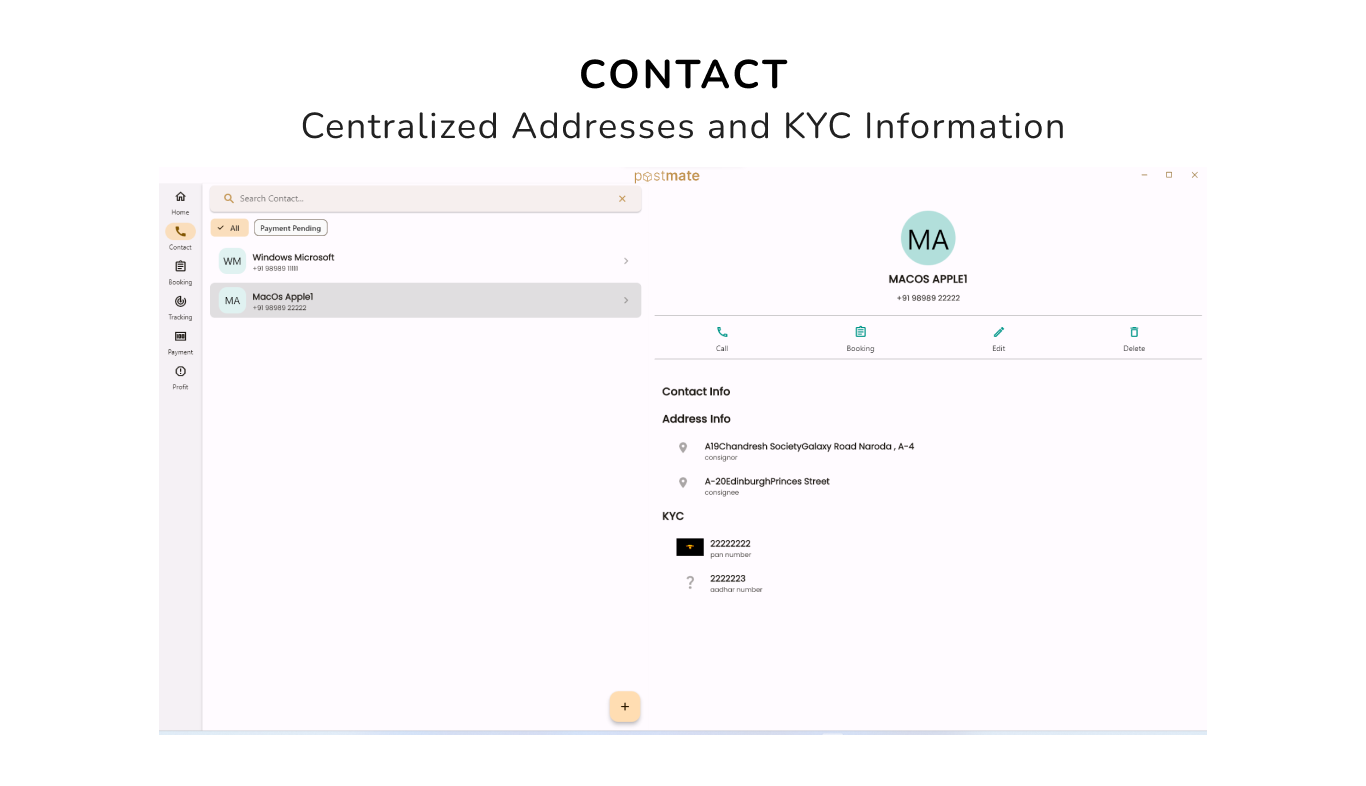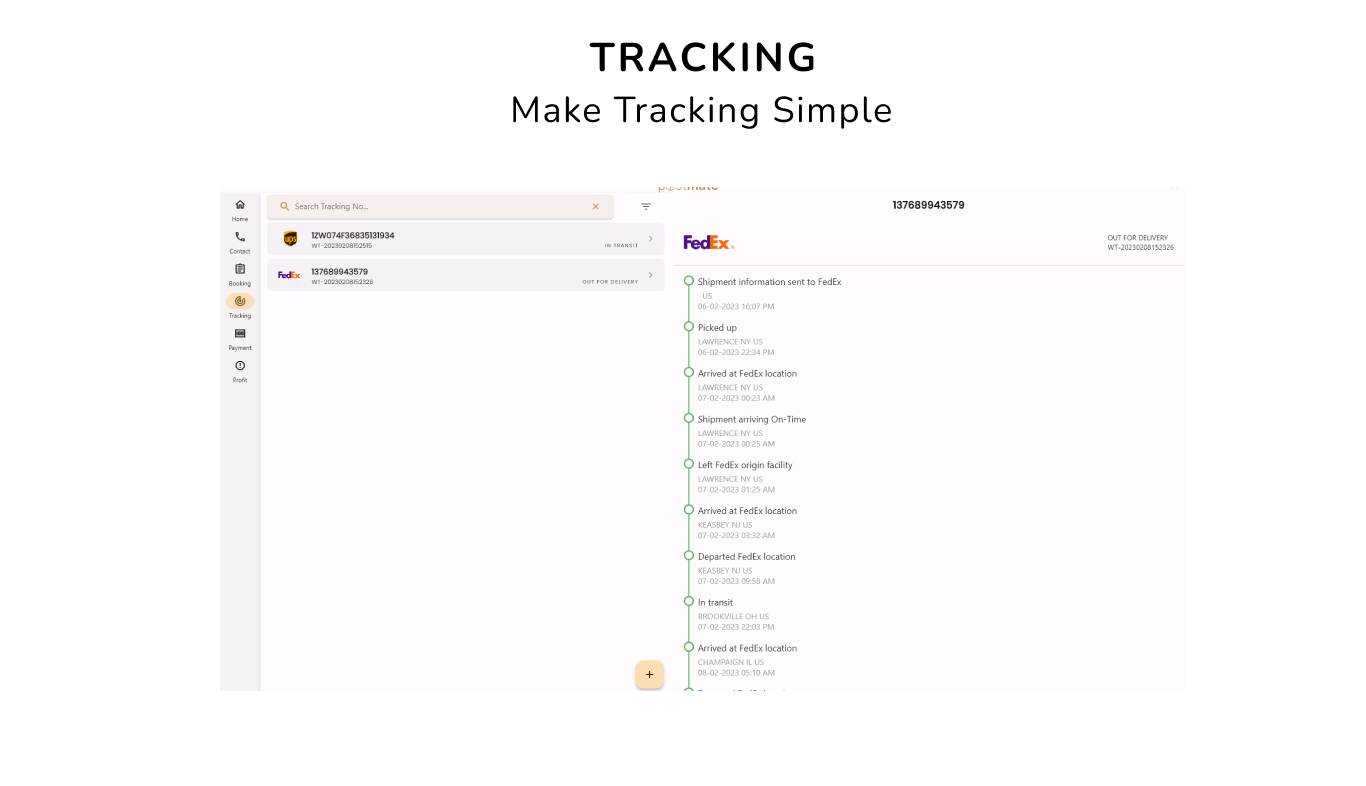 About PostMate-Logistics Management
PostMate - Logistics Manager : The Ultimate Solution for Pickup Management, Tracking, Booking, and Accounting
Are you tired of juggling multiple software and systems to manage your international courier operations? Look no further than our International Courier Software. Designed to provide a comprehensive solution for your shipping needs, our software streamlines the entire process, from pickup management to tracking, booking, and accounting.
Pickup Management: Our software allows you to manage all of your pickups in one central location. You can easily schedule and manage pickups, view pickup history, and even receive notifications for upcoming pickups.
Tracking: Our software provides real-time tracking updates for your shipments, so you always know where your package is. You can easily track shipments from your dashboard or through our mobile app.
Booking: Booking shipments has never been easier with our software. You can easily book shipments for your customers through our intuitive interface Our software integrates with major carriers, so you can choose the best option for your shipment to create label.
Accounting: Our software integrates with your accounting system to provide real-time data on your shipments and financials. You can view shipping and accounting data in one central location, so you can make informed decisions about your business.
We understand that running a successful international courier business requires attention to detail and a streamlined process. That's why we've created a software that provides everything you need to run your business efficiently. Say goodbye to the hassle of multiple systems and start managing your international courier operations with ease.
Key features
PostMate - The Ultimate Logistics Manager: Simplify Pickup Management, Tracking, Booking & Accounting. Streamline your shipping operations today!