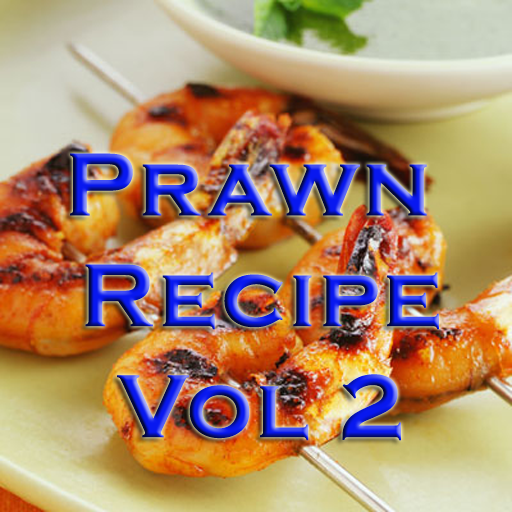 Prawn Recipes Videos Vol 2
App details
Product ID
XPFFF6322V0P7N
About Prawn Recipes Videos Vol 2
Delicious Prawns Recipes
This app content different prawns recipes.
Shrimp and prawn are important types of seafood that are consumed worldwide. In biological terms, shrimp and prawns belong to different suborders of Decapoda, however they are very similar in appearance and in commercial farming and fisheries, the terms are often used interchangeably. However, recent aquaculture literature increasingly uses the term "prawn" only for the freshwater forms of palaemonids and "shrimp" for the marine penaeids.In the United Kingdom, the word "prawn" is more common on menus than "shrimp"; while the opposite is the case in North America. The term "prawn" is also loosely used to describe any large shrimp, especially those that come 15 (or fewer) to the pound (such as "king prawns", yet sometimes known as "jumbo shrimp"). Australia and some other Commonwealth nations follow this British usage to an even greater extent, using the word "prawn" almost exclusively. When Australian comedian Paul Hogan used the phrase, "I'll slip an extra shrimp on the barbie for you" in an American television advertisement,it was intended to make what he was saying easier for his American audience to understand, and was thus a deliberate distortion of what an Australian would typically say.
In Britain very small crustaceans with a brownish shell are called shrimp, and are used to make potted shrimps.
They are also used in dishes where they are not the primary ingredient.
Disclaimer: We don't, in any way, shape or form, claim any ownership to the characters, images, or anything else related on the content of our app. All images used in this software product are owned and are copyrights of their respective owners. All title and intellectual property rights in and to the content which may be accessed through use of the software is the property of the respective content owner and may be protected by applicable copyright or other intellectual property laws and treaties. We are not affiliated with this company. The content of this app is powered by YouTube. This app just provides links to access the videos in an organized way and we are not responsible for any copyright issues as the app gives access to YouTube videos AVAILABLE ON PUBLIC DOMAIN as is. We do not upload any of the videos to YouTube. This must be regarded as a fan app, we are loyal fans. This app made by fans for fans, and it's for entertainment purposes only.
Key features
Enjoy Prawn recipes right on your Android

Follow delicious recipes and gaze at the mouthwatering photos

Carry your ingredient list with you always

Simple ingredients make for simple preparation

A great way to include Prawn food as part of your meal

Cooking all ingredients in one stovepot couldn't be easier

Ingredients are typically inexpensive, so your meal won't be a budget buster

Best of all - it tastes GREAT!