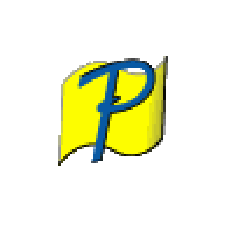 Professor Teaches for Office 2021 & Windows 11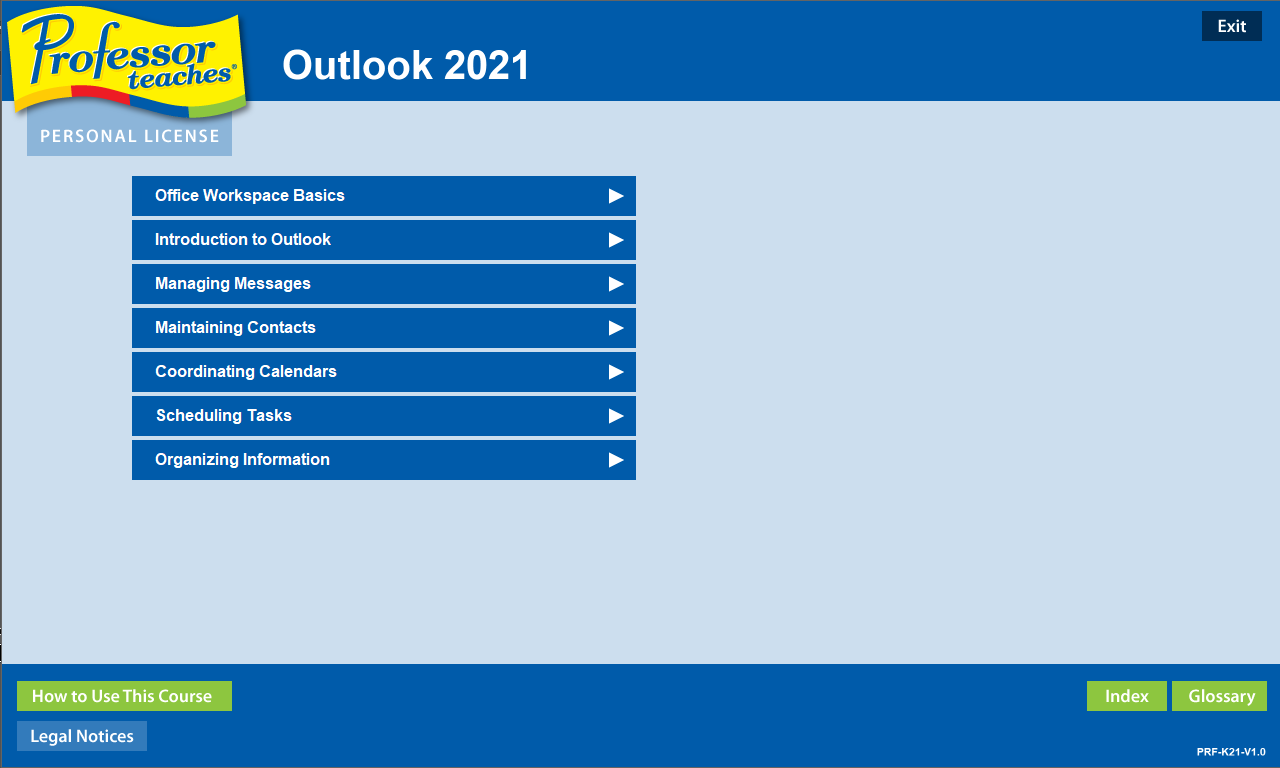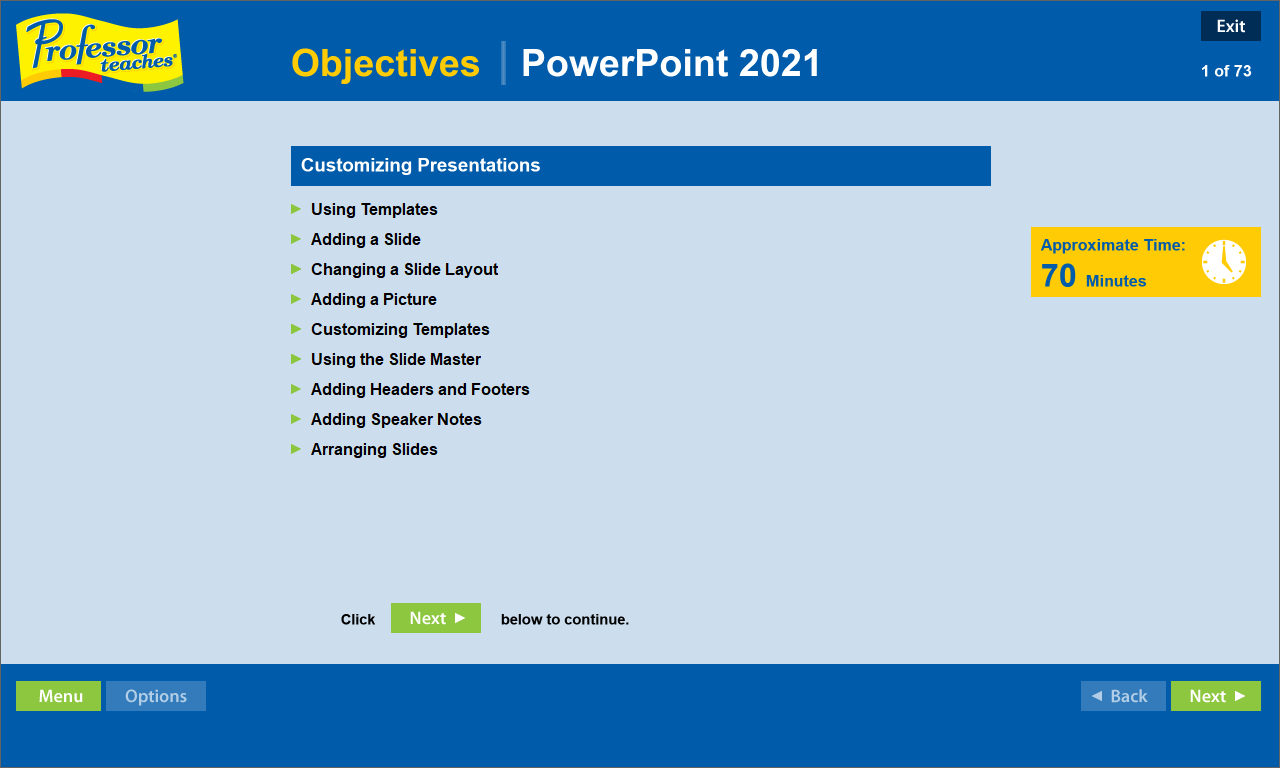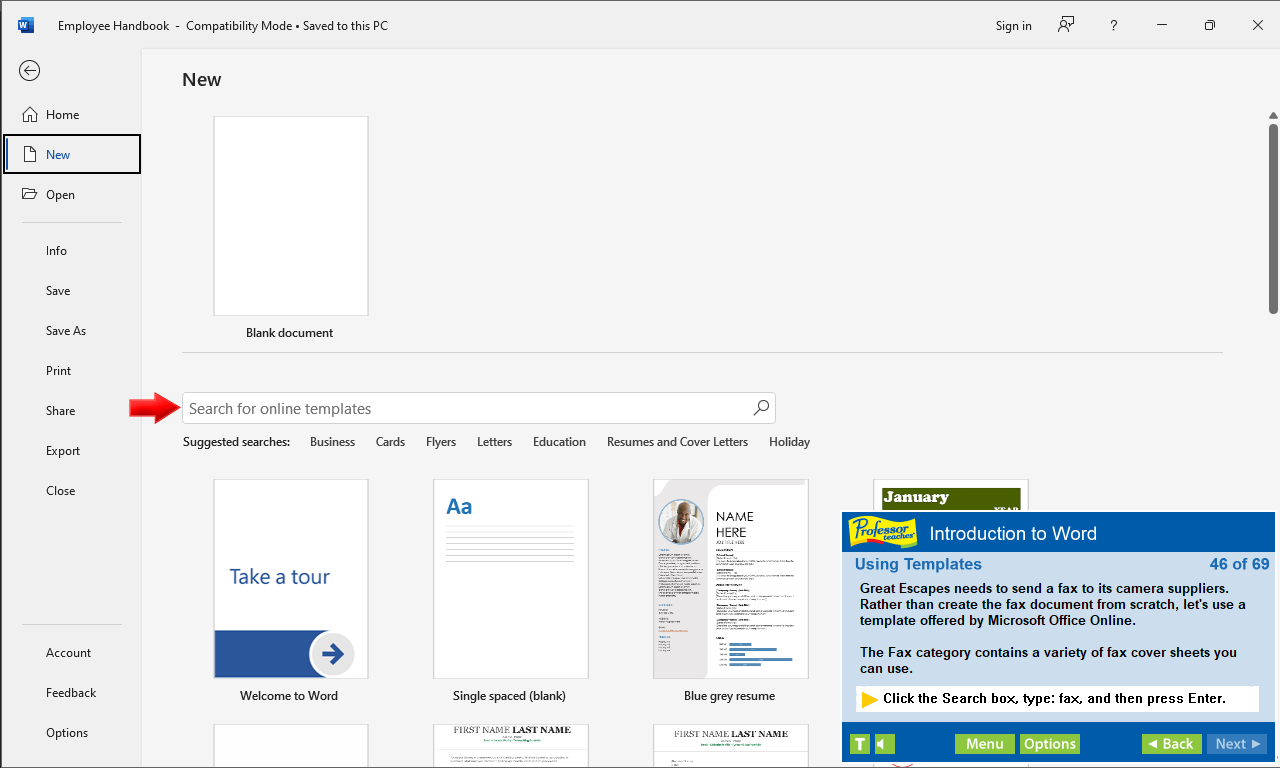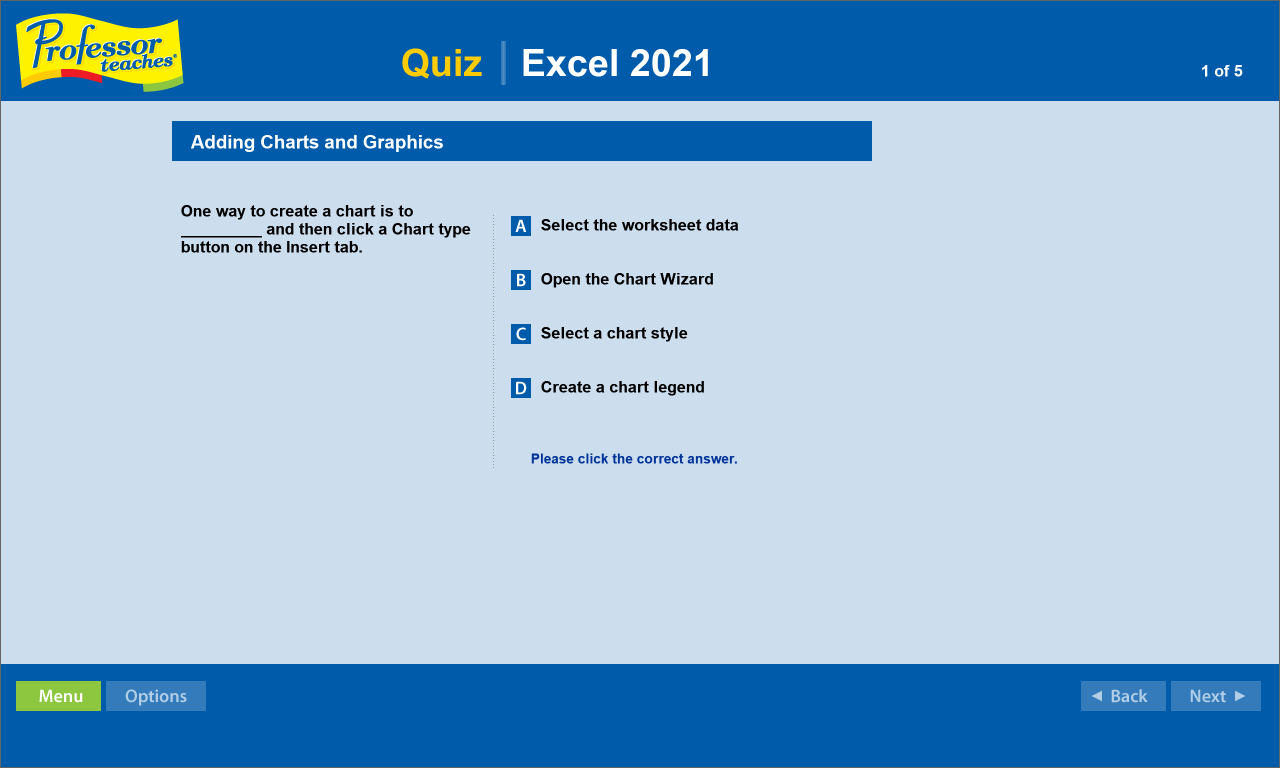 About Professor Teaches for Office 2021 & Windows 11
Professor Teaches for Office 2021 & Windows 11 with Skill Assessment is a Complete Learning System with Interactive Courses, Just-in-Time Professor Answers, and Skill Assessment. This Learning System provides two choices for learning; an interactive lesson-by-lesson training course or Professor Answers Just-in-Time learning, where you can jump directly to the lesson you want to learn or review.
Learn Office 2021 with Interactive Training!
Professor Teaches, the #1 best-selling brand of computer training, provides realistic, interactive, and complete training for Office 2021, Windows 11, and Windows 10. Build your skills, from beginning to advanced topics, with 6 interactive tutorials organized for fast and easy learning. Unlock the power of Office and Windows to improve your productivity at home, school, or work.
No Other Training is More Complete!
This Complete Learning System is designed to help you retain 100% of what you learn. Skill Assessment allows you to evaluate your knowledge before you begin the training with a pre-test. You may also use Skill Assessment again after finishing your course learning to evaluate your knowledge and identify weak areas to review. There are end-of-chapter quiz questions and checkmarks for completed lessons. Professional Voice Narration guides you through the learning process. Other features included are a glossary, index & search.
Get Started Quickly
In the training course you will perform interactive simulations in a realistic environment of the Windows 11 software. Easy navigation, concise chapter summaries and quizzes, as well as a helpful index and glossary, ensure your training will be complete. The unique Professor Answers feature provides Just-in-Time training, right when you need it. Skill Assessment helps you to reinforce the training objectives by testing knowledge acquired in the training course. The Professor Teaches Complete Learning System Includes all these features for Office 2021, Windows 11 and Windows 10 courses.
Key features
This Complete Learning System is designed to help you retain 100% of what you learn

Learn with Professor Answers Just-in-Time learning by choosing just the lessons you want to learn

Skill Assessment allows you to evaluate your knowledge before you begin the training with a pre-test

Use Skill Assessment again after finishing your course learning - to evaluate your knowledge and identify weak areas to review

End-of-Chapter Quiz Questions and Checkmarks for Completed Lessons

Glossary, Index & Search, Professional Voice Narration

Professor Teaches is a registered trademark & box images and screenshots are copyrights of Individual Software Inc.

Product is Delivered in a Closed Factory Fresh Box and Includes the Current Version & Unused Activation Code

Free Technical Support! If you need assistance installing or activating the product, or with any other product-related issue, call Customer Care: 800-822-3522 x136 or [email protected]