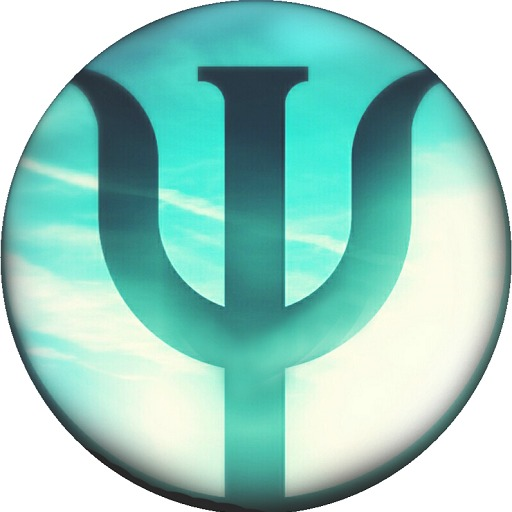 Psychiatry Pro-Project Reach Out
App details
Product ID
XP8BZ2KVBN1168
About Psychiatry Pro-Project Reach Out
Psychiatry PRO-Project Reach Out is akin to having your own personal Psychiatrist & Psychotherapist all rolled up into one and available to you anywhere anytime.
Based on simple questions it can Diagnose Psychiatric conditions and then give information about Disease Prevalence,Incidence,Pathogenesis,Course of illness,Prognosis,Treatment options including Pharmacotherapy,Psychotherapy and and then also offers in-App Disorder specific detailed Self-help CBT courses.
Our Comprehensive App currently offers:-
Diagnosis of Mental Health Disorders
Information
Psychotherapy-Cognitive Behavior Therapy
Dialectic Behavior Therapy
Mood & Thought Record Diary
Suicide Prevention
Personal Development
Alcohol Addiction Counselling
Substance Abuse Counselling
Quote of the day
Chat
Forums
Anonymous posts
Bibliotherapy
Nutritional information
Video e-CBT & Video Consultations-WIP
1.Diagnosis
The App offers a Screening Psychiatric interview based upon the Diagnostic & Statistical Manual of Mental Disorders (DSM-V) similar to a real-world Pschiatric Assessment. This Comprehensive Diagnostic Screening tool currently covers disorders including Depression,Anxiety disorders,Panic Attacks,Social Anxiety, Phobias, Obsessive Compulsive Disorder (OCD),Post traumatic Stress Disorder (PTSD),Body dysmorphia,Eating disorders,Anorexia & Bulimia nervosa, Binging & Purging,Bipolar disorder including Mania & Hypomania,Schizophrenia & Psychosis, Insomnia,Self harm & Suicidality,Borderline or Emotionally Unstable Personality disorder & Antisocial Personality Disorder,Alcohol Addiction & Substance Abuse etc
2.Information
The App provides a Library of Professional level Information about Pathogenesis & Treatment of psychiatric conditions.Knowledge and awareness instill a less negative approach to mental health problems and improves Treatment Outcomes…
3.Psychotherapy
What you think is,what you feel is,what you do! Thus changing thoughts and behaviors can change how a person is feeling which is basically what Cognitive Behavior Therapy or CBT is,a Talk therapy clinically proven to work & widely used in clinical practice.App also included DBT Dialectical Behavior Therapy specific for Borderline Personality Disorder.
4.Mood & Thought Record Diary
App includes a Mood & Thought Record Diary which are essentially parts of CBT & help in recognizing Negative Automatic Thoughts and then subsequently changing these NATs,core beliefs,behaviors and inturn feelings due to the same.
5.Suicide Prevention
There is a separate Suicide Prevention section with a worldwide phone and website directory and modules such as distress tolerance and suicide safety planning.
6.Personal Development
App also includes a detailed Personal Development CBT section with Written Interactive Self-help Programmes based on Cognitive Behavior Therapy with Worksheets and exercises. This includes topics such as Procrastination, Anger Management, Self-Esteem, Assertiveness, Self-love, Perfectionism and Mindfulness.
7.Alcohol and Substance Abuse Addiction Counselling
The app includes addiction counselling materials based on CBT Principles and can help users overcome problems with addiction to alcohol or other substances such as illicit drugs.
8.Quote of the day,Chat,Forums,Anonymous posts,Bibliotherapy & Nutrition
The app includes Features such as Anonymous Problem Posting, Quote of the day,Chat-rooms, Forums,Nutrition & Supplements information,Books to read,Motivational Articles are included.
9.Video e-CBT -Work in progress
Our Trained CBT Therapist is currently working on a Video Series ,which is first of its kind E-CBT series.The videos will be emulating real life Clinical Psychotherapy sessions.
10.Future features-Work in progress
Team plans to implement One-on-one Video/Audio Psychiatric Consultation with a Psychiatrist, One-on-one Video Psychotherapy sessions & Group Audio Support Sessions With Our Trained CBT Therapist, Psychotherapist & Life-Coach in the near future.
Key features
Cognitive Behavior Therapy & Dialectic behavior therapy CBT & DBT

Mood & Thought Record Diary

Alcohol Addiction Counselling &Substance Abuse Counselling

Quote of the day,Chat,Forums, Anonymous posts

Bibliotherapy & Nutritional information

Video e-CBT &Video Consultations-future feature