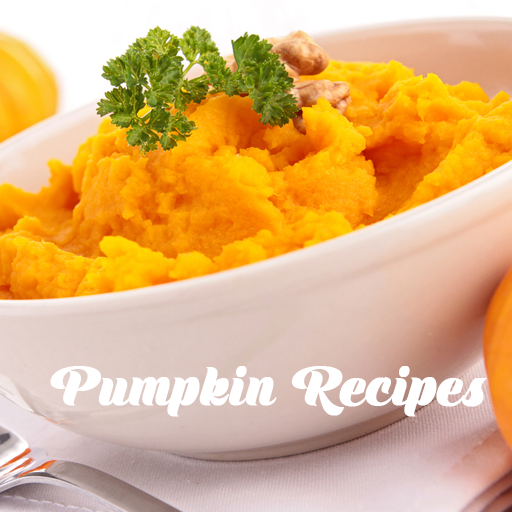 Pumpkin Recipes
App details
Product ID
XPFCHLQZ5HWWFG
About Pumpkin Recipes
We have known fall to be the start of a very festive season. There's just something wonderful about the weather and how the tree leaves changes their color. It makes us want to stay indoors and bond with our loved ones, enjoying something nice and sweet like as a classic homemade pumpkin pie or a bowl of warm and comforting pumpkin soup.
During fall, pumpkin has always been a favorite food because of its abundance during the season. Not to mention that it is naturally rich in fiber, vitamins, minerals, and antioxidants that bring so many health benefits to the body. It can help in promoting good eyesight, regulating blood pressure, and for better digestion.
In the culinary world, pumpkin is one of the most versatile ingredients that can be prepared in so many ways. You can always depend on its unique taste and texture, it can be used to create an exceptional main course, sumptuous soup, or even a delectable dessert.
This recipe app contains many wonderful pumpkin recipes that you can include when planning meals for the whole family. They will surely enjoy each and every bite!
To get you started, simply have this app installed on your mobile device. Then, you can already access all your favorite recipes anytime you like even without internet connection.
Navigating this recipe app is very easy, all you need to do is to tap on the photo of your desired recipe and it will show you all the details including the nutritional information.
With so many delightful recipes to choose from, you will never run out of awesome ideas with this app! Preparing meals is a lot easier because the instructions here are made simple that even beginners can easily follow.
So what are you waiting for? Go ahead and download this app NOW!
Featured Pumpkin Recipes in this app:
EASY PUMPKIN RECIPES FOR BREAKFAST
Buttermilk Pumpkin Pancakes
Spiced Pumpkin Cookies with Raisins
Pumpkin and Quinoa Porridge
Spiced Pumpkin Porridge
Pumpkin Spice Latte
Pumpkin Soy Smoothie
EASY PUMPKIN RECIPES FOR LUNCH
Pumpkin Galette with Onion and Cheese
Easy Pumpkin Risotto
Pumpkin and Barley Soup
Herbed Pumpkin Soup with Croutons
Easy Pumpkin Fritters
Sweet Pumpkin Wontons
EASY PUMPKIN RECIPES FOR DINNER
Slow Cooker Beef and Pumpkin Stew
Chicken and Pumpkin Soup
Pumpkin Ragout
Curried Pumpkin Soup
EASY PUMPKIN RECIPES FOR SNACK
Spiced Citrus Pumpkin Pie
Traditional Pumpkin Pie
Pumpkin Toffee Pie
Ginger and Pumpkin Bars
Mango and Pumpkin Cupcakes
Chocolate Chip and Pumpkin Cookies
Decadent Pumpkin Cheesecake
Key features
EASY PUMPKIN RECIPES FOR BREAKFAST

Buttermilk Pumpkin Pancakes

Spiced Pumpkin Cookies with Raisins

Pumpkin and Quinoa Porridge

EASY PUMPKIN RECIPES FOR LUNCH

Pumpkin Galette with Onion and Cheese