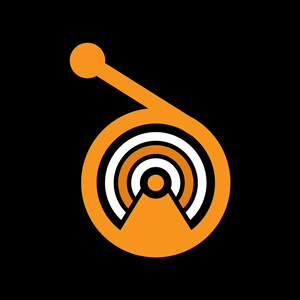 Radio Player Stations Online
About Radio Player Stations Online
Radio broadcasting has been used since the early 1920s to broadcast news and entertainment to its audience in a particular area. It was very popular at that time but, the service was very limited. But now it has advanced a lot with the passage of time and the radio signals have now gained the power of the internet. The joint venture of radio signals and the internet has globalized all the radio stations and empowered the listener to access the unlimited radio stations of the world.
Online radio station app helps the user listen to the radio through the internet without a traditional radio set. This online radio station app will let you listen to the radio without any cost on all Microsoft Windows-based devices. This amazing online radio app will connect you to radio stations of more than 30 countries.
In an online radio station app the radio signal is not transmitted through AM and FM, but the signals are streamed via the internet. For this, your device needs to be connected to the internet to receive the radio station. The internet's connection can be Wi-Fi or mobile data.
Online radio Streaming means the content you are listening to is brought to you directly from the internet. And if your internet speed is not up to the mark or fast then there will be pauses in streaming which is termed buffering.
Features and Benefits of This Online Radio Station App.
Using this online radio app, you can listen to or connect unlimited radio channels of your choice throughout the world. You can listen to the different music of your choice, drama, sports, news, discoveries and many more. You may also connect easily to all the Digital DAB radio stations and RNIB Connect Radio. You may also have an amazing option to pause and continue the radio station where you left. This feature of the online radio app distinguishes this app from other online radio apps.
This online radio station app is the first-ever window-based radio station for windows lovers. This is a new app of its type and, it will be an excellent online radio station app for radio listeners. It will connect you to more than 1000 channels and different territories from more than 30 countries of the world. Moreover, it has support for podcasts, categories for various types of talk and music radio, and some little extras like a sleep timer and alarm function. You can easily customize each channel according to your need. You may have unlimited skips, a rating system and, you will have the opportunity to ban or restrict the artist or song from your app. This will result that the radio station will only play the stuff of your choice. It is going to be an outstanding experience for you.
This online radio station app is going to be very popular and exciting among all online radio apps. It has a huge number of selections of online radio stations including FM stations AM stations and, the Apps own stations. It provides you playlists for almost any mood or taste, in almost any category, and also seasonal playlists for national, international, and religious events.
This online radio station app features hundreds of radio stations that cover all varieties and classes of content that are already active for streaming when you long for them. It includes both Internet-hosted radios as well as some FM stations that support online streaming. Moreover, despite listening to some specific and traditional radio stations, this first-rate online radio station lets you create your stations. You can make them around your most-liked and special artist, music type, or even songs.
Finally, this online radio station app is going to blow up your mind with its fantastic and ever-liked features. Your wait has ended now and, the app is before you. Now just download the app on your desktop, laptop, tablet, or mobile phone to enjoy the thousands of radio stations of the world. Tablet users need windows 10 to use this app on their tablets. I hope you will enjoy this new online radio station app. This is a flawless app but, "to err is human", so the team is ready to welcome your precious suggestions to upgrade and make this app more useful for you.
Key features
Categories and Genres available