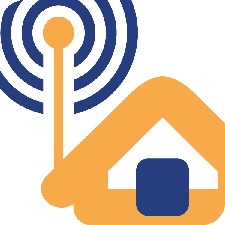 Radiodim — online radio player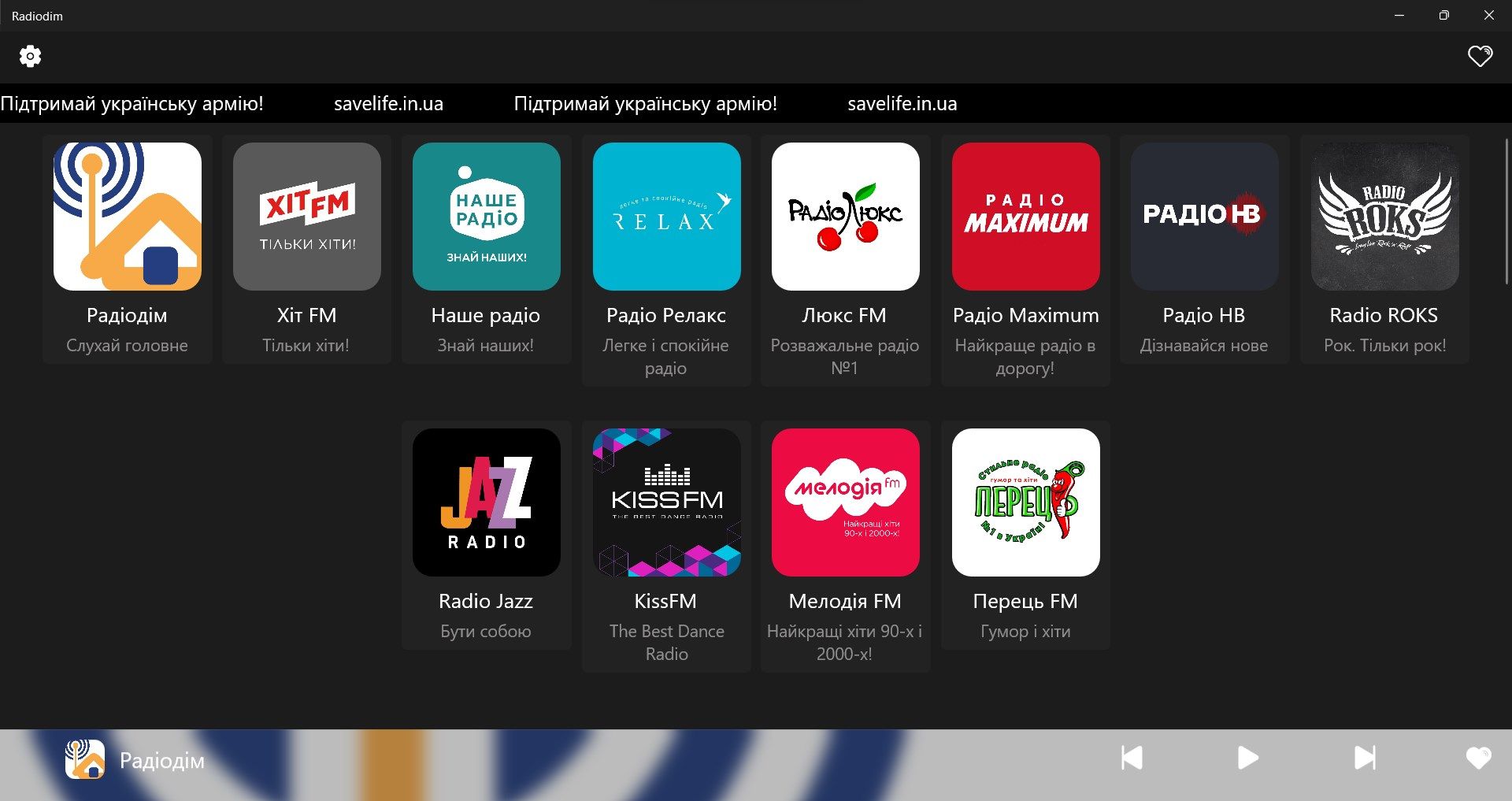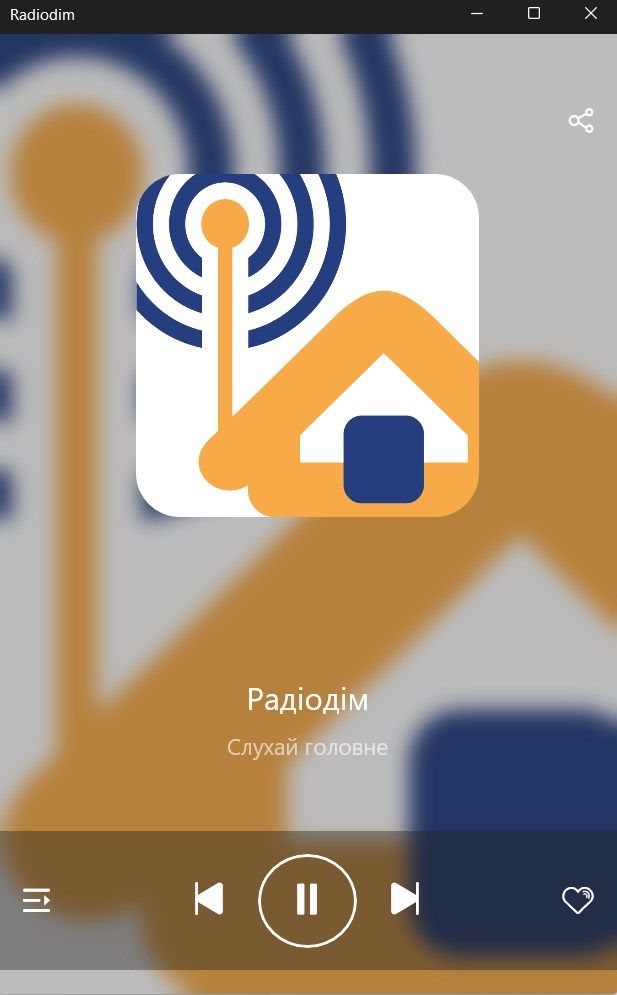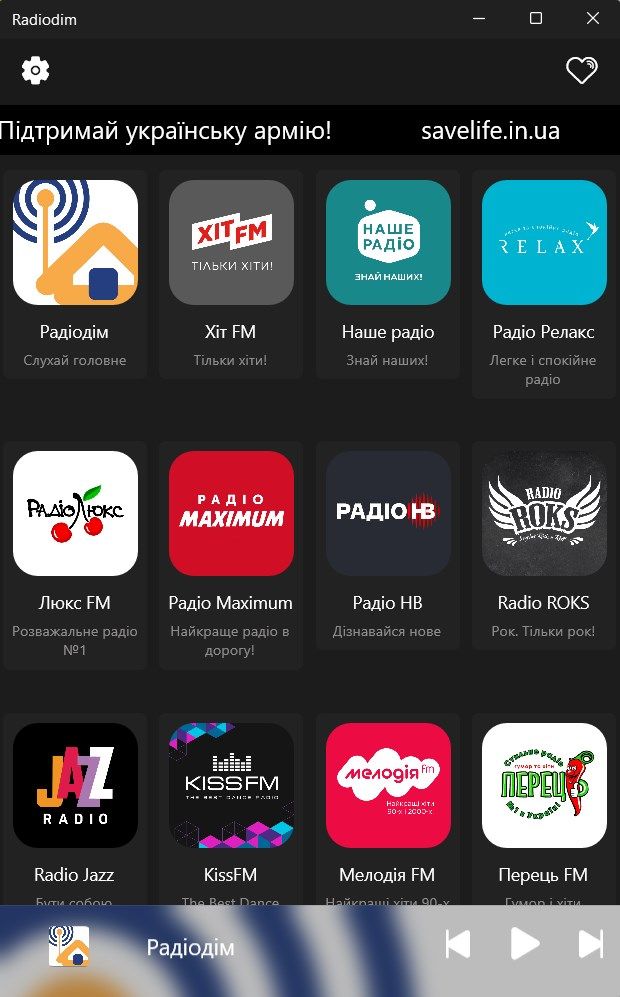 About Radiodim — online radio player
Radiodim is the official application of top radio stations. A convenient online radio player in smartphone. The only way to listen to the ukrainian FM radio broadcasts abroad.
Studio digital signal in original quality without interference wherever there is the Internet. You can listen through bluetooth in the car or bluetooth headphones or speaker.
Radio is a convenient way to listen to online radio from your smartphone. High-quality FM radio sound without antenna and headphones. You can listen to the track and see its name in the player menu.
This is an application with information from the city of Rivne on the radio:
Hit Fm
Люкс FM (Lux FM / Suite Fm)
Наше радіо (Nashe radio / Our radio)
Radio Relax
Radio Maximum
Radio NV
Melody Fm
Radio Roks
Kiss Fm
Jazz Radio
Перець FM (Perets FM / Pepper Fm)
In the application you will also find radios that are not broadcasted on air, but are popular among listeners:
Hit Fm Ukrainian hits, Hit Fm Biggest hits, Hit Fm Modern hits, Radio Roks Ukrainian rock, Radio Roks New rock, Radio Roks Classic Rock, Radio Roks Hard'n'Heavy, Radio Roks Ballads, Melody Fm International, Melody Fm International, Melody Fm Romantic, Nashe Radio Ukr Top 100, Retro Fm, Radio Italiana, Radio Gold, Gulyay Radio, Flash Radio, Radio Classic, Radio Indi UA, Radio Ritmo Latino, Jam Fm, NRJ HOT 40, NRJ ALL HITS, NRJ HYPE , Retro Fm Legends, Radio Friday Disco, Lounge Fm, Lounge Fm Terrace, Lounge Fm Chill Out, Lounge Fm Acoustic, Русское Радио Україна (Russian Radio Ukraine) , Radio Jazz Light, Radio Jazz Cover, Radio Jazz Groove, Radio Jazz Latin, Radio Jazz Gold , Radio Relax International, Radio Relax Instrumental, Radio Relax Café, Kiss Fm Ukrainian, Kiss Fm Deep, Kiss Fm Digital.
One touch - and your smartphone turns into a radio wherever there is the Internet.
It doesn't matter with which hand you like to use your smartphone. The application is easy to use with both left and right hand.
Our heart is also with waves! Adding your favorite radio stations to your Favorites will give you even faster access to your favorite radio.
The Radiodim application supports voice control (depends on the functionality of your smartphone).
The player is optimized for playback in the background - control the application, switch channels in the tray and on the lockscreen of the smartphone.
No ads in the player. Free and without registration.
The development team is constantly working to improve and develop the application.
Enjoy listening.
Key features
Ability to add favorite radio stations

Ability to customize the appearance of the application