 Real-Time Wage Calculator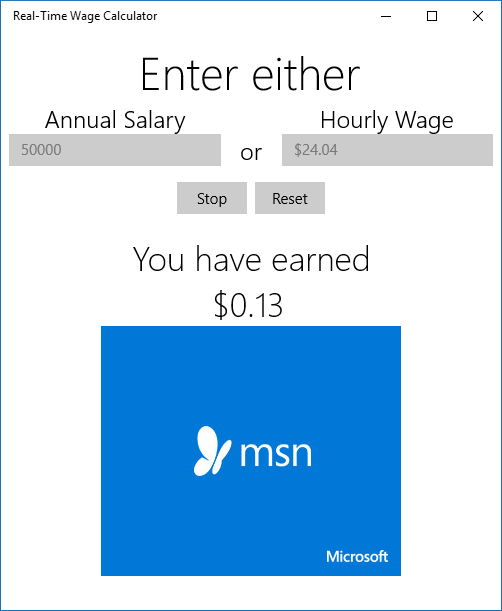 About Real-Time Wage Calculator
Watch yourself make money in real-time! Just enter your hourly wage or annual salary then watch the counter accumulate.
Key features
Stay motivated by seeing how much you are earning.

Track how much you should charge a client for a quick job.

Show your boss how much money they just wasted with that pointless conversation.