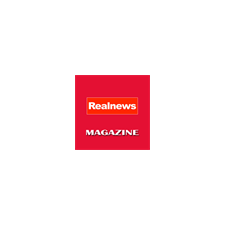 Realnews Magazine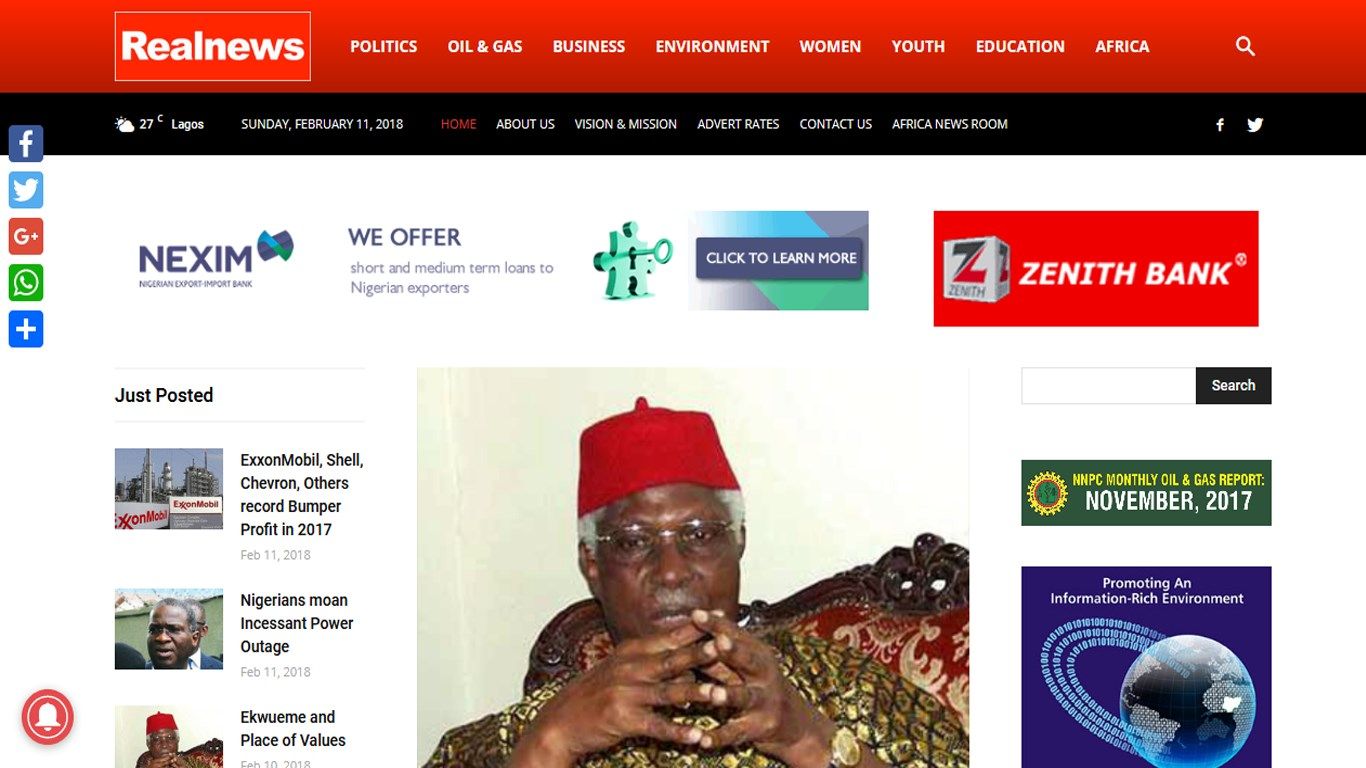 About Realnews Magazine
Realnews, a general interest magazine, is an online publication which thrives on investigative journalism. We have expertise in reporting business and economy; the oil and gas sector with its attendant environmental challenges.
We aim to unearth exclusive stories about real people and the challenges they are facing in their day-to-day activities. We do this bearing in mind that government can only act to influence the lives of people positively if they are aware of their true situation.
Hence, our objective is to use our investigative skills to ferret out information in the sectors we focus on and produce an unbiased report which will actually influence the government and decision makers to take actions that will make the society better.
We are seasoned journalists who believe strongly in the tenets and ethics of the profession. We sincerely believe that journalism as the fourth Estate of the Realm can contribute its quota towards building a fair and just society where fundamental human rights are respected and citizens have the freedom to pursue their interests anywhere in the world without hindrance.
Our editors have a combined experience of several decades in active journalism practice and are highly dedicated to serving humanity. Hence our motto: For God and Humanity.
Our dedication to duty has earned some of us major international fellowships – the prestigious Harry Brittain Memorial Fellowship of the Commonwealth Press Union, UK, and International Center for Foreign Journalists (ICFJ) Reston, Virgina, US. We have also won national awards in different aspects of the profession.
They include the Nigerian Media Merits Award (NMMA) and Diamond Award for Media Excellence (DAME) as the Investigative Reporter of the Year, Print Journalist of the Year, Oil and Gas Reporter of the Year, Business Reporter of the Year, Political Reporter of the Year and Capital Market Reporter of the Year, and Young Journalist of the Year by Nigeria Media Center and so on.
All the awards were garnered between 2000 and 2011. In 2012 alone, one of our reporters and editor were nominated for the Nigeria Media Merits Award in different categories such as the Oil and Gas Reporter of the Year Award, Defence Reporter of the Year, Power Reporter of the Year and the prestigious Columnist of the Year. We won Oil and Gas and Defence Reporter of the Year awards.
Key features